Acclaimed butcher Rob Levitt of The Butcher & Larder, Chicago's first local, sustainable, whole-animal butcher shop, shares his smart swaps and recipe ideas to make the most of your meat purchases this season.
Everyone is trying to eat local, but they often think it's going to be too expensive. So a great way to get the good stuff without breaking the bank is to work with your butcher to choose more cost effective cuts—ones that may be lesser known, but still pack the same amount of flavor!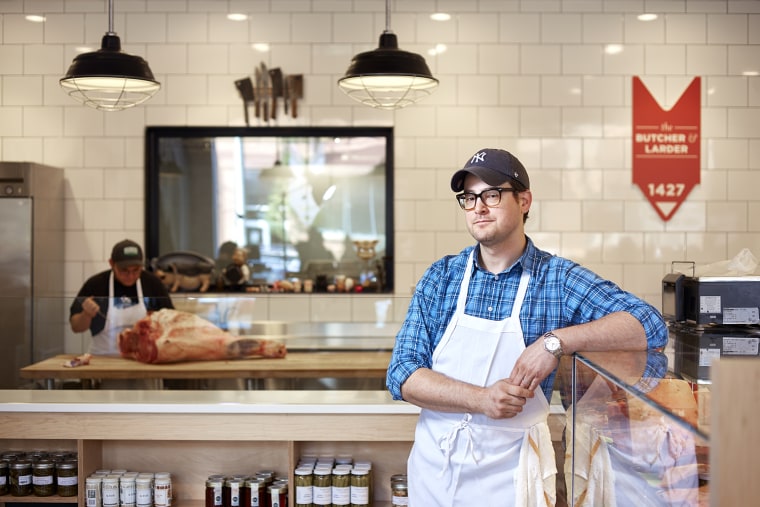 Try these simple swaps and save big bucks.
For slow cooking…try beef arm roast
A great, lesser-known option for crock pots or roasts is the beef arm roast. It's part of the chuck but it's tough and lean like a shank, so a long, slow cook helps break it down to an incredibly tender cut.
Pro tip: The beef arm roast is my go-to when catering to the masses. Rolled and tied, it makes for a really cost effective way to present an impressive centerpiece to large groups. Cut it into chunks for a wintery Bourguignon or cook with caramelized onions and stout for a Carbonnade. Even smoked, pulled and slathered in your favorite sauce, there are endless ways to utilize this cut.
Related: 5 easy slow-cooker beef stew recipes for a satisfying dinner
Pro tip: Try a slightly larger than normal roast, rolled, tied and slowly braised in crushed tomatoes with onions, garlic and chilies. After guests are amply stuffed, shred the remaining meat, return to the sauce and you have a beef ragú to serve with pasta or over creamy polenta. And once cooled, the ragú freezes really well. The arm also makes for a fantastic barbecue beef.
If you like pork shoulder … try unsmoked ham hocks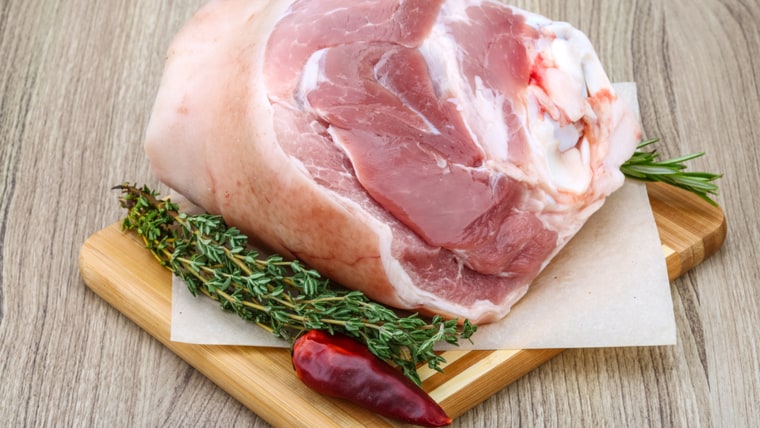 If you love the rich flavor of pulled pork or braised pork, a great swap for a portion of the cost is unsmoked ham hocks—especially if you're only cooking for 2 or 3 people. They fall right off the bone, and are very quick and easy to prepare.
Pro tip: Fresh hocks and shanks are made up of deliciously unctuous, lean meat surrounded by a thin layer of fat to keep things moist and juicy as they percolate away in your crock pot. If you get your hocks skin-on, the skin will add such a rich texture to the cooking juices, the broth can almost be a meal on its own, and slips right off after the hocks are cooked. Try these fresh hocks with beans, collards, or buried in a pile of sauerkraut with rye bread, mustard and a cold Saison.
If you like lamb shanks … try lamb neck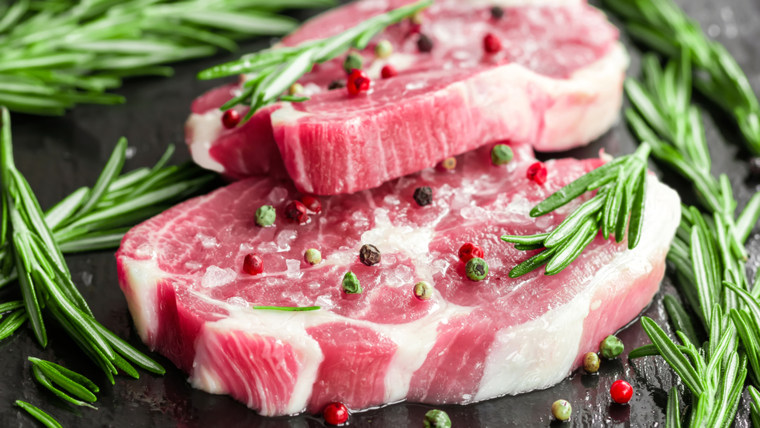 People love to serve lamb when they are entertaining because it seems fancy. But good lamb is expensive, so we like to tell people to try the neck. It looks and cooks like a big oxtail.
Pro tip: For an impressive showpiece, brown the entire lamb neck (about 4 pounds average, with the bone) and simmer in lamb stock with lots of aromatics. Try the classics: rosemary and garlic finished with lots of fresh parsley and lemon. For something a little more exciting, rub the lamb with a Moroccan spice mix like ras el hanut and finish the sauce by stirring in some spicy harissa (Moroccan chili paste), lemon and cilantro. Served with some steamed couscous and roasted veggies, it is a great way to feed a lot of people a truly impressive meal without spending a lot. This dish pairs well with a juicy red wine, but even better with a chilled, bracing hard cider.
If you like pork chops… try pork collar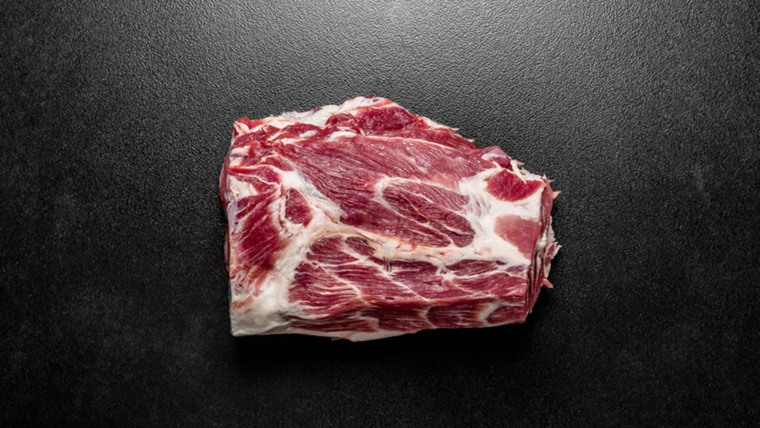 People don't always want to pay for pork chops, but they still want something they can grill. A little more common in European countries, pork collar is great choice for its marbling and flavor.
Related: 30 days of easy budget dinners
Pro tip: In Tuscany, they cut the pork collar into chops with neck bones still attached. They season them aggressively with fennel pollen and pan fry them in olive oil. Cut a tad thinner, they are amazing on the grill with your favorite barbecue rub. Cut boneless, the collar makes for an impressive sliceable Sunday roast. Cut into steaks, they have the pedigreed look of a filet mignon with the flavor of the juiciest pork chop you've ever had. Because it is such a versatile cut, it can be dressed up with sauteed chantrelle mushrooms and served with your favorite Chateauneuf du Pape, but is right at home with baked beans, coleslaw and some ice cold home brew.
For a more cost effective roast … try pork top round
This is one of the most versatile yet under-appreciated cuts on the pig. It is lean and tender and full of great, porky flavor. Cut into long, thin slices, it's my go-to for deliciously golden schnitzel.
Pro tip: It soaks up a brine quickly, so cut it into chunks and put it in a bath of your favorite beer or cider mixed with a little salt, sugar and herbs for an hour or two. This will result in what will eventually be known as your "famous pork kabobs." Tied, seasoned aggressively and cooked like a pot roast, it makes for an affordable, delicious Sunday roast, and the leftovers, sliced thin and reheated in the cooking juices, make an incredible French dip sandwich.