/ Source: TODAY Contributor
The secret is way out about Starbucks' off-the-menu drinks, but there's still a lot of debate about the etiquette of ordering one: Should you have the recipe for a Butterbeer Frappuccino at the ready, or expect the barista to look it up?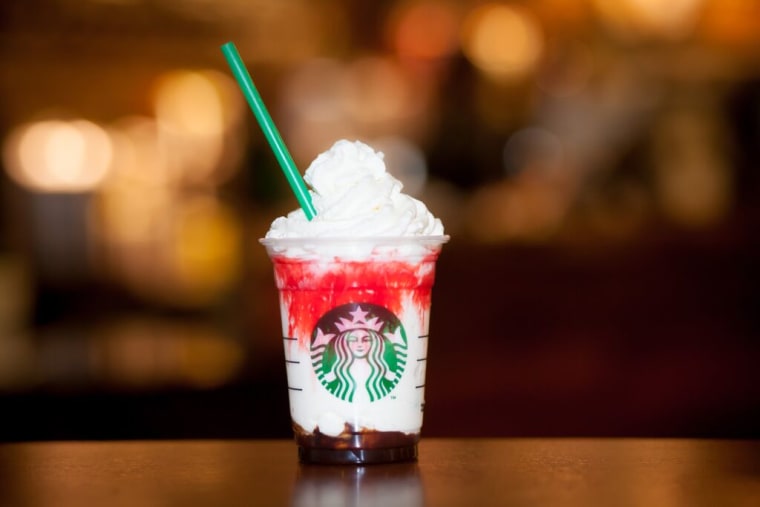 We asked Starbucks for the official verdict on the matter, and we learned: Yes, you should have the "secret" recipe on hand for the barista.
RELATED: Go off the menu with these 8 secret Starbucks drink ideas
"If customers would like to order a beverage that is not listed on our menu, we recommend they know the recipe so that their barista can handcraft the beverage perfectly for them," a spokesperson told TODAY Food.
The company is quick to point out that it does not officially recognize a "secret menu," but does say that there are more than 170,000 ways to customize beverages, in addition to those up on the board.
Third-party apps dedicated to Starbucks off-menu recipes do exist; baristas we spoke with said they keep one on their personal phones, but do appreciate it when customers have theirs out already.
"As for common etiquette, we definitely encourage Starbucks Secret Menu readers to have the recipe handy for their Starbucks Barista," agrees Tanya Du, website administrator for the site StarbucksSecretMenu.net.
RELATED: 12 most annoying things customers do when ordering coffee
Starbucks has added popular off-menu concoctions to its menu for limited runs. That's a good thing for anyone who is over Pumpkin Spice Lattes or just wants to try something new. Luckily, there are loads of other off-menu drinks for every season, Du says, like the Pumpkin Chai Latte, the Spiced Apple Pie tea, the Vanilla Pumpkin Nut Latte or the Warm Sugar Cookie hot chocolate.
That Pumpkin Chai Latte sounded pretty good to me, so I went out to pick one up — and display some good manners for off-the-menu ordering.
RELATED: Starbucks barista gets apology note and $50 from rude customer
I pre-loaded the recipe into my phone's browser, but, of course, wasn't getting service in-store. As I fumbled to log onto the wi-fi, my barista asked for the drink name, and said, "Oh, I know that one!" She even went on to recommend further customizations to make it less sweet. As long as they have the ingredients on-hand, most baristas are fine with special requests, she said: "Some get grumpy about it, but I don't mind at all."
This article was originally published on November 3, 2015.