This post was created with our sponsor Nabisco.
Eaten straight from the sleeve, with or without cheese or a smear of peanut butter, Ritz crackers are always a tasty snack. But there's so much more you can do with them, especially around the holidays. Here are 4 easy snack recipes with Ritz crackers to try this season.
Brush Ritz crackers with a mixture of melted butter and brown sugar, then top them with chocolate chips, chopped pecans, peanut butter chips and white chocolate chips for this salty-sweet treat.
Roll your meatballs in finely crushed Ritz crackers for a super crispy crust.
How cute are these little Ritz cracker sandwiches? Simply smear peanut butter on a cracker, add two pretzels, top with another cracker and decorate with a candy corn beak and mini chocolate chip eyes.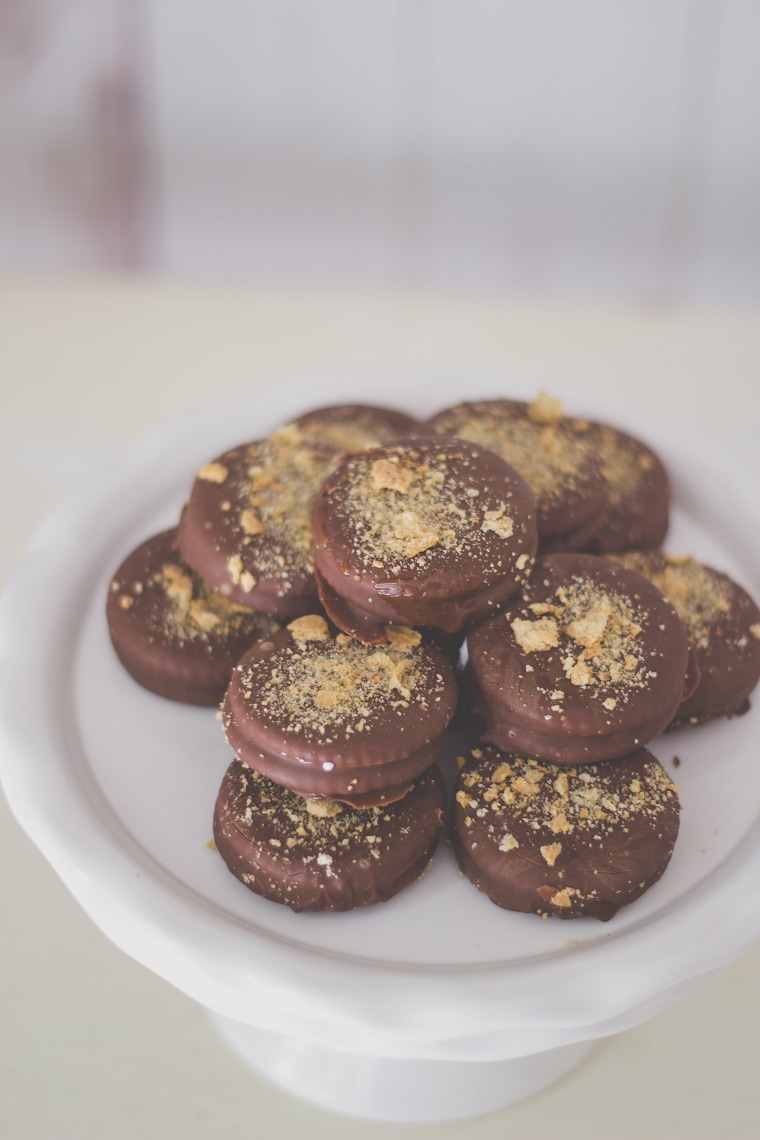 For her irresistible treats, TODAY Food Club member Jennie Beverly sandwiches marshmallow fluff between two Ritz crackers, covers it in milk chocolate and tops it with a graham cracker crumble.