To celebrate National Ice Cream Day this Sunday, July 19, stay cool with these ice cream hacks and tricks for making ice cream cake and sandwiches and easy scooping fromJustin Chapple, the test kitchen pro behind Food & Wine's Mad Genius Tips.
Tip 1: Easiest DIY ice cream cake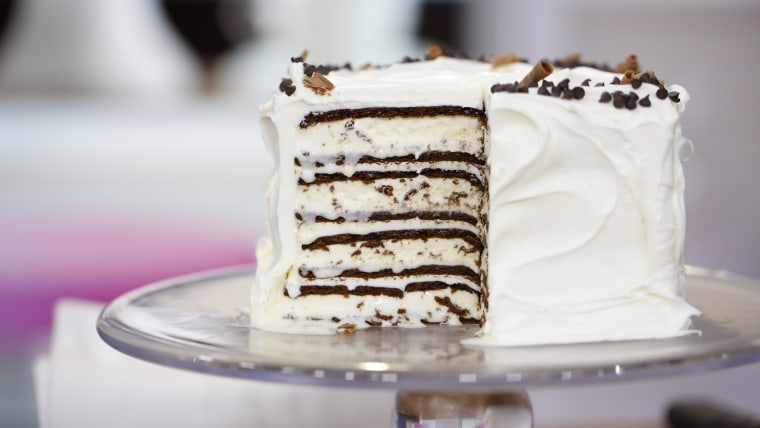 Why: Because it's ice cream cake!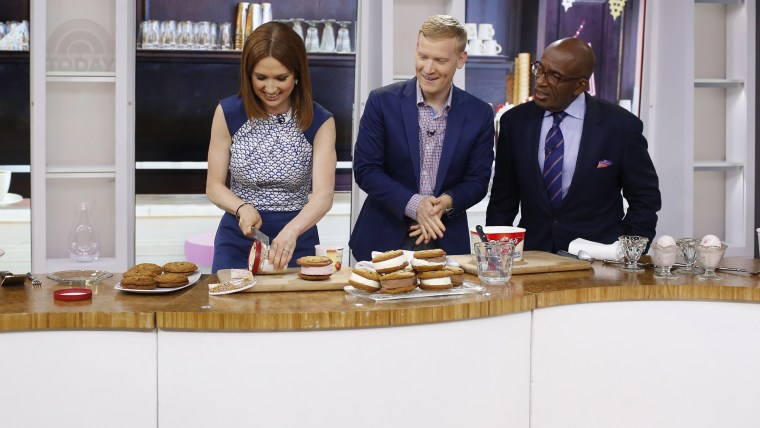 How: Layer store-bought ice cream sandwiches (those classic rectangle-shaped ones) and store-bought frosting on a platter or cake plate, pressing them gently to help them adhere, then freeze until firm. Frost the outside of the cake and decorate with sprinkles, shaved chocolate, or candies. Freeze the cake until the frosting is firm, then cut it into slices and serve right away.
Related: 7 new ice cream flavors from the supermarket you have to try this summer
Tip 2: Making perfect ice cream sandwiches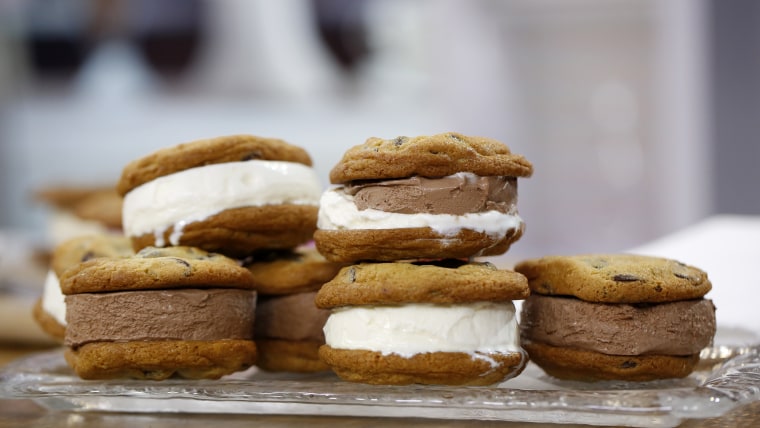 Why: So much easier than scooping. And almost-instant!
Related: Dominique Ansel's burrata ice cream is latest in savory ice cream trend
How: Put a pint of ice cream on a cutting board and hold it firmly in place. Using a large serrated knife, cut out a crosswise slice of desired thickness. Lay the slice of ice cream on cutting board and, using the knife, make a slit in the cardboard.-Lay the slice of ice cream on a cookie (3-to-3 1/2-inch round cookies are best). Top with another cookie and peel off cardboard before eating. (See how to do it in this Mad Genius video on YouTube.)
Tip 3: Cutting cold ice cream with a knife before scooping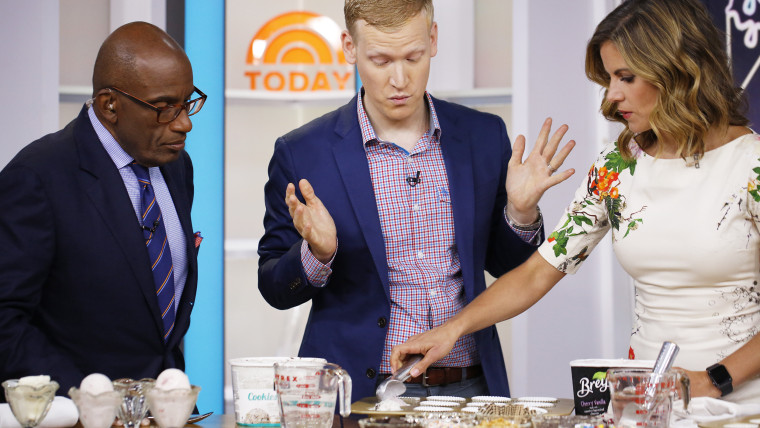 Why: Cold ice cream is hard to scoop, but it's easier to scoop if you first score the top of the ice cream (about 1 inch thick) in a crosshatch patter with a warm knife. The scored surface makes it easier to insert the scoop.
How: Dip a small knife in hot water. Score the top of a rectangle-shaped container of ice cream in a crosshatch pattern. Slide the ice cream scoop into one of the cuts for easier scooping.
Tip 4: Pre-scoop ice cream for parties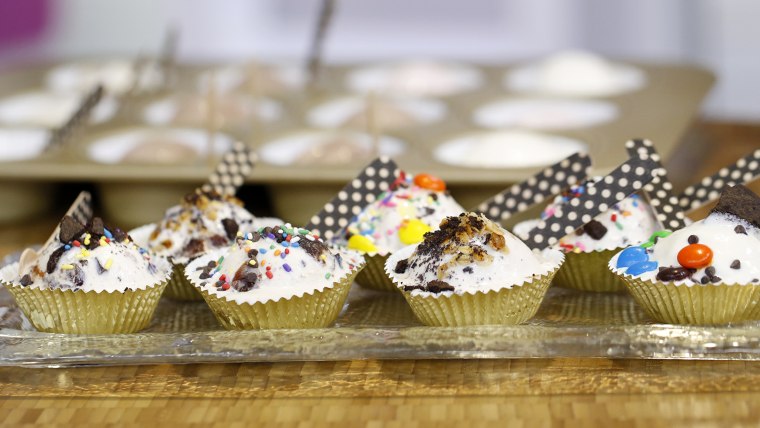 Why: This is especially great for kid's parties (remember those little ice cream cups that came with wooden spoons?) because you can line a muffin tin with foil liners and then scoop the ice cream inside. You can insert little spoons and even top them with sprinkles and other fun stuff, then freeze them right in the muffin pan until you're ready to serve.
How: Line a 12-cup muffin pan with foil liners.Using a scoop, scoop ice cream into liners. Insert a small wooden or plastic spoon and then top with fun stuff, like sprinkles, candies or colored sugar. Pop the muffin pan in freezer until you're ready to serve.