One-trick cooking tools may be hot in some kitchens but which gadgets do you really need?
If anyone can tell you which kitchen tools are truly essential, it's the domestic diva herself: Martha Stewart.
TODAY Food recently caught up with Stewart and asked her to share three of her must-have cooking tools.
The first item she recommended? "Oh, definitely a good, sharp knife," Stewart told TODAY.
And not just any knife, but a great Japanese-style knife. (Anthony Bourdain is also a big fan of professional-grade Japanese cutlery.)
At Mohegan Sun's Wine & Food Fest, where Stewart hosted a brunch with her "Potluck Dinner Party" cohost Snoop Dogg, she joked that there was a time when she didn't always have access to chefs' knives — which made her appreciate those special tools even more once she was back in her own kitchen.
During the kitchen demo, Stewart lamented to the audience that the knife she had on stage was dull and stressed the importance of always having a sharp knife because you really can't get the job done without one. Snoop Dogg laughed and said that he could sharpen her knives with a "penitentiary technique."
"You have never been in a penitentiary!" Stewart quickly replied. "I have! And they don't have sharp knives. Nowhere. I mean you can't even get a spoon in penitentiary."
Stewart would not disclose the brands of her favorite knives but here are some top picks from TODAY editors, along with two other must-have kitchen items Stewart recommends.
Imarku Pro Kitchen 8-inch Chef's Knife, $30, Amazon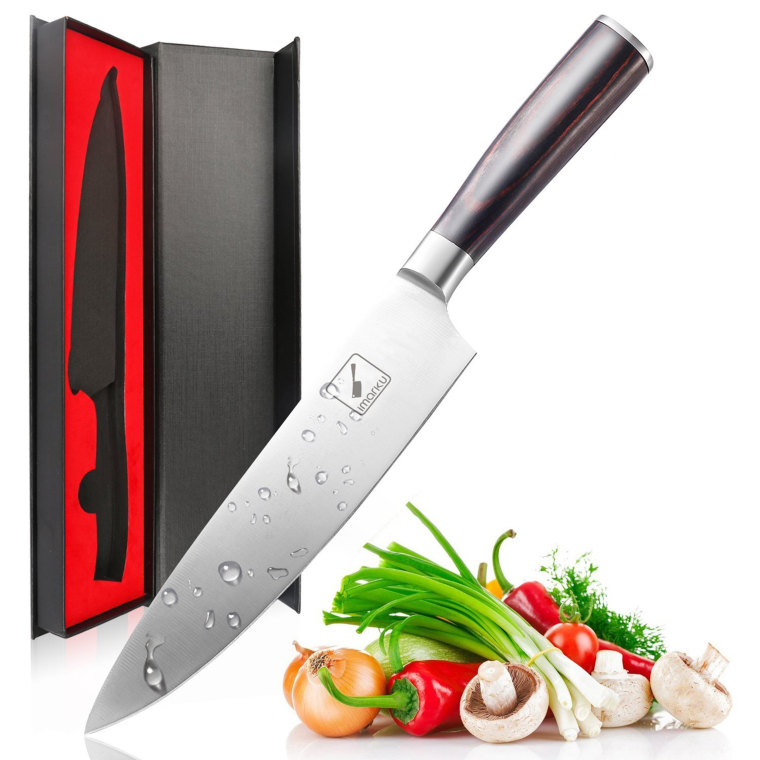 A chef's knife will take care of most of your cutting and chopping needs, so it pays to get a good quality one. This stainless steel knife has been given a five star rating by 73 percent of its reviewers on Amazon, where it's an Amazon Top Choice (and one of our favorites in this affordable knife and knife set round-up).
Calphalon 10-Piece Precision Self-Sharpening Knife Set, $195, Amazon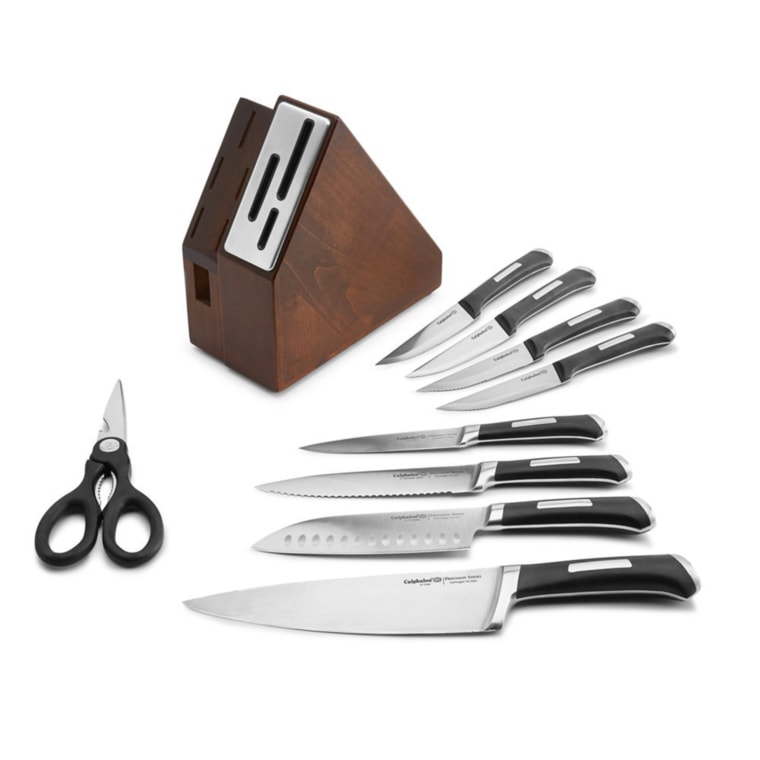 Any kitchen tool that makes life easier is a win-win. This space-saving knife set comes with its own wood block for easy storage and it has built-in sharpeners to keep the blades from getting dull. Sharp knives not only cut better, but they're also safer because dull blades can slip and cause you to cut yourself.
Mauviel Copper Saucepan, $95, Amazon

Expert cooks have long touted the wonderful heating abilities of copper pots. So it's not surprising that Stewart loves them too. "I love a good stainless steel pot and I have a whole rack of French and Japanese copper pots which I love," Stewart told TODAY Food. "It's the old fashioned way of cooking." While Stewart did not share a favorite brand, copper pots from Mauviel come recommended by many chefs like David Chang and Daniel Humm. They might be pricey but a good cooper pot will last years with the proper care.
If you're looking to expand your own copper pot collection, Copper Kitchen also offers a less expensive set (which is oven safe!) that Amazon users have rated as 4.9 out of 5 stars.
Breville Juice Fountain Plus Juice Extractor, $143, Amazon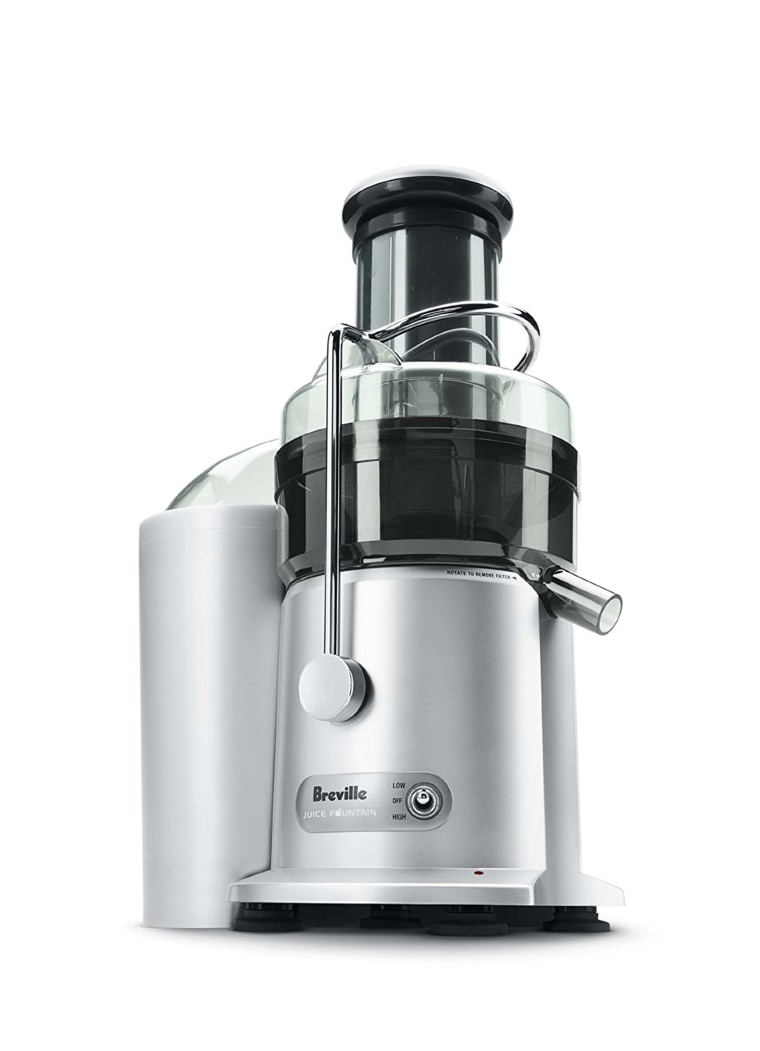 Stewart uses a juice extractor to make fresh green juices in the morning — and in the evenings, she switches gears and juices fruits, such as pomegranates, for delicious cocktails. And for this superstar chef, one brand truly outshines the rest: "The new Breville juicer is very good and efficient and juices very well," Stewart told TODAY. "I think it's the best juicer."
So whether or not you can cook like Martha Stewart, at least now with these gadgets your kitchen you have a better shot at nailing her style.