Our editors independently selected these items because we think you will enjoy them and might like them at these prices. If you purchase something through our links, we may earn a commission. Pricing and availability are accurate as of publish time. Learn more about Shop TODAY.
"I'm old school and hate kitchen gadgets," says chef, author and TV star Andrew Zimmern. "Ninety-nine percent are a waste of money." Zimmern says his kitchen essentials are as simple as a cutting board, some good knives and pans, and a Microplane zester (a gadget Giada De Laurentiis also loves).
But the "Bizarre Foods" host does have a few lesser known gadgets in his toolbox — including an unusual one he says every kitchen in America should have. Here are three tools you might want to add to your kitchen set.
Mortar and pestle, $10, Amazon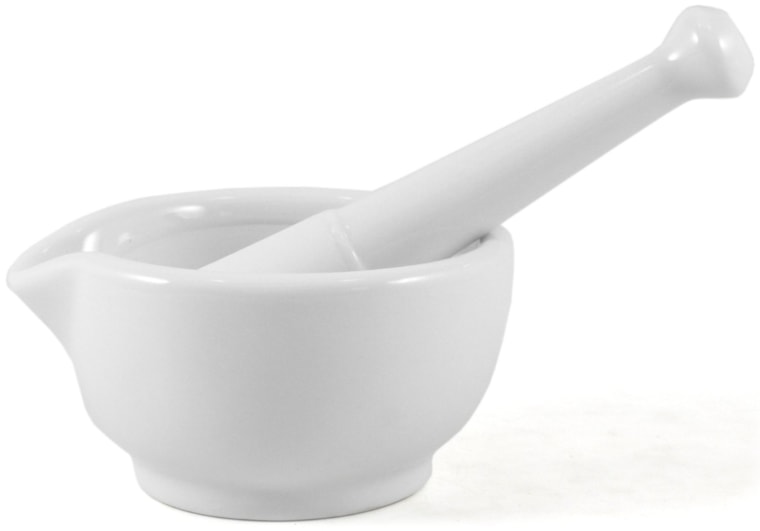 Mortars and pestles come in various sizes and materials — including porcelain, metal, wood and stone — and play a key role in meal prep around the world. Unlike the blade of a knife or a food processor, a mortar and pestle crushes ingredients, releasing their essential oils and flavors, Saveur explains. Plus, unlike a food processor, a mortar and pestle doesn't heat the ingredients. "No heat means that food won't change texture or flavor, so you can combine small amounts of things that would otherwise get lost in a machine of any kind," explains Zimmern. And, he adds, a mortar and pestle is easy to clean.
"I use [my mortar and pestle] for grinding spices, making chili pastes and pounding garlic, basil, pine nuts, cheese and oil for pesto," says Zimmern, who has a large mortar and pestle he bought in China. "When making Lao or Thai papaya salad, I use it all the time." Once you become a mortar and pestle enthusiast, you might find you want more than one, but to start out, Saveur recommends a large ceramic model, such as the one above, which you can use for a variety of big and small jobs.
Fat separator, $15, Amazon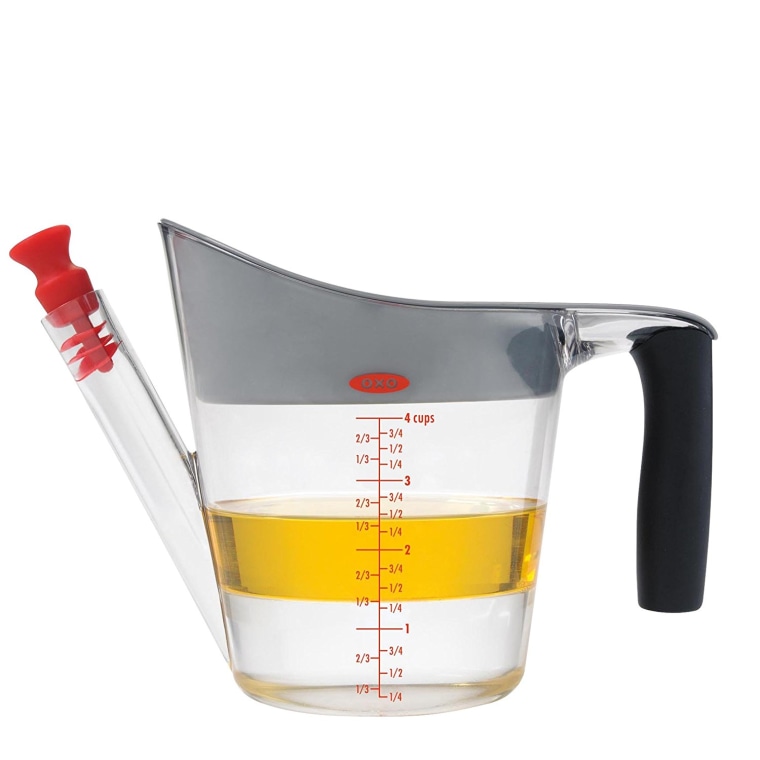 If you have a fat separator, chances are you pull it out just once a year for making Thanksgiving gravy, but there are plenty of year-round uses for the gadget, which separates fat from liquids without the hassles of skimming with a spoon. "I love my gravy separator, which makes skimming a breeze," says Zimmern. "It's a simple tool that does so much." He uses his for "pouring any liquids without dribbles, adding measured liquid to rice for risotto and basting," he says. "I have an ancient plastic one that's so worn I can't see the brand," adds Zimmern. "There are hundreds out there, and Oxo makes a great four-cup sized one.
Immersion circulator, $200, Amazon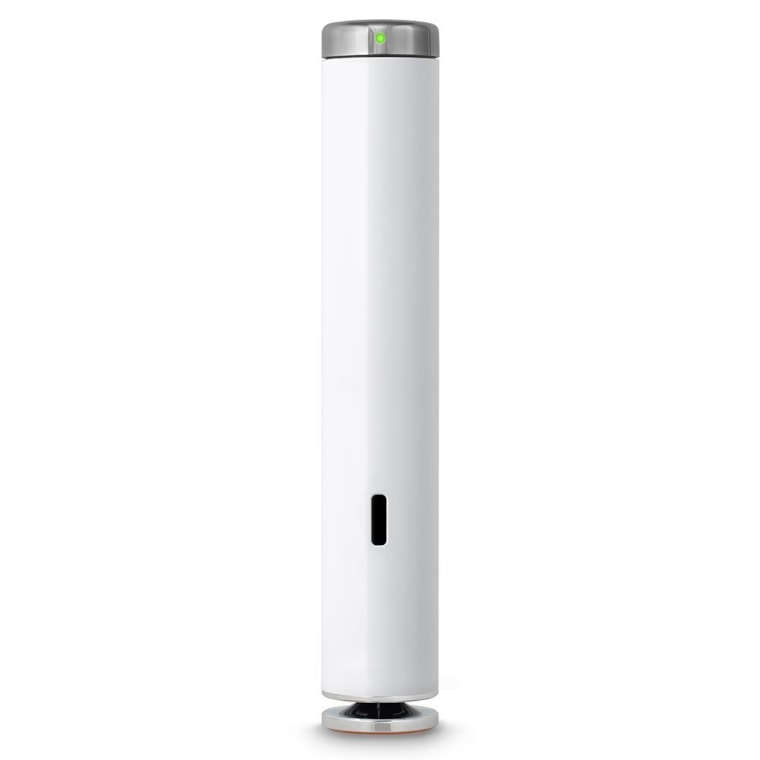 While you've probably heard of a mortar and pestle and a fat separator, Zimmern's other must-have tool — an immersion circulator — might be new to you. "They are ideal for the home cook, and I think every kitchen in America should have one," says Zimmern. Used for at-home sous vide cooking, the gadget is inserted into a pot of water and heats the water to a precise temperature and circulates it around food. "I use [an immersion circulator] several times a week for all my sous vide cooking," says Zimmern. "From meats to fish, everything comes out perfectly cooked, and it is easy to refrigerate or freeze without reaching for another container."
He has several models, including a Sansaire and an Anova, but says he uses his Joule by ChefSteps most often. "They are all world class and inexpensive," he adds. "I'm really surprised so many home cooks spend $300 on pots, pans or a knife they don't need but eschew choosing the one tool that will improve their cooking, save money, make prettier food, allow them more options, save time and reduce waste — all for under $200," says Zimmern. "From fried chicken to roast beef, from small birds and whole heads of cabbage to custards and sauces, my immersion circulator deals with all in ways traditional kitchen equipment can't."
For more kitchen gadgets, check out our round-up of the best gadgets under $15, our report on Anthony Bourdain's favorite knife and one editor's ode to her beloved Instant Pot.