We think of freezing as a way to preserve food, but why not use it as a way to prepare food?
That's right: Rather than thawing before enjoying, we're suggesting eating foods frozen. And we're not just talking about what's already in the freezer.
There are plenty of sweet and savory treats that aren't normally frozen, but should be. Grapes are the most poplar example, but foods like yogurt, gummy bears and avocados are not just OK frozen, they're actually quite delicious.
So it's time to make better use of your freezer: Fill it with these 20 foods, and dig in.
Frozen avocado has all the richness and creaminess of regular avocado, but it's cooler and more refreshing. Peel and cut avocados before freezing, as cutting into whole frozen avocado isn't easy or safe. Sprinkle slices or wedges with chili powder and flaky sea salt, drizzle with honey, or top with all three.
RELATED: 17 foods that absolutely taste better refrigerated
Frozen applesauce requires a few minutes to thaw, but once it hits its sweet spot, you'll be quickly convinced there's no other way to enjoy it. The apple flavor stays pure and clean, while the icy texture is like a fresh, homemade granita without any effort.
3. Iceberg lettuce
Freezing amplifies iceberg's crisp coolness, making it an even better match for creamy dressings like ranch and blue cheese. Cut a head into wedges and freeze for two to four hours for an unexpected spin on salad, or cut the head into chunks and use them for dipping.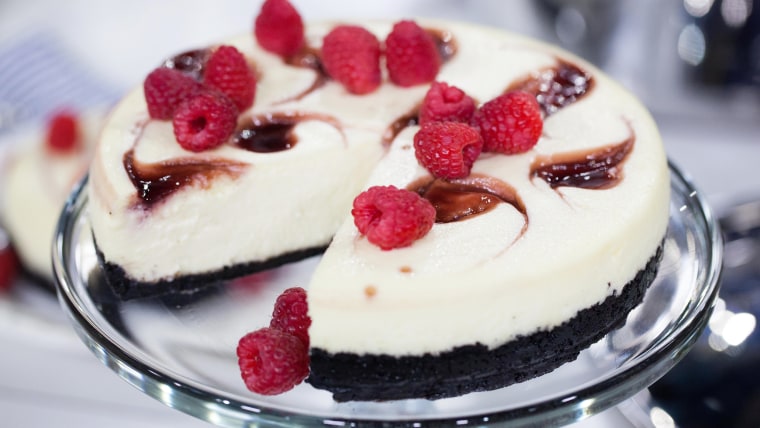 The freezer does nothing to diminish cheesecake's lush, creamy texture. It gets firmer but not at all hard, making for a rich, tangy, almost gelato-like experience. If there's a graham cracker crust, it will soften to the consistency of cookies dipped in milk.
5. Gummy bears
Frozen gummy bears have a lot more chew, which is fun, but also great for people who can't stop eating them — all that chomping slows you down. The freezer also makes gummy bears juicier, so the first bite delivers a rush of fruit you just don't experience at room temperature.
Crispy, soft, chewy — chocolate chip cookies are a polarizing topic. For a new take, try freezing cookies that are fresh out of the oven. The outside gets hard but the inside stays gooey. It makes for a completely different, completely wonderful new way to enjoy chocolate chip cookies.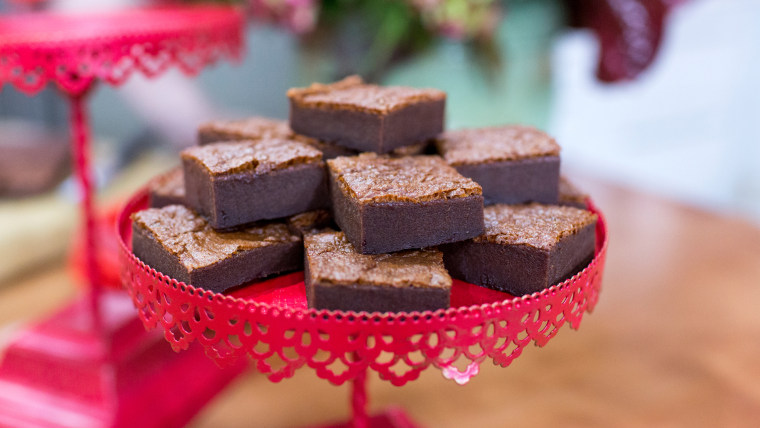 Fans of cakey brownies won't like the freezer version, but if you prefer a more fudgy texture, freezing brownies is a must. The freezer turns even the most ordinary brownies into decadent, truffle-like indulgences.
8. Three Musketeers
The freezer turns this candy bar's fluffy, whipped filling into a chewy chocolate dream. Once you've had frozen Three Musketeers, room temperature ones just seem blah in comparison. Be warned: The center gets quite firm, so wait a beat before biting down.
9. Pomegranate seeds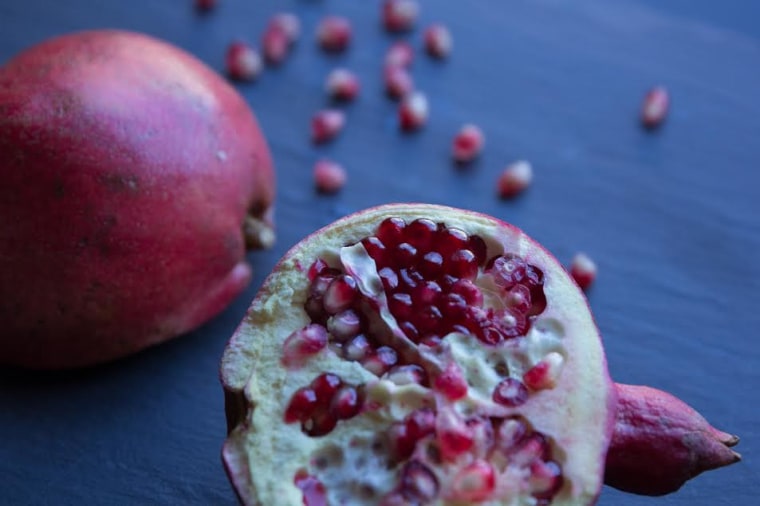 Freezing intensifies the juicy burst of pomegranate seeds, so if you like the refreshing pop of room temperature seeds, you'll love them frozen.
RELATED: A hack that's whack: Here's how to get the seeds out of a pomegranate
10. Grapes
Freezing brings out a grape's natural sweetness and crunch. The coolness is particularly welcome on hot summer days, but frozen grapes make for an easy, healthy snack year-round. Red and green grapes both work, but stick to seedless.
When you freeze peanut butter cups, the chocolate and the peanut butter each become a bit more distinct, which means you get to enjoy the greatness that is the chocolate–peanut butter combo, while also relishing each ingredient's individual strengths. Plus, in the freezer, peanut butter takes on a wonderful new texture that's just slightly aerated.
12. Chocolate pudding
Frozen chocolate pudding is more than a firmer, colder version of the original. It's icy and refreshing yet still luscious and creamy. Think of it as lighter, fluffier chocolate ice cream.
The freezer turns Pop-Tarts into more substantial pastries. Instead of being delicate and messy, they're chewy and sturdy in a surprisingly satisfying way. Chocolate and cream-filled versions fare particularly well in the freezer, where they develop an ice cream sandwich quality.
14. Watermelon
Freezing watermelon turns it into a cool ice pop-like treat. Wedges are great for snacking, while cubes can be blended into a cold, frothy beverage.
Making your own frozen yogurt is as easy as popping a carton in the freezer. You can even add Popsicle sticks — or use special ice pop molds — to create frozen yogurt pops. Let the yogurt defrost a bit before digging in and if you use yogurt with fruit on the bottom, it's best to stir before freezing.
RELATED: What's that mystery liquid in your yogurt? We've got the answer
16. Snickers
This salty-sweet combination of caramel, nougat, peanuts and chocolate reaches its full potential when frozen. You do need to let Snickers thaw for a bit before eating, but it's worth the wait.
17. Raspberries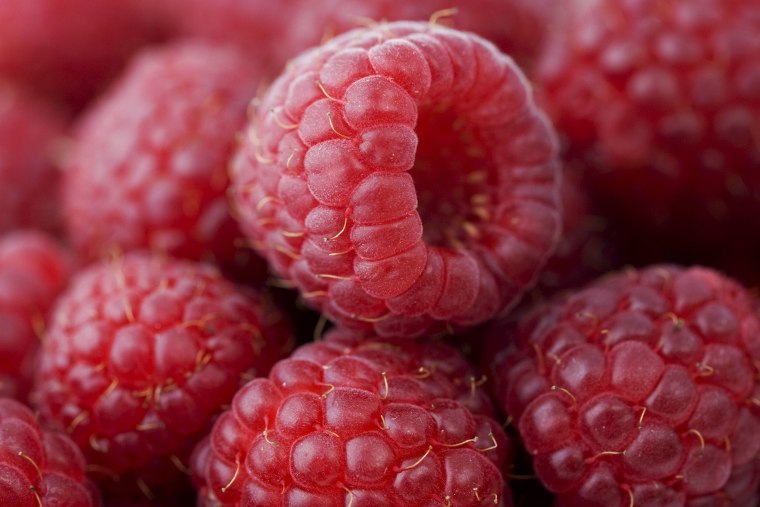 The freezer concentrates raspberries' sweetness and tartness, so they're just bursting with bright fruity flavor. The berries also turn slightly icy, lending them a sorbet-like quality that's incredibly refreshing.
If you find a Butterfinger's sugary peanut butter filling too sticky, the freezer is your friend. It gives the center a crisper, flakier texture. Plus, it bumps up the nutty notes, which, let's be honest, are kind of weak at room temp.
When peeled, sliced and frozen, bananas go from so-so fruit to cold, creamy treat. They're particularly good dipped in peanut butter, chocolate sauce, or both. Frozen bananas are also perfect for making smoothies or one-ingredient banana soft-serve or banana "nice" cream. Pop frozen chunks in a blender or food processor and purée until scoopable.
Yes, we told you before that your M&M's are even better when they're stored in your fridge, but the freezer is where it's at when it comes to peanut M&M's. Each bite is like a crispy, peanut buttery bite-size fudge pop.
RELATED: Meet the new M&M's flavor: Hoda says it's the best she's ever had!