We all remember eating Salisbury steak, meal loaf and country fried chicken, each with some veggies, whipped potatoes and a scalding-hot brownie. Nostalgia for TV dinners can make the mouth water. But what was delicious then we now know wasn't very nutritious. Sodium-packed, artificially-flavored meals are stuck in the past — and should be left there.
The editors of Eat This, Not That! scoured the freezer aisle to find the very best, healthiest meals made with the cleanest ingredients. Some may even be healthier than the grab-and-go options you've been eating! Read on for our list, and click here to get a full year of Eat This, Not That! magazine for half off!
These items were hand-picked by our editorial team because we love them - and we hope you do, too. TODAY has affiliate relationships, so we may get a small share of the revenue from your purchases. Items are sold by the retailer, not by TODAY.
Breakfast Bites
Vans Power Grains Waffles, $4, Amazon Fresh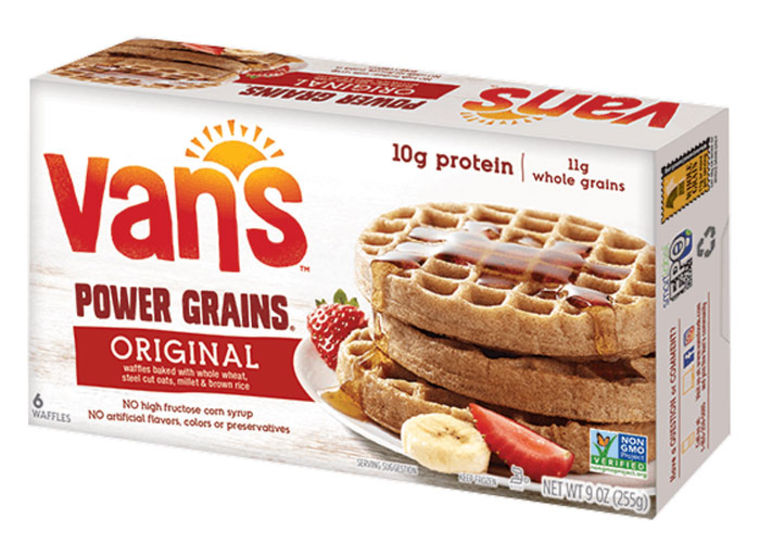 Per 2 waffles (84 g): 200 calories, 7 g fat (0.5 g saturated fat), 170 mg sodium, 26 g carbs (1 g fiber, 6 g sugar), 10 g protein
Kodiak Cakes Power Flapjacks, coming soon, Kodiak Cakes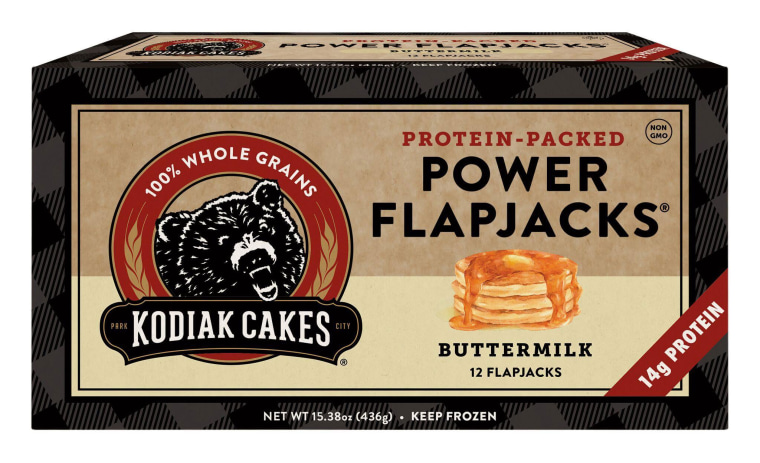 Per 3 flapjacks (109 g): 190 calories, 2 g fat (0.5 g saturated fat), 340 mg sodium, 30 g carbs (4 g fiber, 6 g sugar), 14 g protein
Easy Meals
Grainful Ranchero Chicken, $5 per meal, Grainful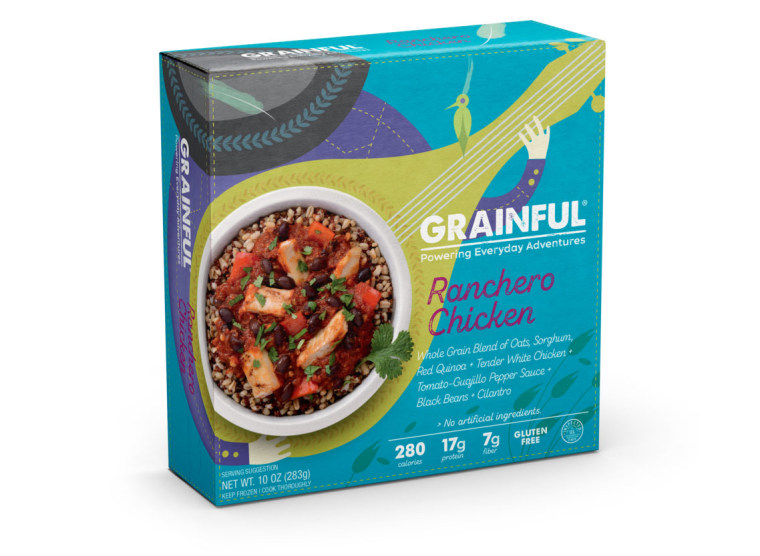 Per 1 entree (283 g): 280 calories, 9 g fat (1 g saturated fat), 470 mg sodium, 37 g carbs (7 g fiber, 6 g sugar), 17 g protein
Grainful Vegetarian Chili, $5 per meal, Grainful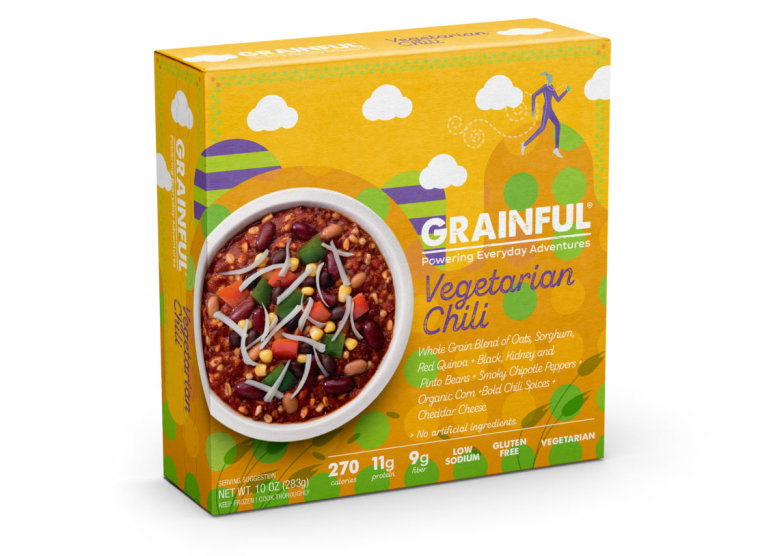 Per 1 entree (283 g): 270 calories, 8 g fat (2.5 g saturated fat), 390 mg sodium, 41 g carbs (9 g fiber, 8 g sugar), 11 g protein
Grainful Jambalaya, $5 per meal, Grainful
Per 1 entree (283 g): 350 calories, 14 g fat (4.5 g saturated fat), 660 mg sodium, 40 g carbs (7 g fiber, 5 g sugar), 16 g protein
Blake's All-Natural Chicken Pot Pie, available in-store only, Target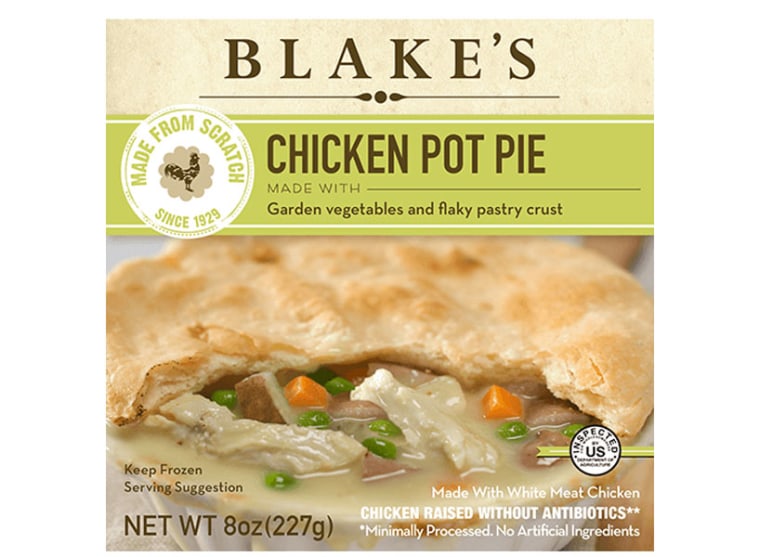 Per 1 pie (227 g): 340 calories, 18 g fat (7 g saturated fat), 730 mg sodium, 32 g carbs (3 g fiber, 4 g sugar), 13 g protein
Protein Packed
Tribali Foods Chipotle Chicken Patties, $56 for four 4-packs, Amazon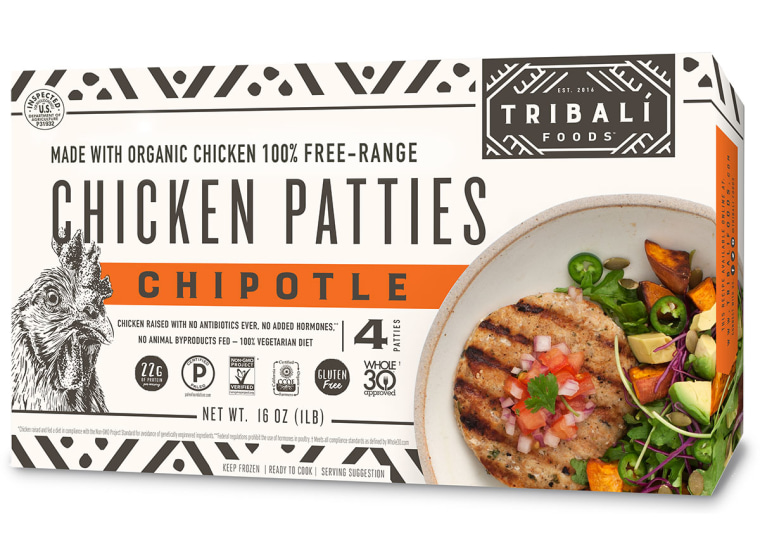 Per 1 patty: 140 calories, 4 g fat (1 g saturated fat), 410 mg sodium, 3 g carbs (0 g fiber, 0 g sugar), 22 g protein
Fishpeople Meyer Lemon & Herb Panko Wild Alaskan Salmon Kit, $10, Jet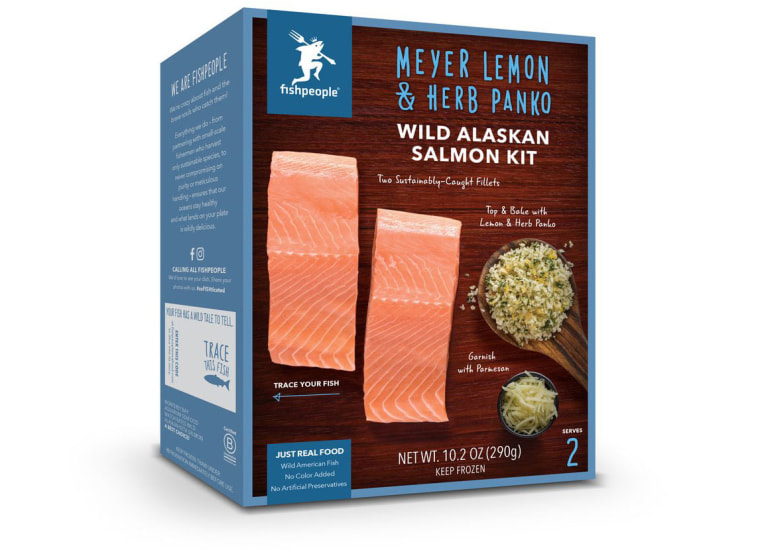 Per 1 fillet with 1/2 toppings: 240 calories, 10 g fat (3.5 g saturated fat), 250 mg sodium, 9 g carbs (0 g fiber, 1 g sugar), 27 g protein
Get Your Veggies
Green Giant Veggie Spirals Zucchini, $4, Green Giant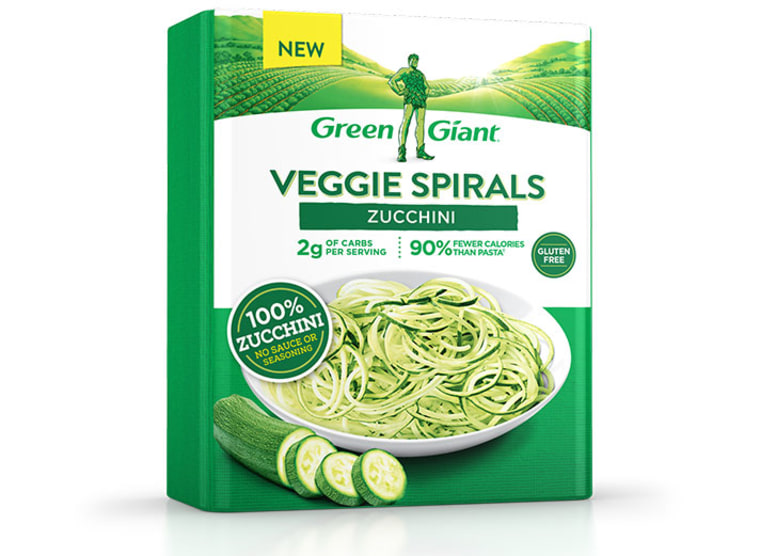 Per 3/4 cup (85 g): 15 calories, 0 g fat, 0 mg sodium, 2 g carbs (1 g fiber, 1 g sugar), 1 g protein
Green Giant Veggie Spirals Carrot, $4, Green Giant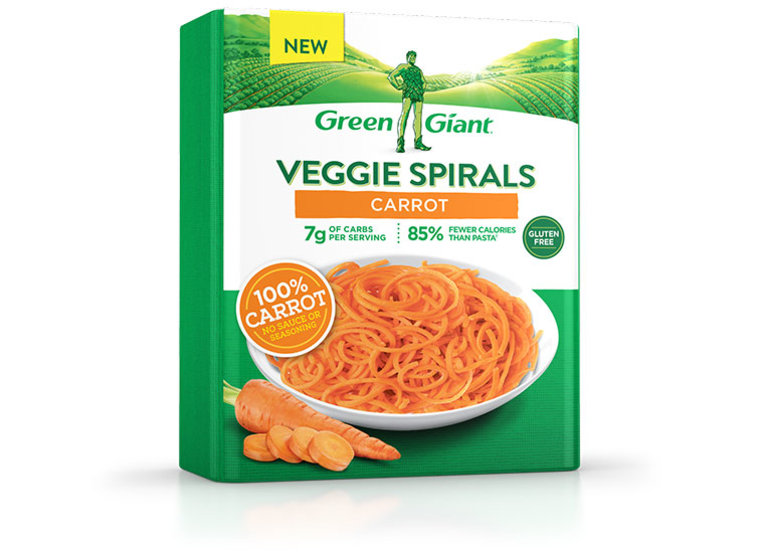 Per 1 cup (85 g): 30 calories, 0 g fat, 50 mg sodium, 7 g carbs (3 g fiber, 3 g sugar), 1 g protein
Green Giant Veggie Spirals Butternut Squash, $4, Green Giant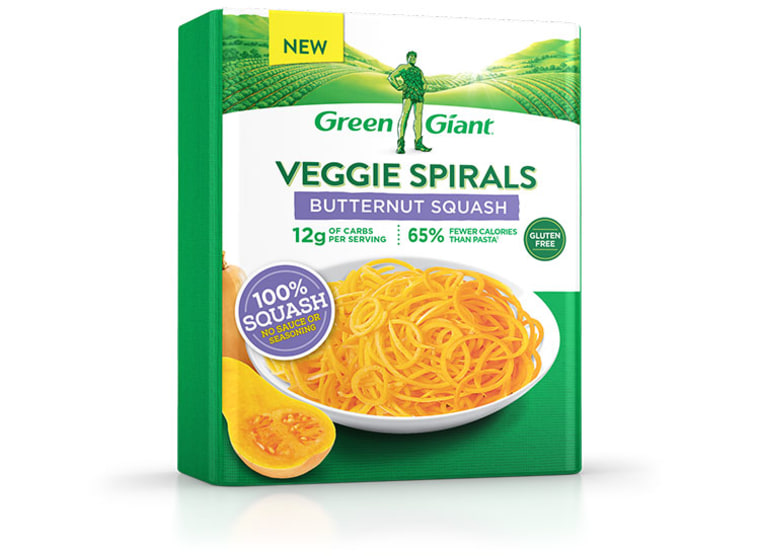 Per 3/4 cup (85 g): 50 calories, 0 g fat, 0 mg sodium, 12 g carbs (1 g fiber, 0 g sugar), 1 g protein
Green Giant Veggie Spirals Beets, $4, Green Giant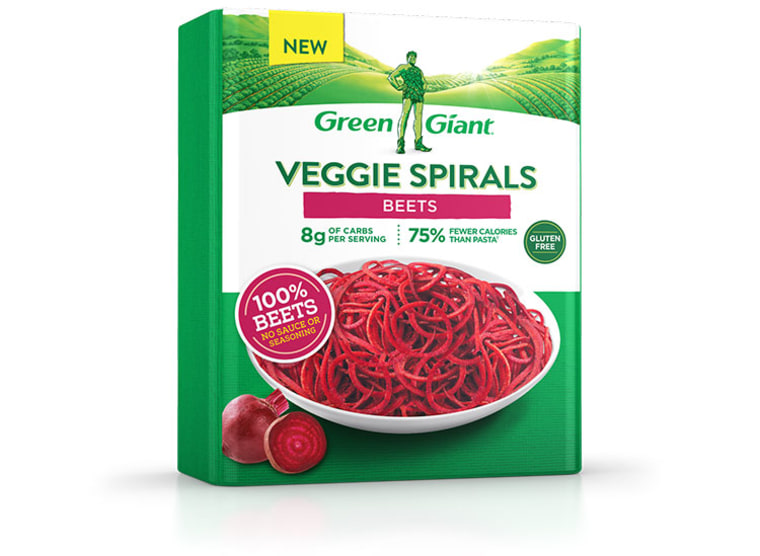 Per 3/4 cup (85 g): 35 calories, 0 g fat, 65 mg sodium, 8 g carbs (2 g fiber, 7 g sugar), 1 g protein
Sweet Treats
Arctic Zero Vanilla Bean Light Ice Cream, $6, Arctic Zero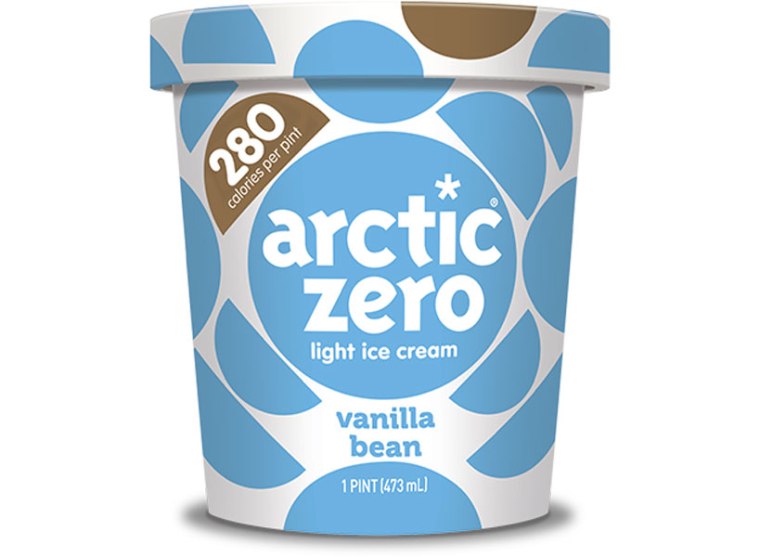 Per 1/2 cup (58 g): 70 calories, 1 g fat (0.5 g saturated fat), 70 mg sodium, 14 g carbs (3 g fiber, 9 g sugar), 2 g protein
Arctic Zero Mint & Chocolate Cookies Light Ice Cream, $6, Arctic Zero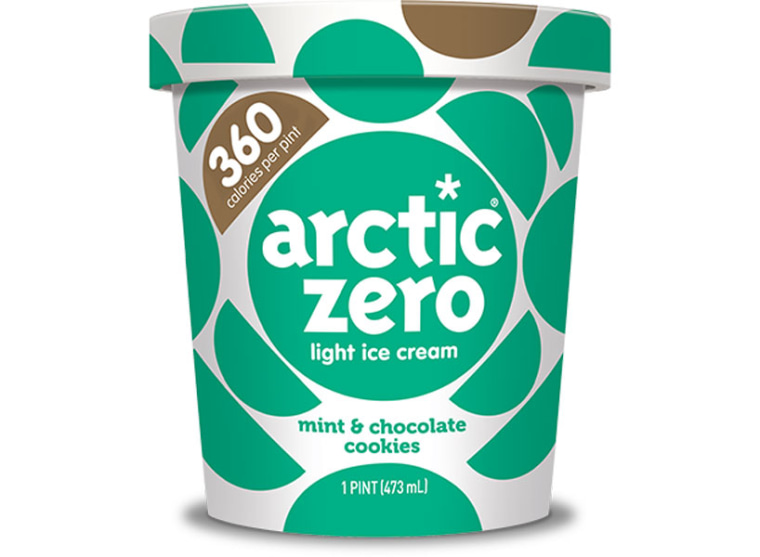 1/2 cup (58 g): 90 calories, 2.5 g fat (1.5 g saturated fat), 70 mg sodium, 16 g carbs (3 g fiber, 11 g sugar), 2 g protein
Arctic Zero Cookie & Brownie Dough Light Ice Cream, $6, Arctic Zero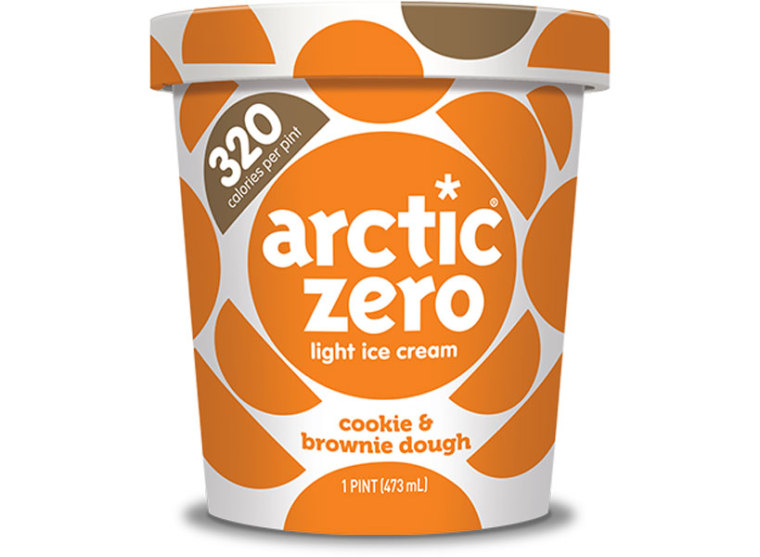 1/2 cup (58 g): 80 calories, 1.5 g fat (1 g saturated fat), 60 mg sodium, 15 g carbs (3 g fiber, 10 g sugar), 2 g protein
Arctic Zero Chocolate Chunk Light Ice Cream, $6, Arctic Zero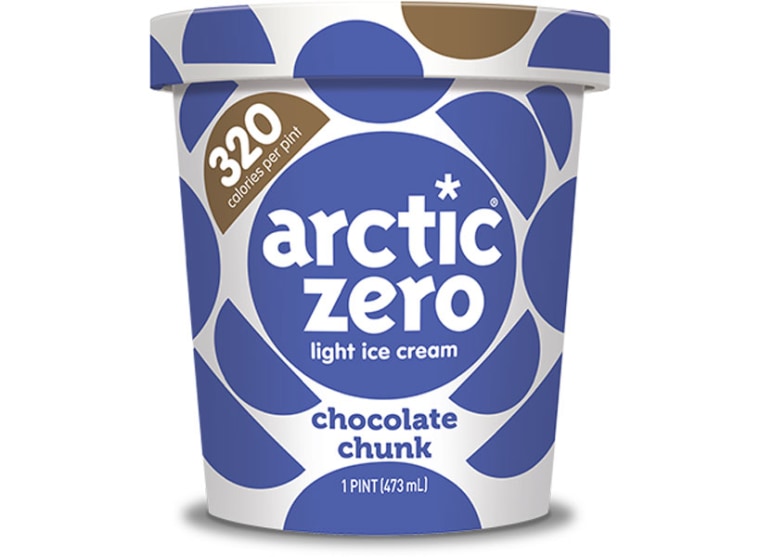 1/2 cup (58 g): 80 calories, 2 g fat (1 g saturated fat), 60 mg sodium, 14 g carbs (3 g fiber, 10 g sugar), 2 g protein
Yasso Pistachio Brittle Frozen Greek Yogurt Bars, available in-store only, Target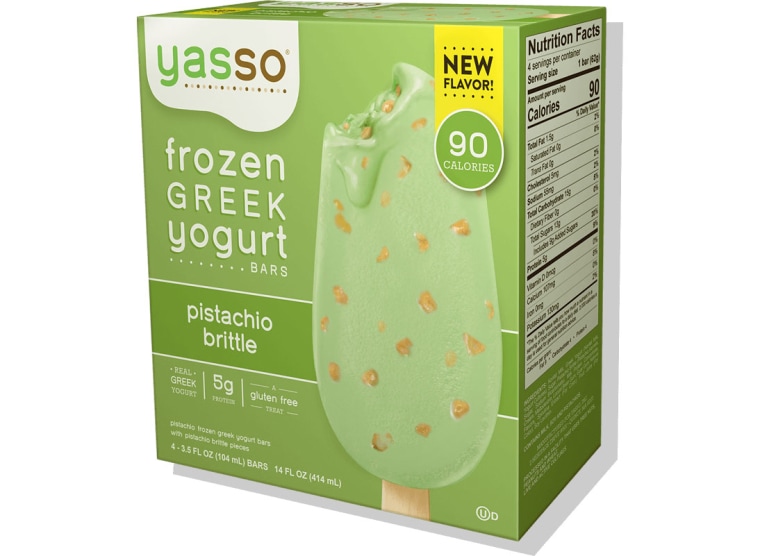 Per 1 bar (62 g): 90 calories, 1.5 g fat (0 g saturated fat), 55 mg sodium, 15 g carbs (0 g fiber, 13 g sugar), 5 g protein
Yasso Fudge Brownie Frozen Greek Yogurt Bars, available in-store only, Target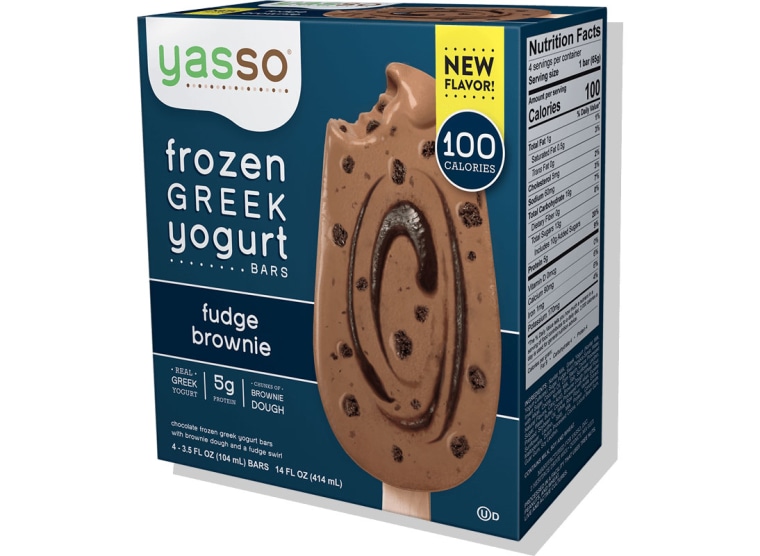 Per 1 bar (65 g): 100 calories, 1 g fat (0.5 g saturated fat), 60 mg sodium, 19 g carbs (0 g fiber, 13 g sugar), 5 g protein