It's almost Halloween, which means one thing: Grocery store shelves are stacked with pumpkin-spice-flavored products—and other seasonal edibles—as far as the eye can see. This year's crop ranges from strange to crazy to downright delicious. We've rounded up 15 of the most intriguing entries.
Trident Pumpkin Spice Layers Gum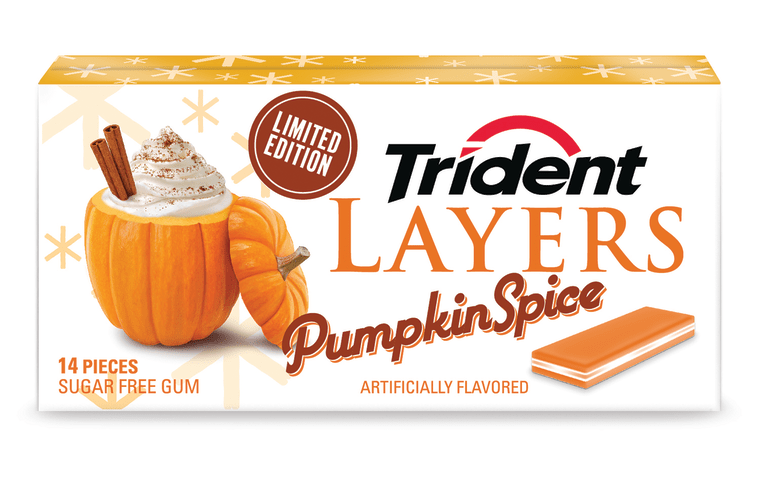 For when minty breath won't do, try chewing the gum that makes your breath smell like Thanksgiving dinner. Prefer to have a piece of actual pumpkin pie, then freshen up with plain-old mint gum afterwards? Sounds like a smarter plan. 
Candy Corn Pebbles Cereal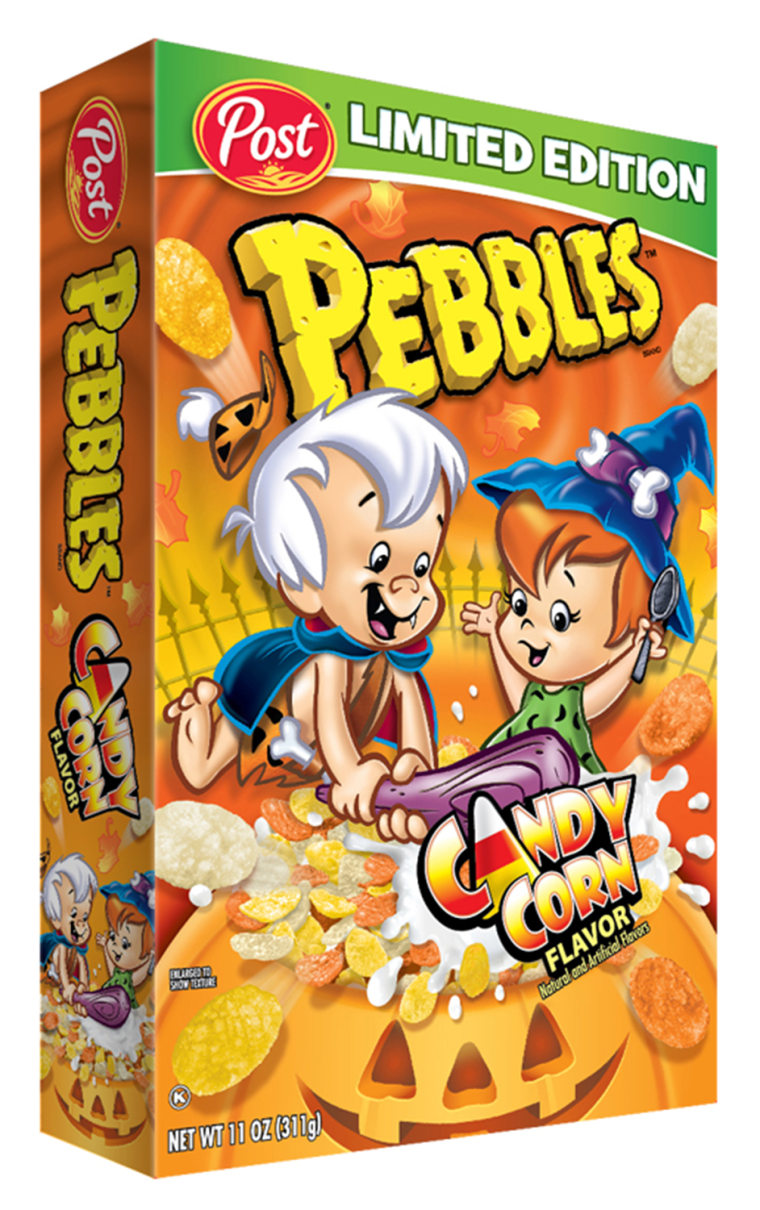 Nothing says wholesome like Post's limited-edition cereal, full of white, orange and yellow bits that riff on traditional candy corns. (Think sugary Rice Krispies.) Ok, maybe they're not the most farm-to-table food in the pantry, but kiddie-food-loving adults deserve a guilty pleasure now and then. 
Pepperidge Farm Pumpkin Spice Milano Cookies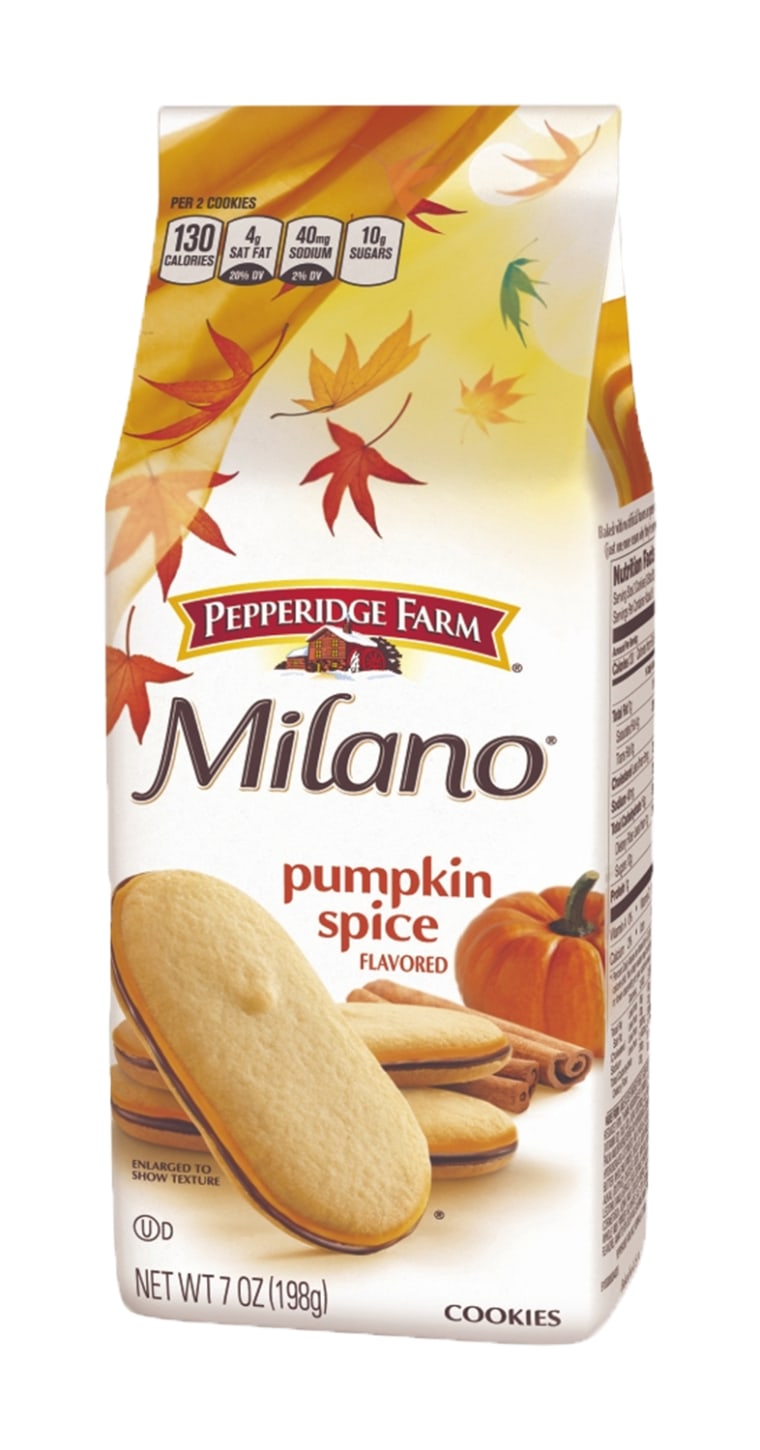 This season, Pepperidge Farm gives its classic Milano cookie a fall twist— and frankly, these are fantastic when dipped in a piping-hot drink (tea, cider, mulled wine, you name it). Or just eat the whole bag at once because: Milanos! Is one ever enough?
Cheetos Bag of Bones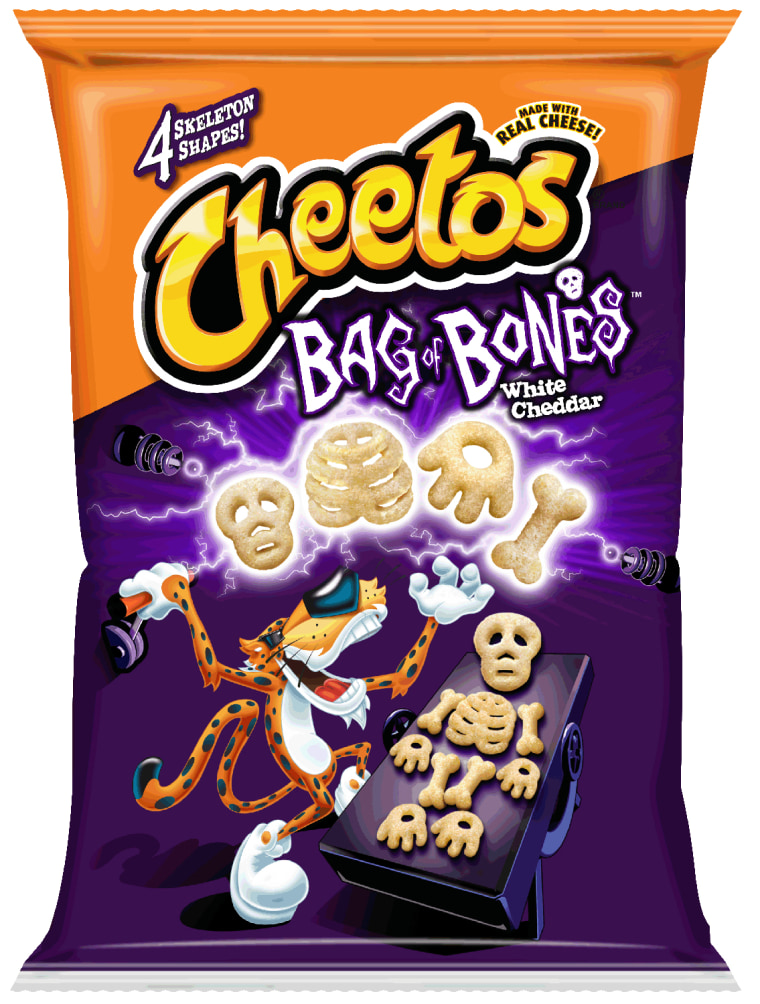 Because regular Cheetos are tempting, but Cheetos-flavored rib cages are irresistible? If you like Cheetos, chances are you're not going to turn these away—same snack, different shape.
TruMoo Orange Scream Milk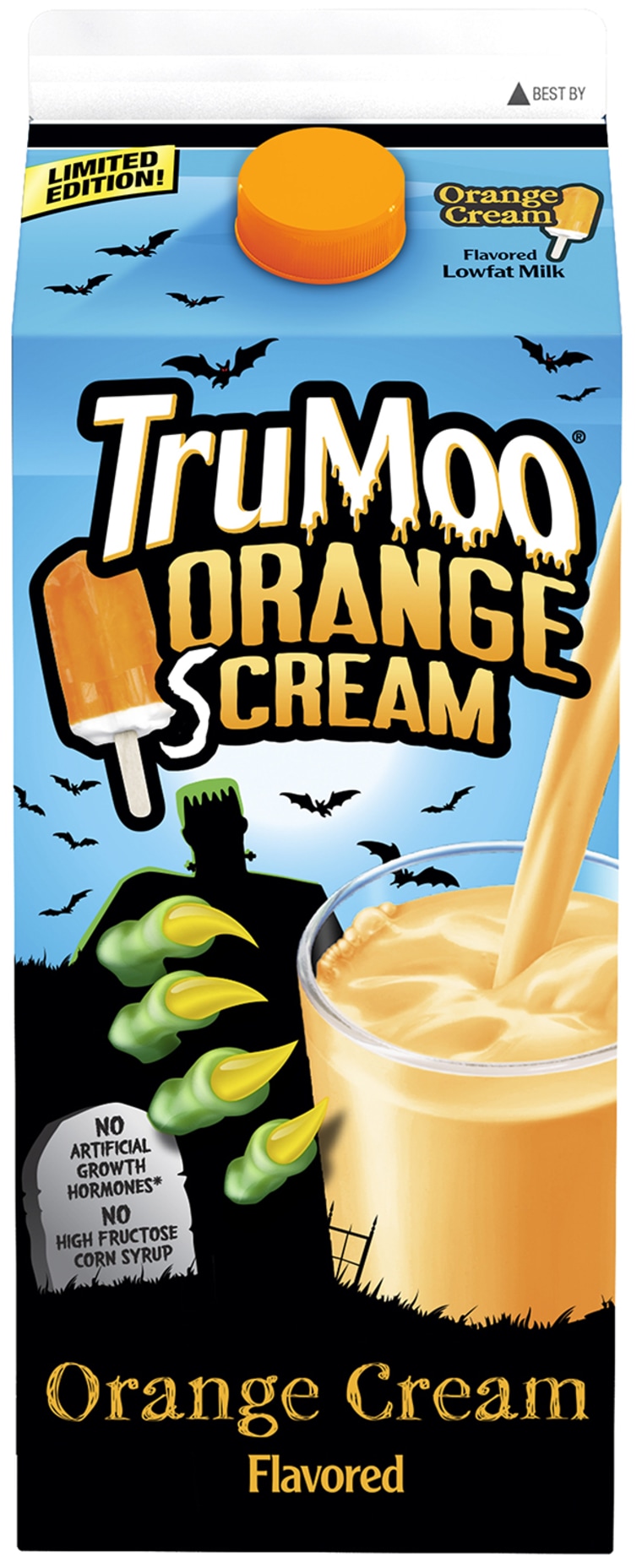 This limited-edition milk flavor, inspired by orange and vanilla frozen pops, seems like an invention only a kid could love. Then again, if a glass of milk that tastes like a melted Creamsicle sounds appealing to you, have at it. (Admittedly, this stuff is pretty good, but a little goes a long way.) 
Southern Comfort Gingerbread Spice 

The name says it all: This is a powerhouse combo of gingerbread, vanilla and classic SoCo. Mixed with apple cider on a crisp night? Yes, please. But mixology purists, steer clear.
Twizzlers Caramel Apple Flavored Twists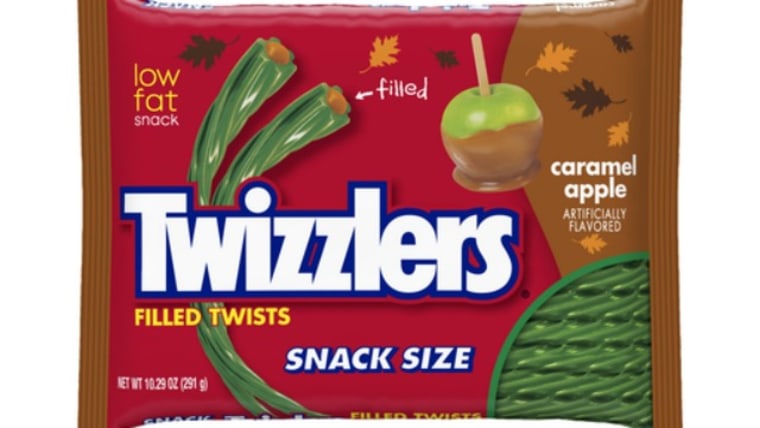 The classic Twizzlers are just fine the way they are. But this season's new green-apple-flavored, caramel-filled twists are so bizzare, they'll give horror-movie watchers a welcome distraction during the scary scenes. But let's not pretend these actually taste like green apples, or any other kind of apples.
Jet-Puffed Jumbo Pumpkin Spice Mallows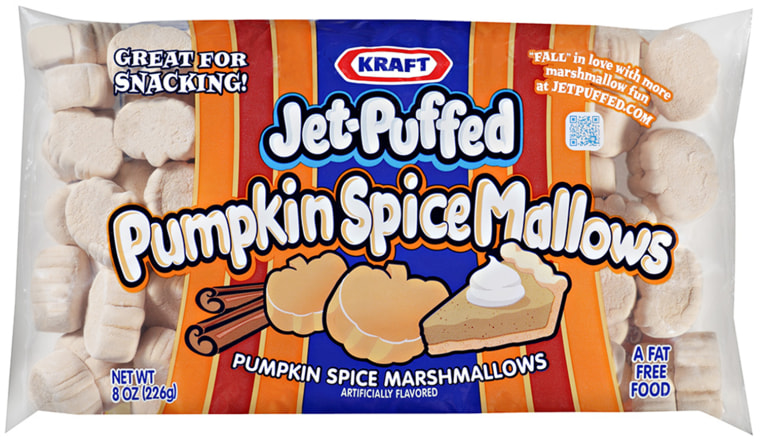 These have all the makings of the best. S'mores. Ever. Pop them in the toaster-oven on top of those Pumpkin Spice Milanos for some hot pumpkin-on-pumpkin dessert action.
Kahlua Pumpkin Spice 

The iconic liqueur's limited-edition seasonal bottle will appeal to pumpkin-spice-everything lovers —even if fans of the traditional Kahlua turn up their noses.
Nonni's Pumpkin Spice Biscotti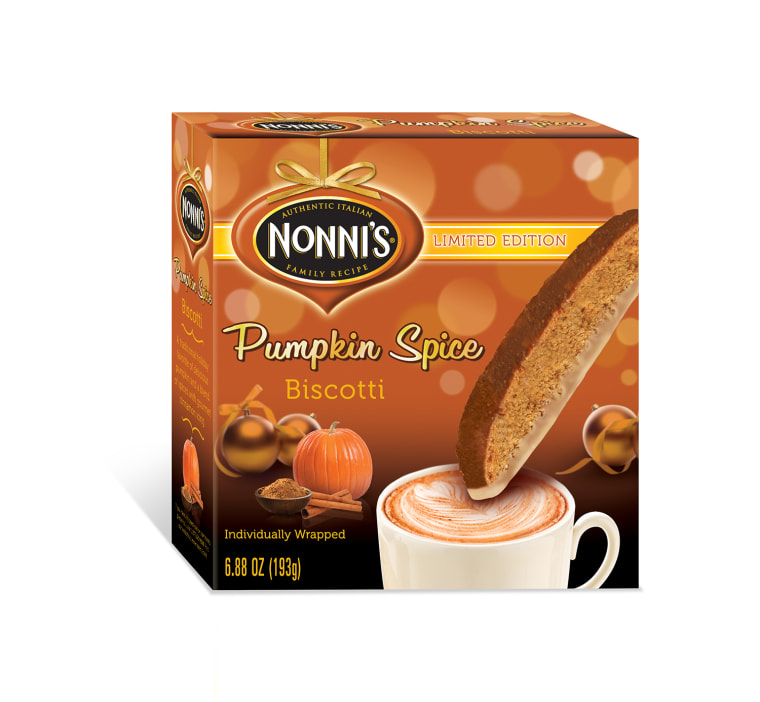 Nonni's seasonal biscotti, dipped in cinnamon icing, are a perfect complement to fall's ubiquitous pumpkin spice lattes. You're bound to O.D. on the whole pumpkin-spice thing if you go for more than one at a time, but in limited quantities, these are pure pleasure.
Krusteaz Pumpkin Spice Pancake Mix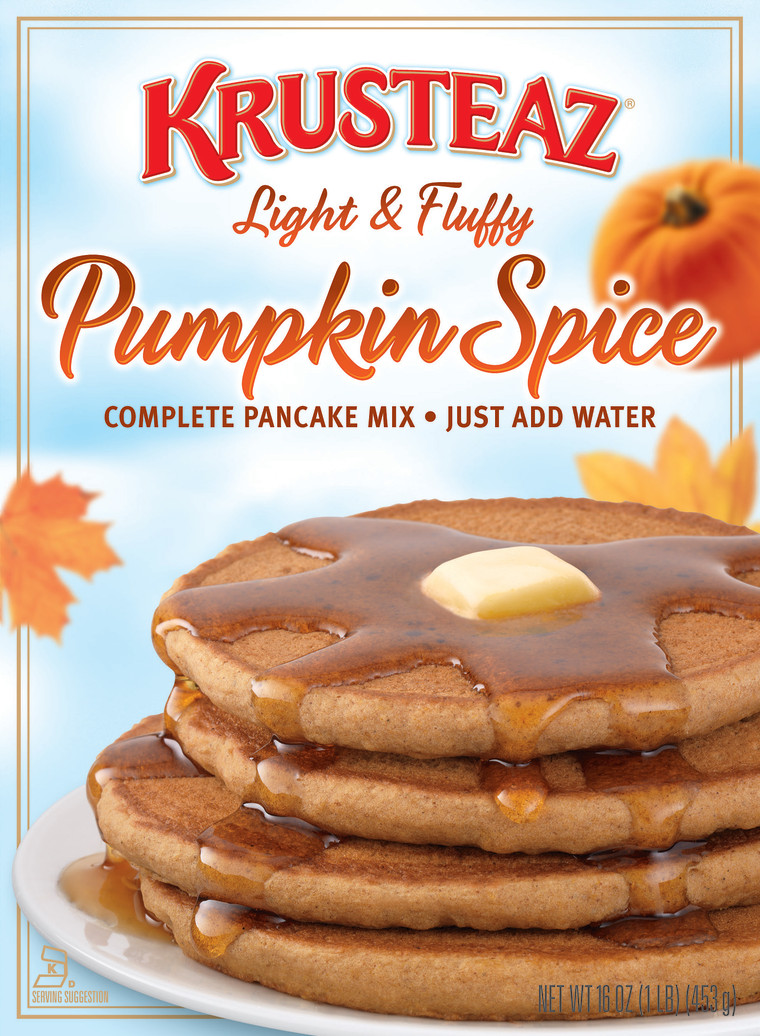 Pancakes good. Pumpkin spice pancakes made with pecans and topped with whipped cream? Extra-good. A major seasonal win.
Planters Pumpkin Spice Almonds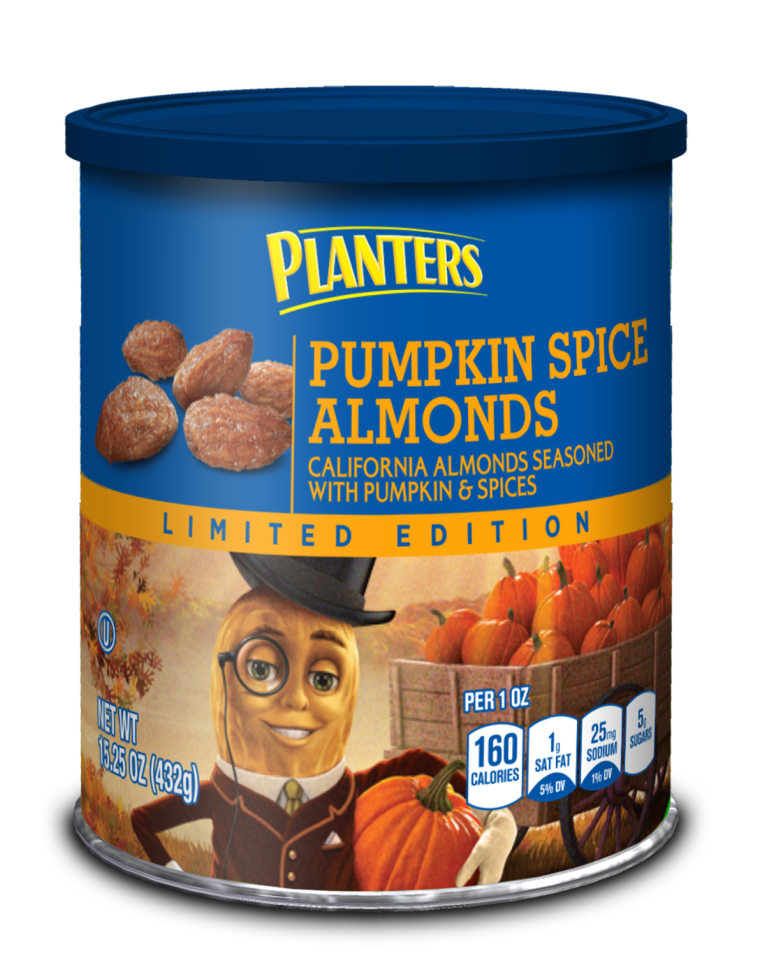 Among the few Halloween seasonal items made for grown-ups, these almonds contain actual nutritional value and won't make you want to run screaming for the gym. (But just see what the neighborhood kids say if you try to sub these things for candy in trick-or-treat bags.)
Philadelphia Pumpkin Spice Cream Cheese Spread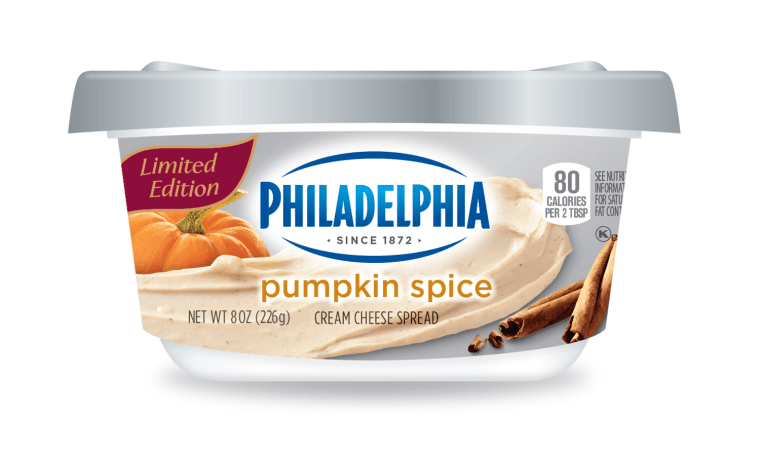 Yup, the pumpkin-spice craze is invading your cream cheese, too. Thumbs up if you're spreading this on a cinnamon bagel—but if you're more of an everything-bagel type, you might want to stick with something a little less...pumpkiny.
Jif Whips Whipped Peanut Butter and Pumpkin Pie Spice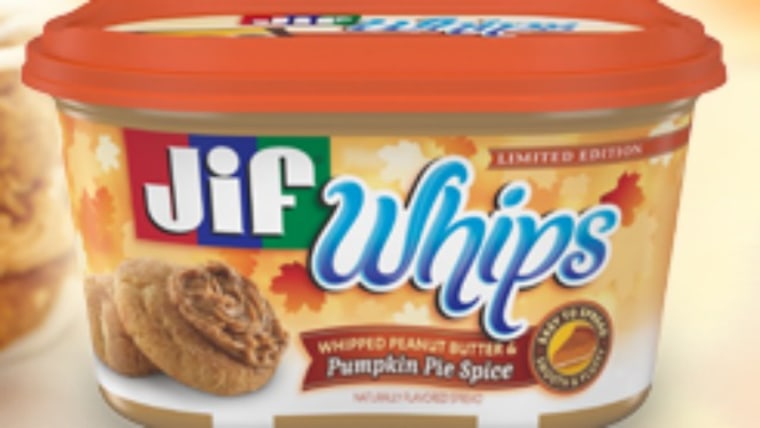 Don't put this Jif flavor on your sandwich, unless you're really not in the mood for peanut butter. This sweet, fluffy, fake-pumpkin-tasting stuff only vaguely resembles p.b.—but hey, if you use it in a cookie recipe instead of regular peanut butter, you'll no doubt win friends. 
Noosa Pumpkin Yogurt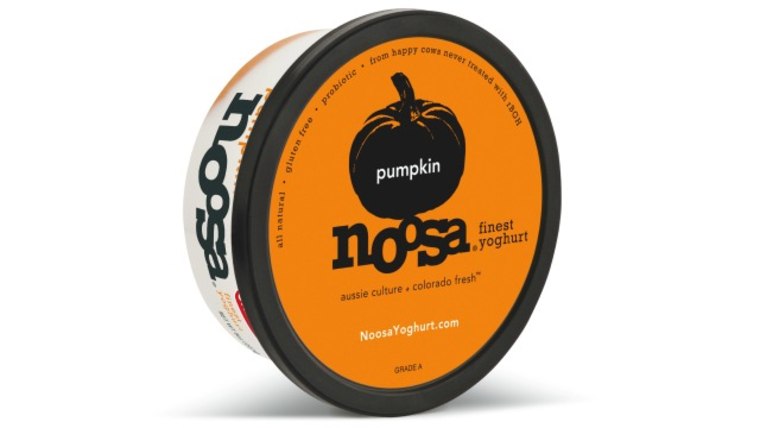 Noosa, the Aussie-style yogurt, has just come out with a pumpkin-flavored version available only at Target. It's like pumpkin pie meets tangy, creamy yogurt. The pumpkin puree manages to make you feel like you're having dessert without overpowering the yogurt's thick dairy-rich flavor. Our verdict? This one's definitely worth the trip. 
Alesandra Dubin is a Los Angeles-based writer and the founder of home and travel blog Homebody in Motion. Follow her on Facebook, Google+ and Twitter.