It's quicker than sneaking in a lunchtime treadmill workout and almost as good for you: a savory, tasty steak salad that satisfies even the heartiest appetites and takes almost no time at all to pull together. All you need is 15 minutes in the morning to prep all the ingredients. When you get home, you'll only have to spend 15 minutes getting dinner ready.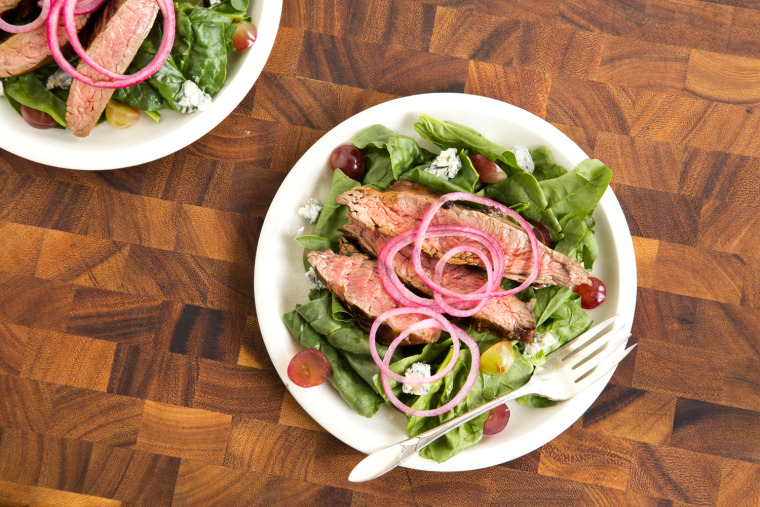 Watch: Chef Seamus Mullen demonstrates his quick grilled skirt steak salad recipe
If you've never pickled a thing before, you'll be blown away by how easy it is to turn pungent red onions into sweet, mellow rings — in just a minute! And all the salad components are easily switched up to cater to what your family likes best: You can use feta cheese in place of crumbled blue cheese, or cherry tomatoes in place of grapes for a more traditional salad add-in. Or mix it up even more with crumbled goat cheese and diced beets.
Watch: Chef Ben Ford shows how to make a simple seared steak with arugula
Casey Barber is a freelance food writer, photographer, and recipe developer, the editor of the online magazine Good. Food. Stories, and the author of Pierogi Love: New Takes on an Old-World Comfort Food and Classic Snacks Made from Scratch: 70 Homemade Versions of Your Favorite Brand Name Treats.