Classic pumpkin pie rocks. No dispute there. But that's not the only fantastic dish that you can make with a can of pumpkin puree—we're talking pillowy pumpkin ravioli, delicate pumpkin spice truffles and an over-the-top pumpkin spice cake with gooey salted caramel. Here are 15 creative recipes made with pumpkin puree from across the blogosphere.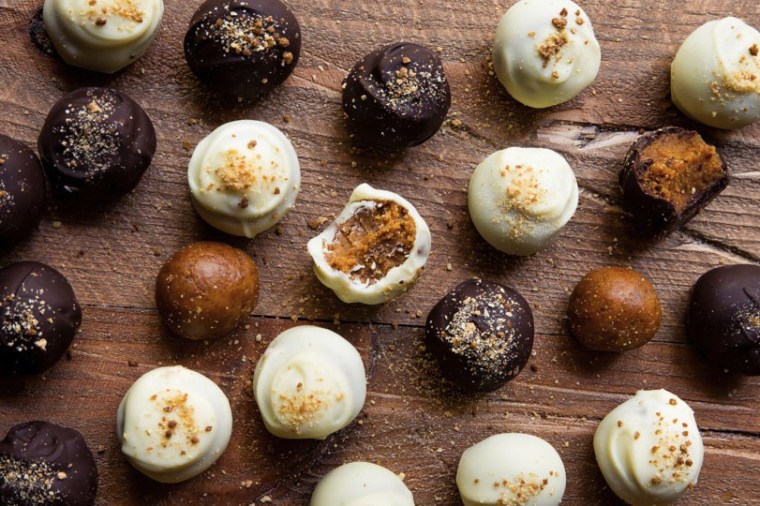 These gorgeous candies by Sally's Baking Addiction are filled with a lush and smooth mixture of pumpkin puree, graham crackers and cream cheese. The finishing touch: a coat of creamy melted chocolate.
RELATED: Fresh vs. canned: Which one should you use to make the best pumpkin pie?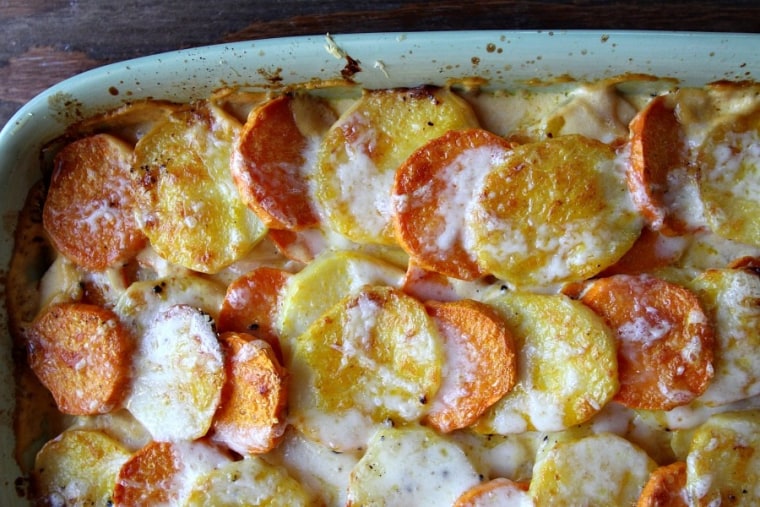 Recipe Girl layers slices of yams and Yukon gold potatoes, covers them in a creamy fresh thyme-scented pumpkin puree, tops them with cheese and bakes them until bubbly.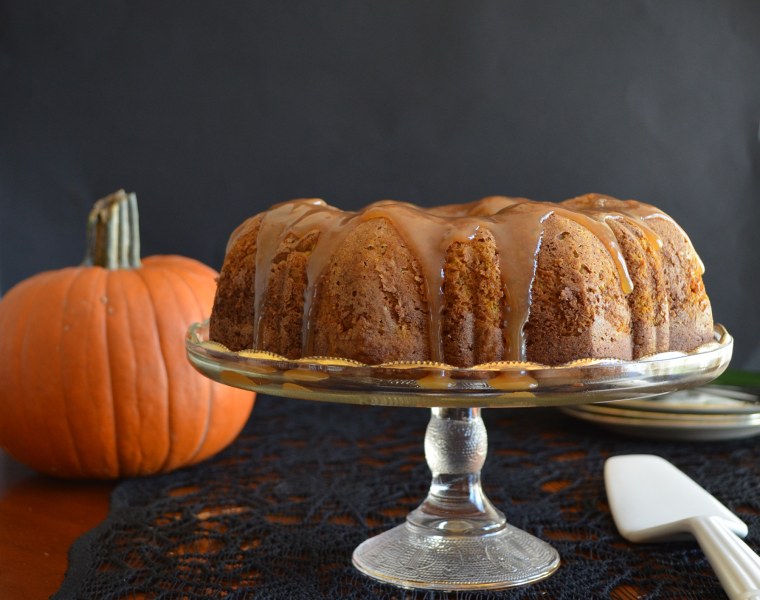 Glazed with gooey salted caramel, this show-stopping cake from Pure & Peanut Free is the ultimate impress-the-guests Thanksgiving dessert.
RELATED: This creamy pumpkin cheesecake is a swoon-worthy dessert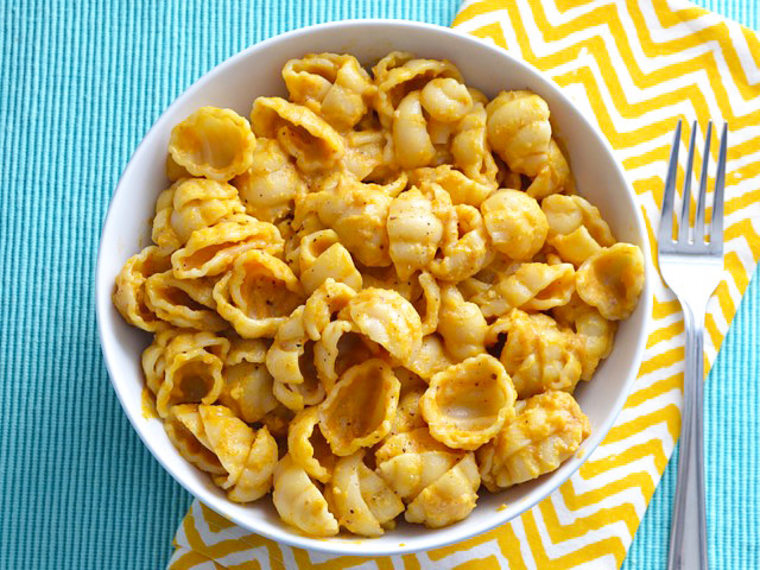 This beautiful main course by Budget Bytes rings in at only $1.10 per serving.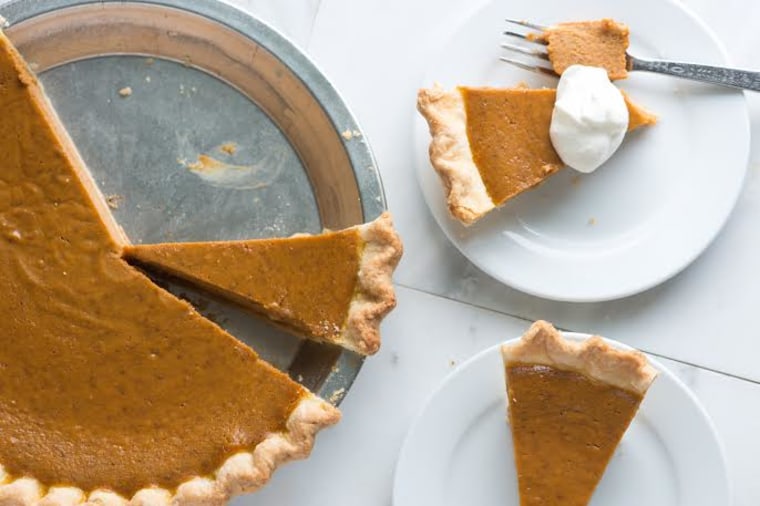 Easy as...well...pie! Okay, we had to include one pumpkin pie. This traditional dessert from Inspired Taste has a perfect balance of cinnamon, ginger and cloves.
Pumpkin Sugar Cookies with Cinnamon Cream Cheese Frosting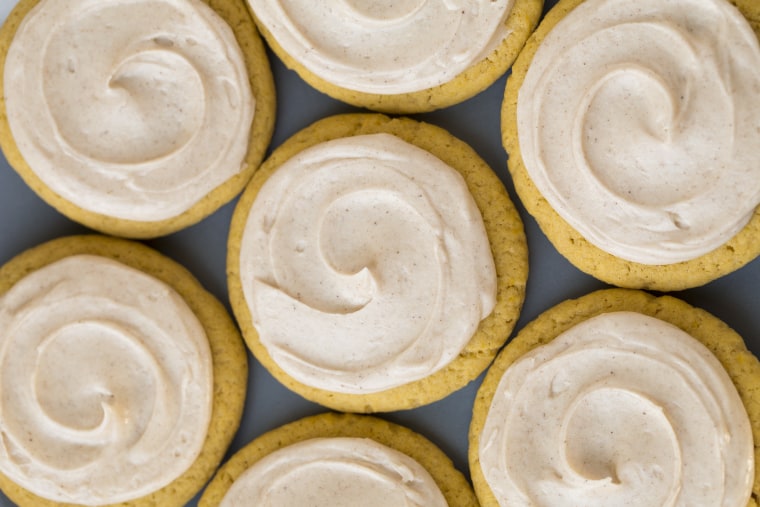 Cooking Classy's luscious spiced frosting takes these treats over the top.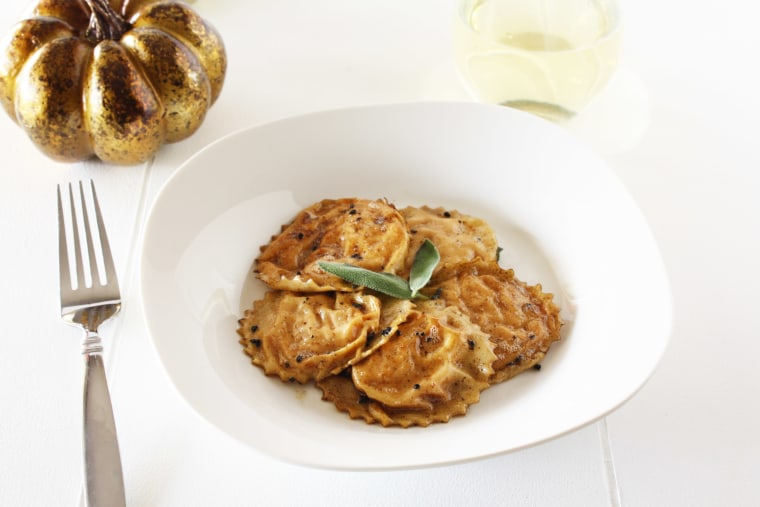 Pillows of fresh pasta are filled with a silky mixture of ricotta cheese and pumpkin puree in this delicious dinner by Cake N Knife. Bonus: it that takes under an hour to prep and cook.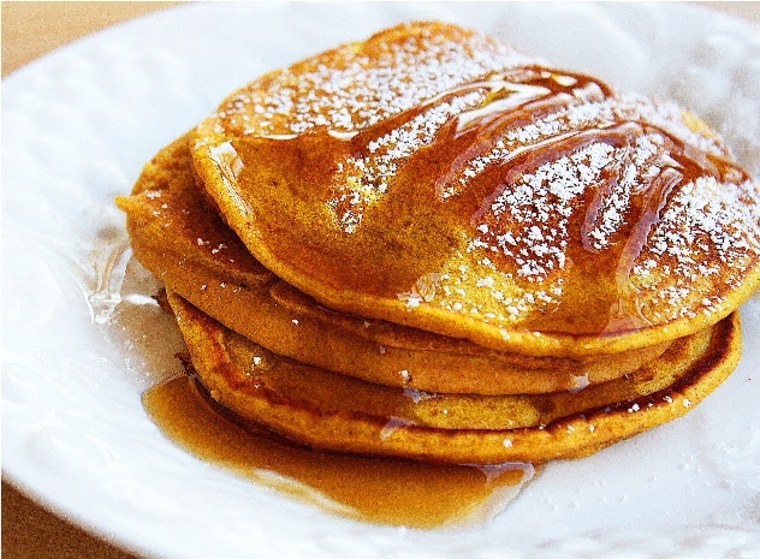 These fluffy pancakes by The Comfort of Cooking may just be the ultimate autumn breakfast.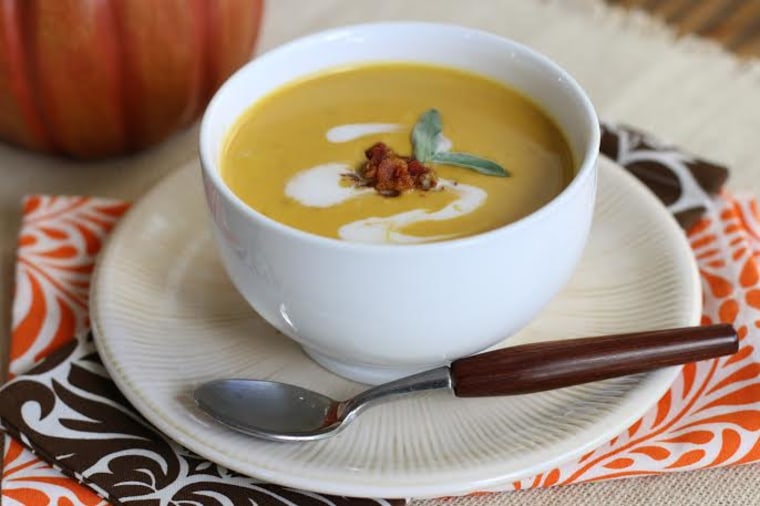 You'll never believe that there's no cream in this rich recipe by The Nourishing Home.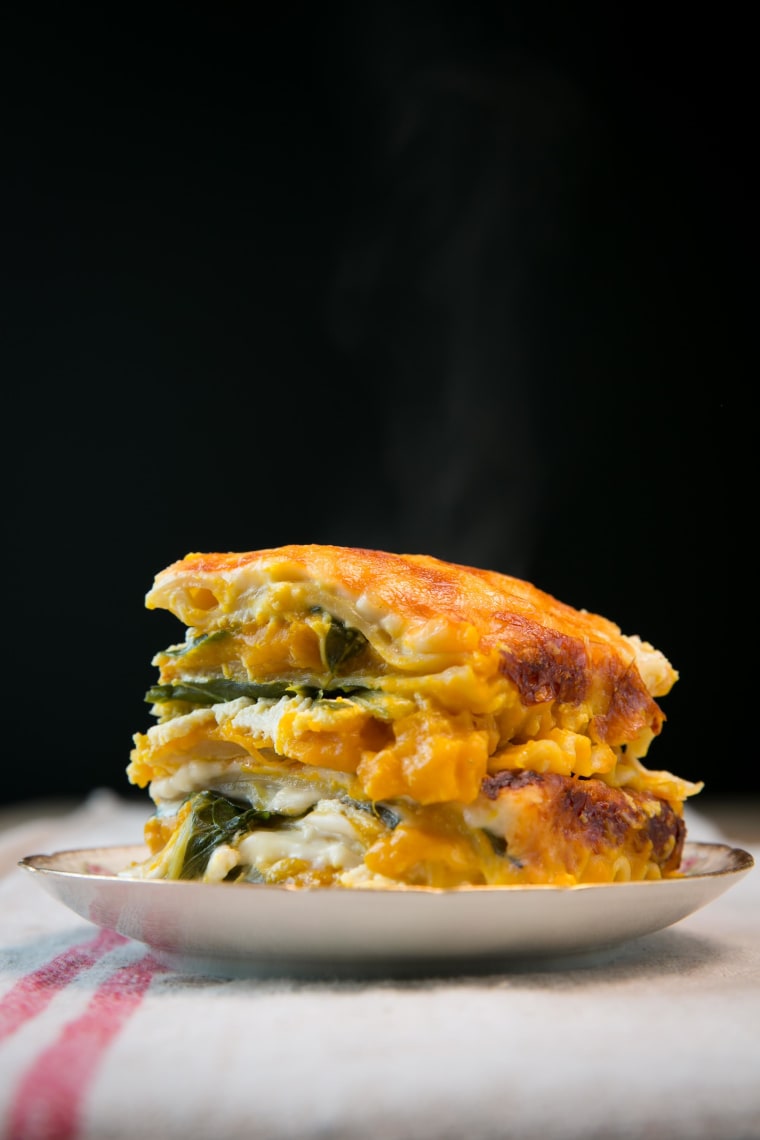 Turkey who? Serve this vegetarian dish by Gobo Root at Thanksgiving and it may steal the spotlight from the bird.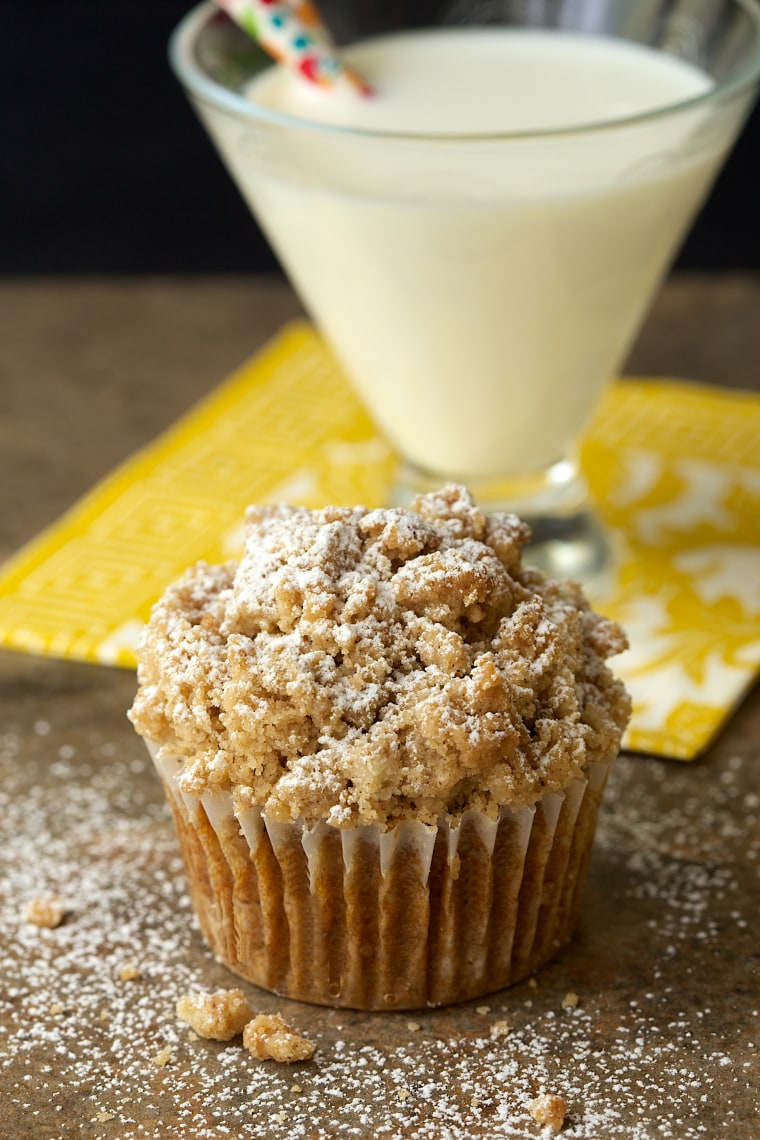 No mixer needed for these ultra moist butter crumb-topped muffins by The Café Sucre Farine. You'll want them for breakfast, a snack and dessert.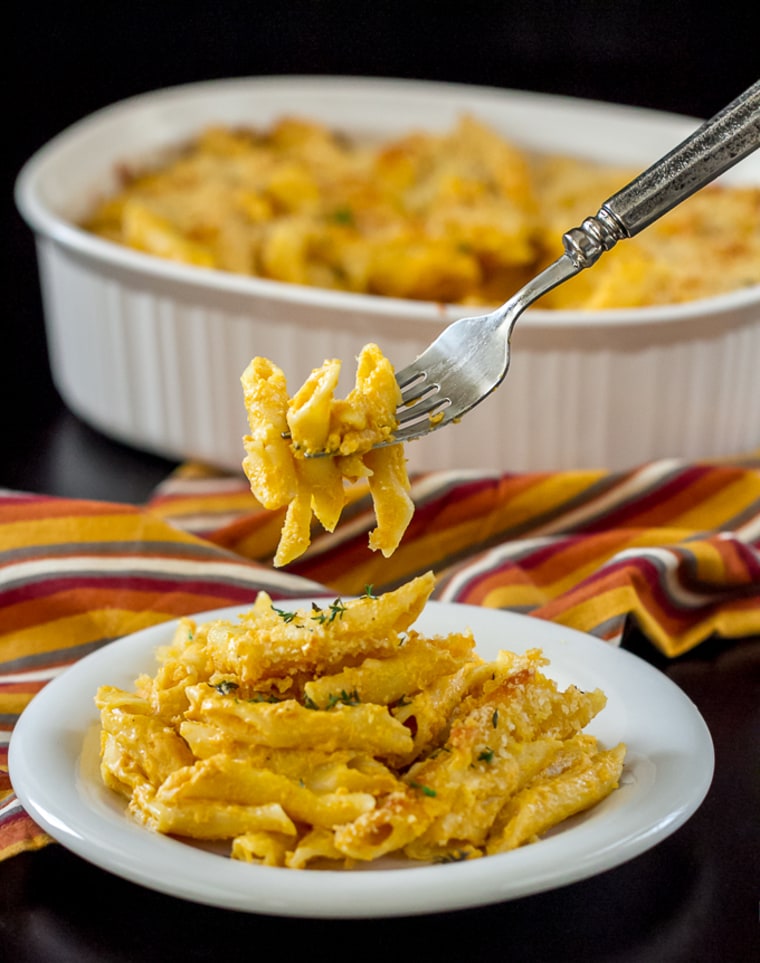 I'm Bored, Let's Go adds a sprinkle of panko breadcrumbs to give this baked casserole a satisfying crunch.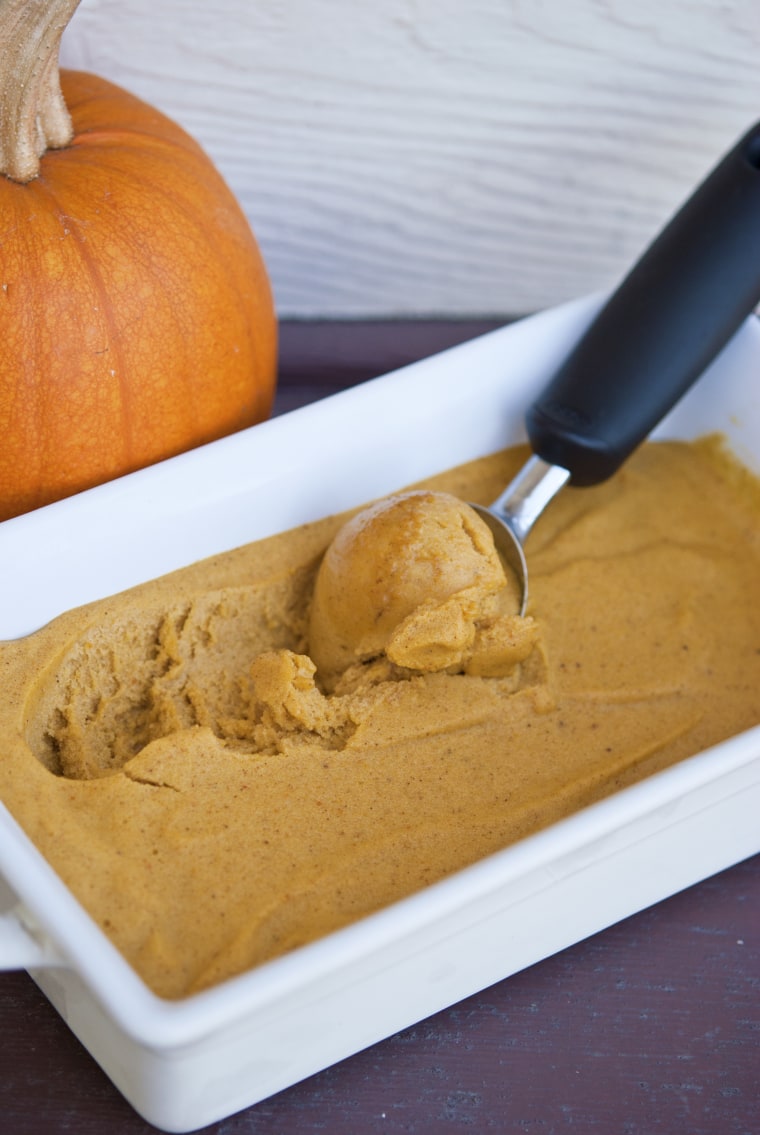 Four ingredients are all you need to make this healthy frozen dessert by The Gracious Pantry, which calls for bananas, pumpkin puree, maple syrup and pumpkin spice.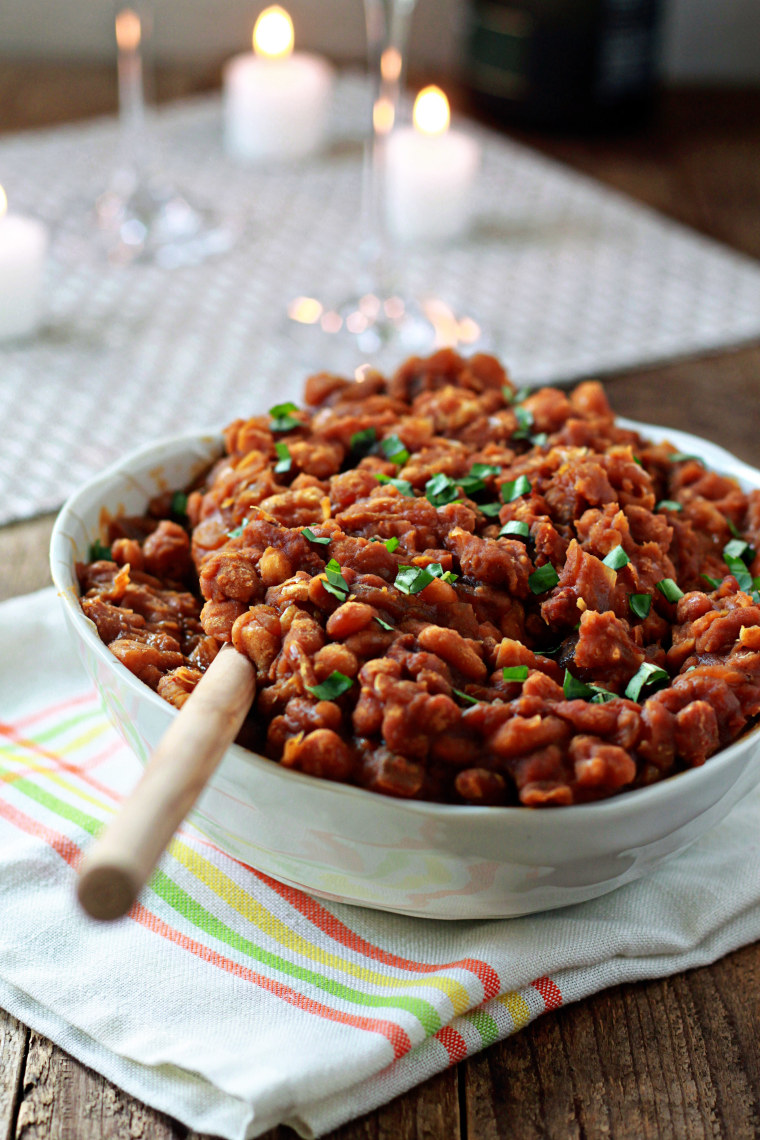 Pumpkin pie spices are the secret to this a savory-sweet vegetarian Thanksgiving side dish by Kitchen Treaty.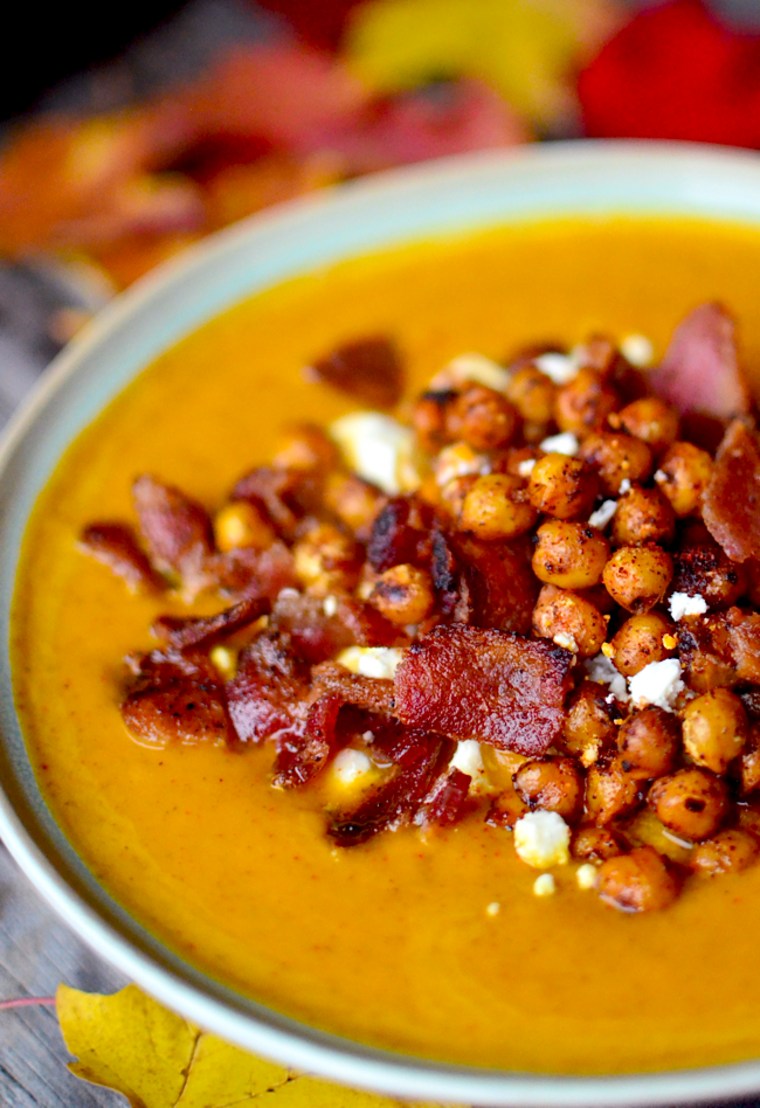 This one is for fire fiends. Laced with chili powder and cayenne, this spicy soup from Yammie's Noshery gets a double dose of heat from chickpeas fried with smoked paprika, turmeric and brown sugar.