At sunset this Sunday night, Jewish families across the world will begin to celebrate the Jewish New Year, Rosh Hashanah. In addition to the tradition of dipping apples in honey, pomegranates are always served at the Rosh Hashanah dinner table. Sometimes a host will add a little rose water or orange blossom water to the bowl of the jewel-like arils. But to really wow your high-holiday guests this year, it's time to use the fruit in a more creative way. TODAY Food has got you covered with brilliant recipe ideas for pomegranates from across the blogosphere including mains, sides and desserts that may well become new traditions at your Rosh Hashanah feast.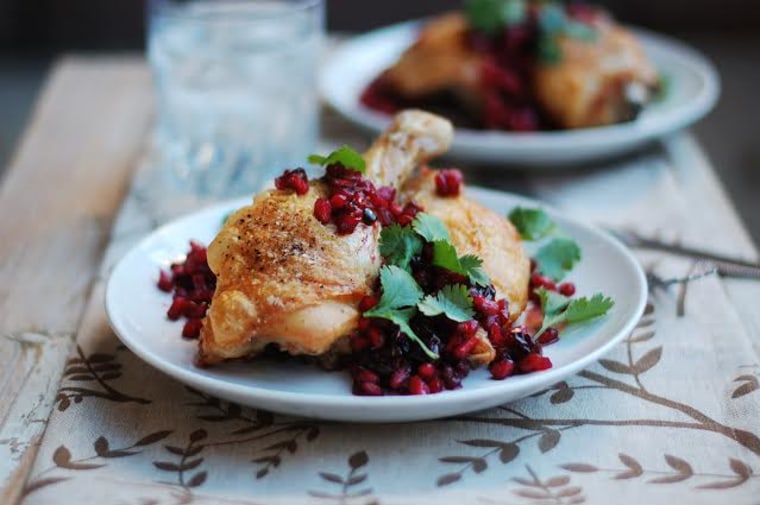 1. Roast Chicken with Pomegranate Chutney: Ready in under an hour, 10thKitchen's chunky chutney is the perfect complement to crispy skinned chicken that's spicy, savory, sweet and tangy.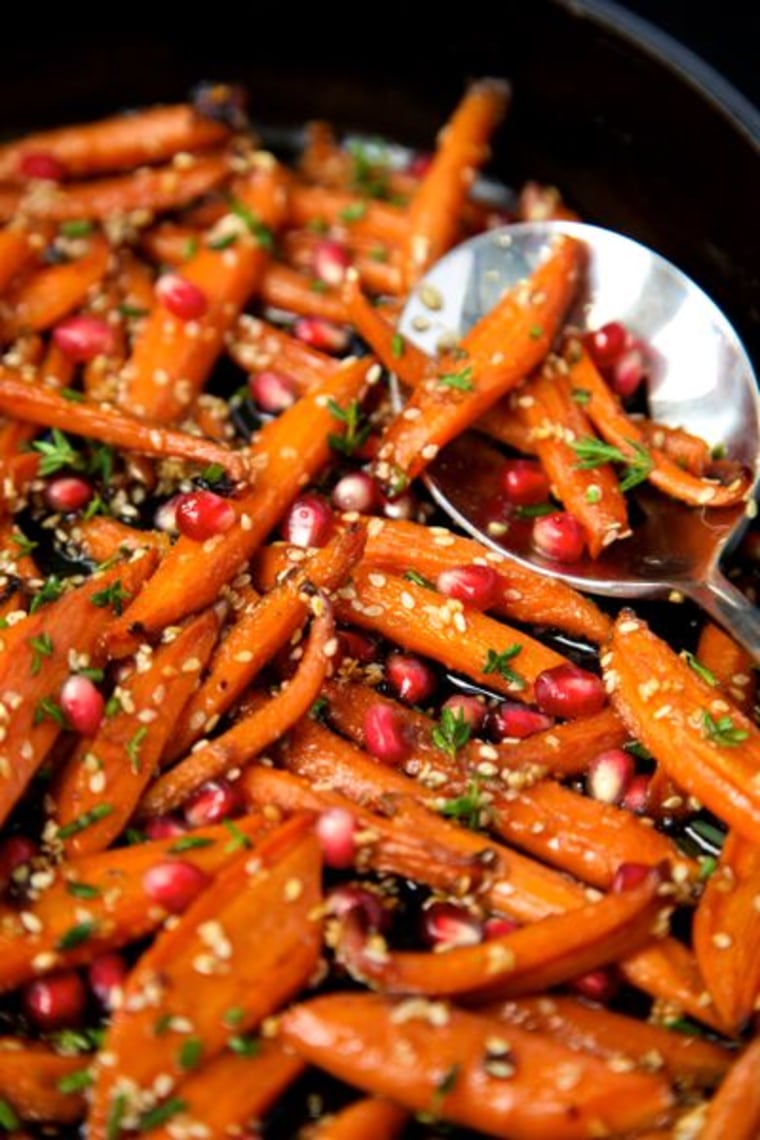 2. Honey Maple Roasted Carrots with Pomegranate: The super smart chefs over at The Café Sucre Farine elevate classic roasted carrots to dinner party status by adding juicy pomegranate arils, sesame seeds, thinly sliced fresh chives and fresh thyme leaves.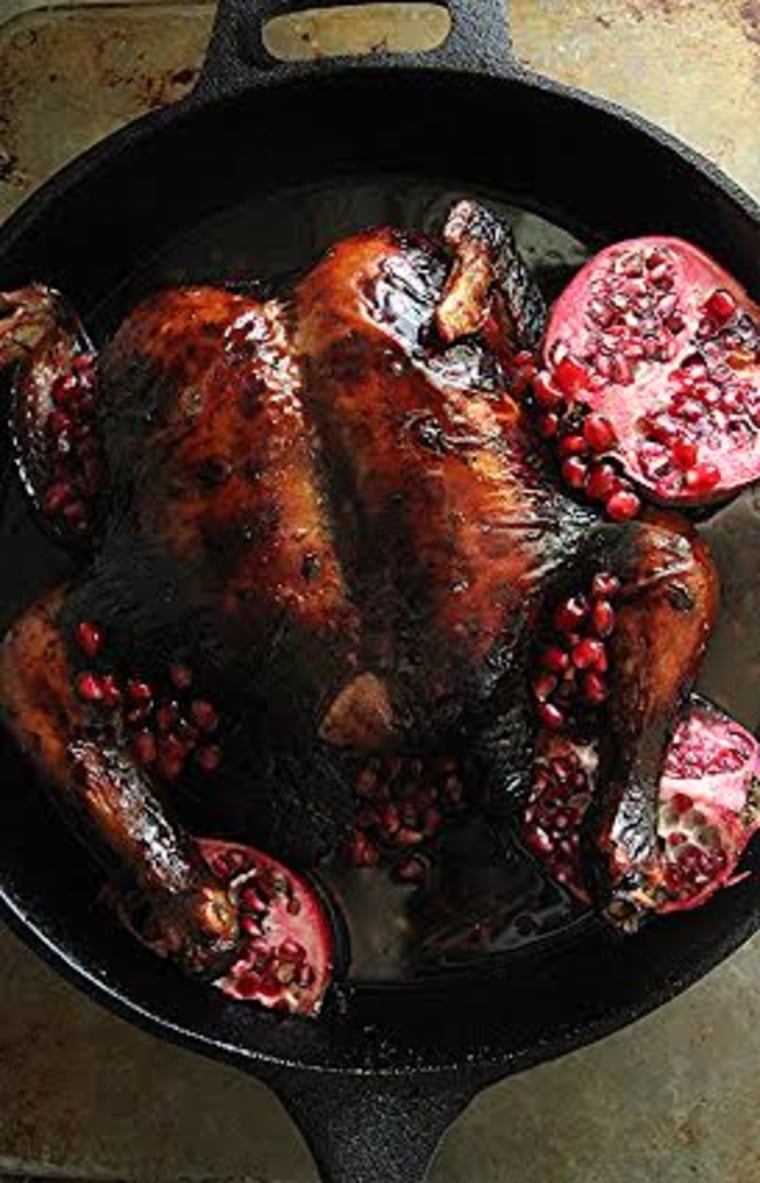 3. Pomegranate Lacquered Whole Roast Chicken: This gorgeous centerpiece bird from food blogger Heather Christo gets its burnished mahogany color from a deeply flavorful sauce that's made with white wine, pomegranate juice and melted butter (use a butter alternative if you keep kosher).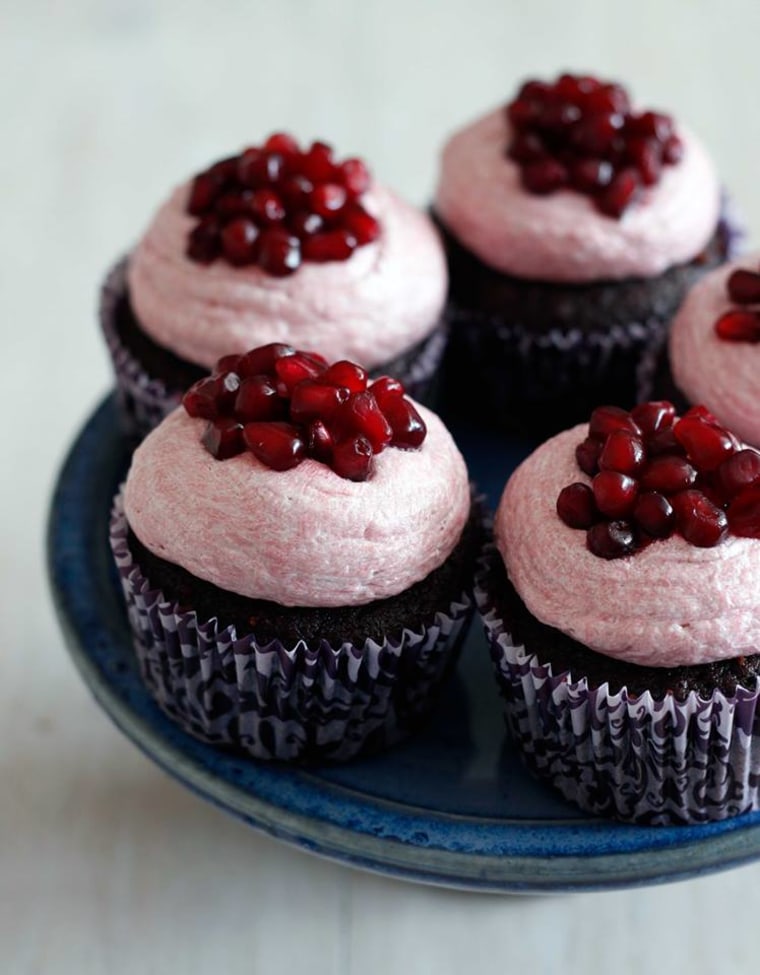 4. Chocolate Pomegranate Cupcakes: Perfect moist cupcakes are the specialty of With Love and Cupcakes and these beauties are no exception.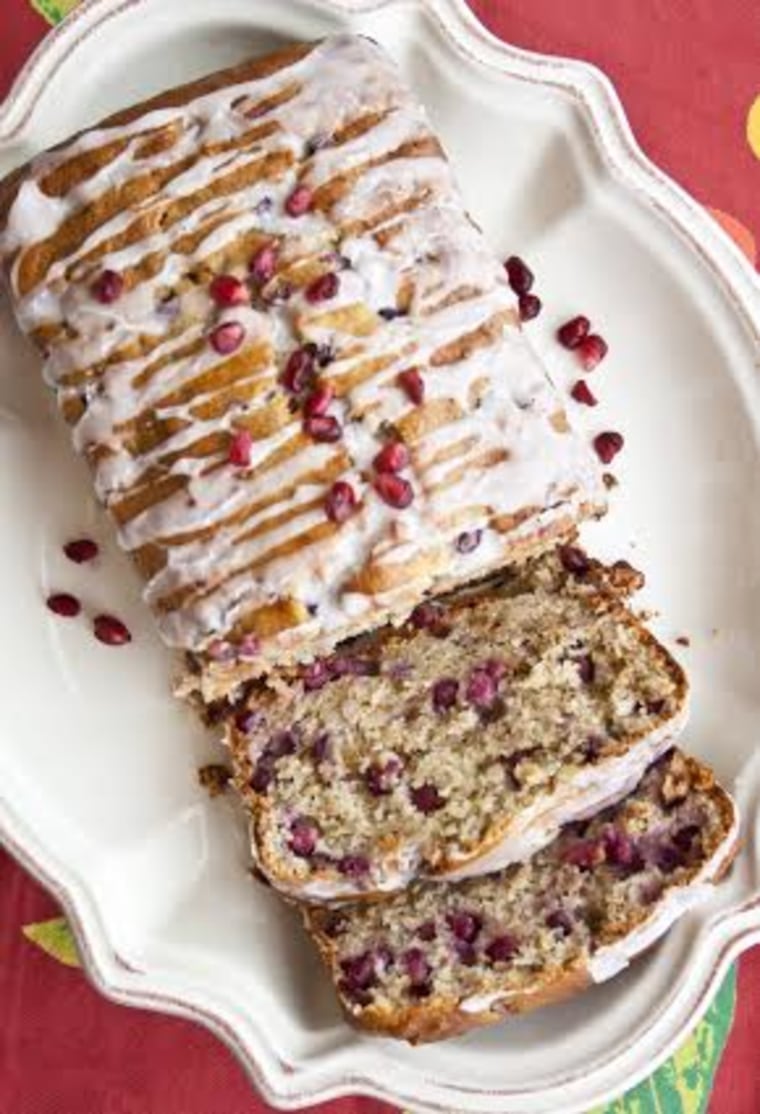 5. Pomegranate Walnut Banana Bread: Nancy Creative folds pomegranate arils into the batter to add an extra layer of crunch and sweetness to this loaf that's topped with a creamy light glaze.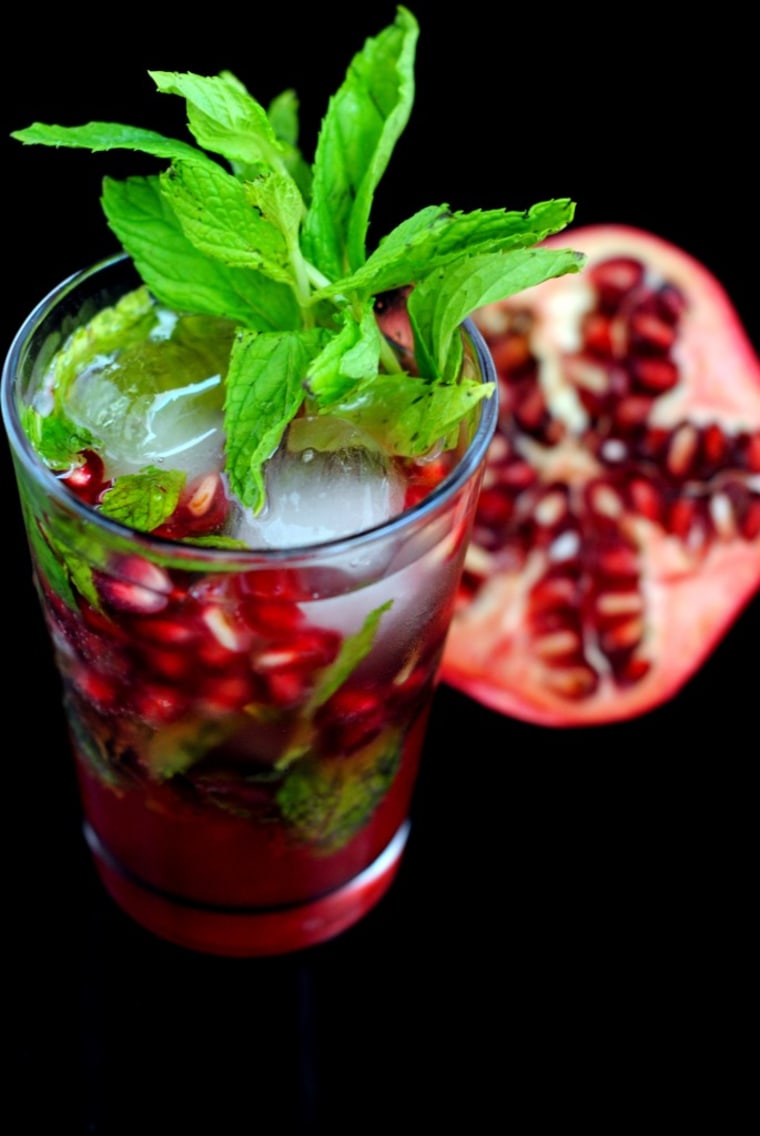 6. Pomegranate Mojito: Instead of wine, consider serving your guests a festive drink as they arrive at your home. Food blogger Katherine Martinelli uses tart pomegranate juice to add a delicious twist to the classic Cuban cocktail made with crushed mint leaves, light rum, lime juice, simple syrup and club soda.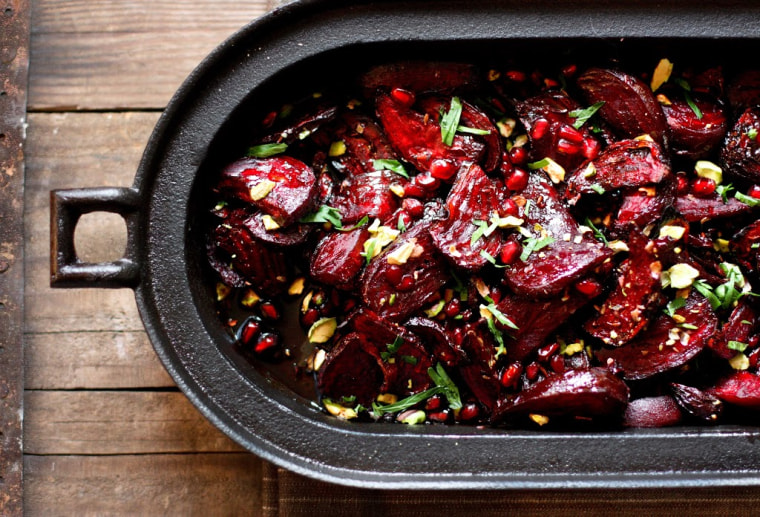 7. Moroccan Roasted Beets with Pomegranate Seeds:Feasting at Home tosses tender balsamic-glazed roasted beets with pomegranate seeds, crushed pistachios and orange zest.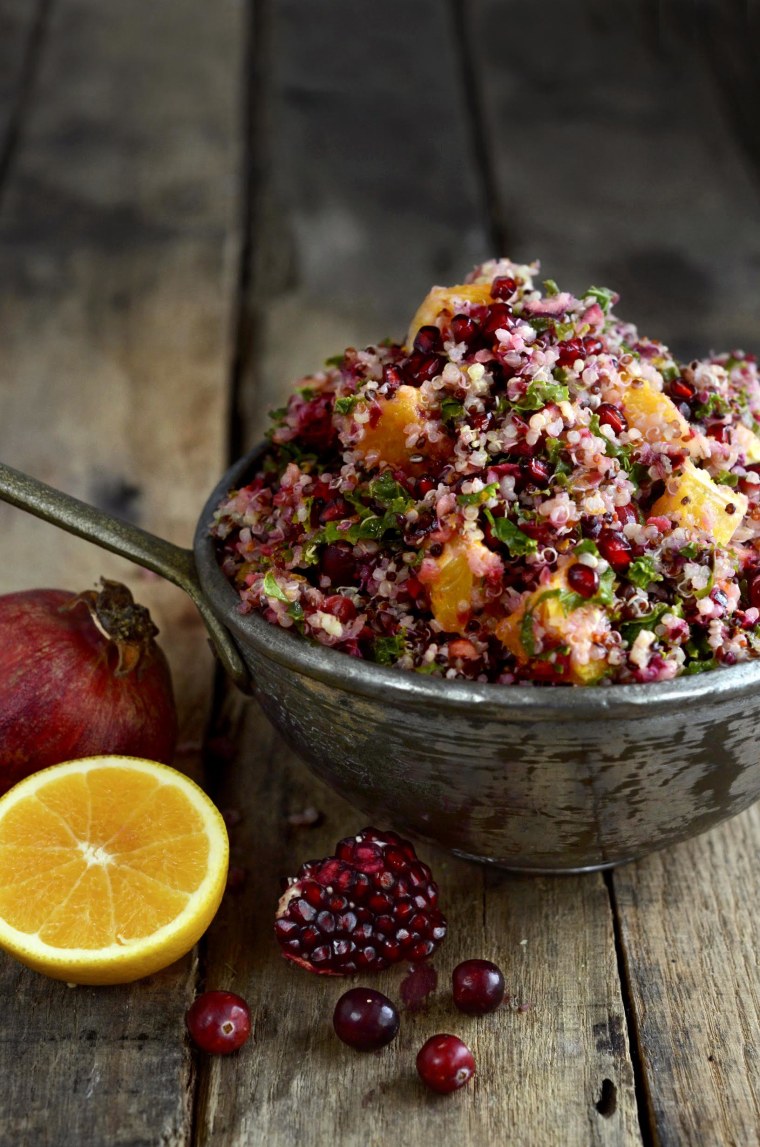 8. Cranberry Orange Quinoa Salad: Protein-packed quinoa is laced with citrus, pomegranate seeds and freshly chopped mint in Family Spice's crowd-pleasing side dish.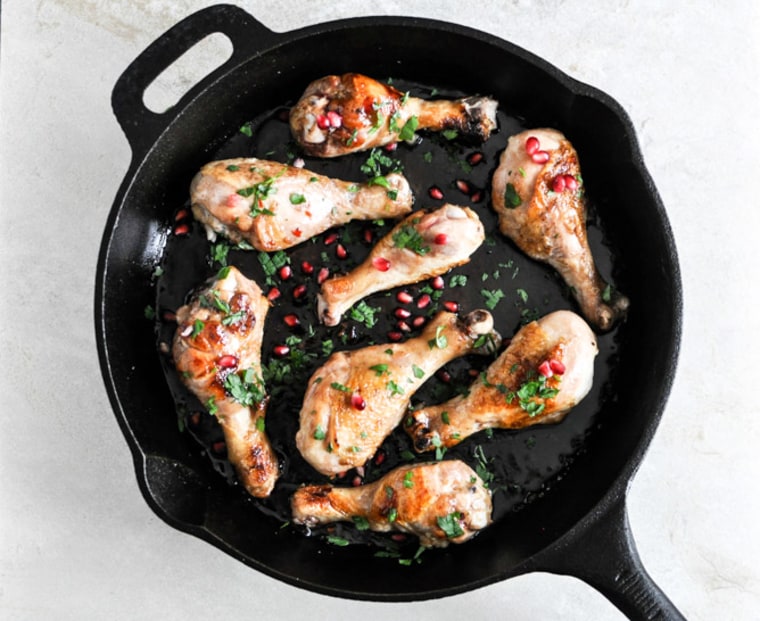 9. Sweet and Sticky Pomegranate Chicken: How Sweet It Is pan-fries chicken wings and legs, then simmers them in pomegranate juice and bakes the mixture until perfectly juicy. The finishing touch: pomegranate arils and chopped parsley.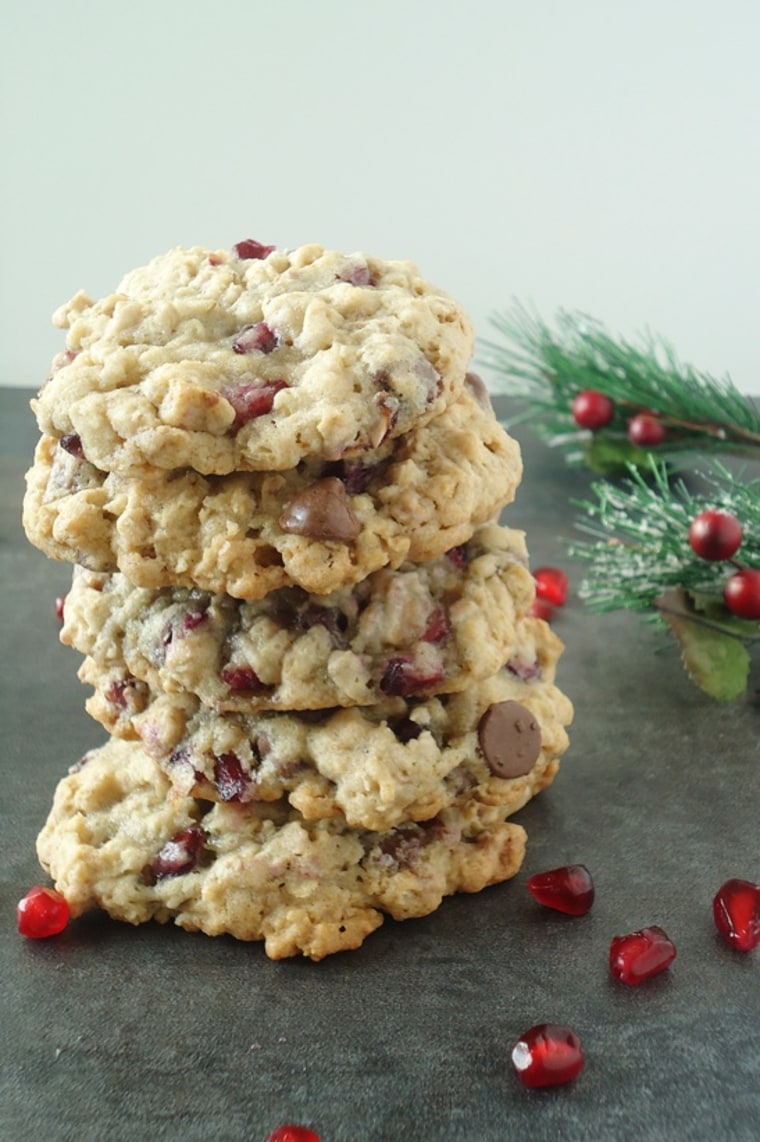 10. Vanilla Pomegranate Oatmeal Cookies: Fresh pomegranate seeds add a satisfying crunchy to these chewy and comforting cookies by Blahnik Baker.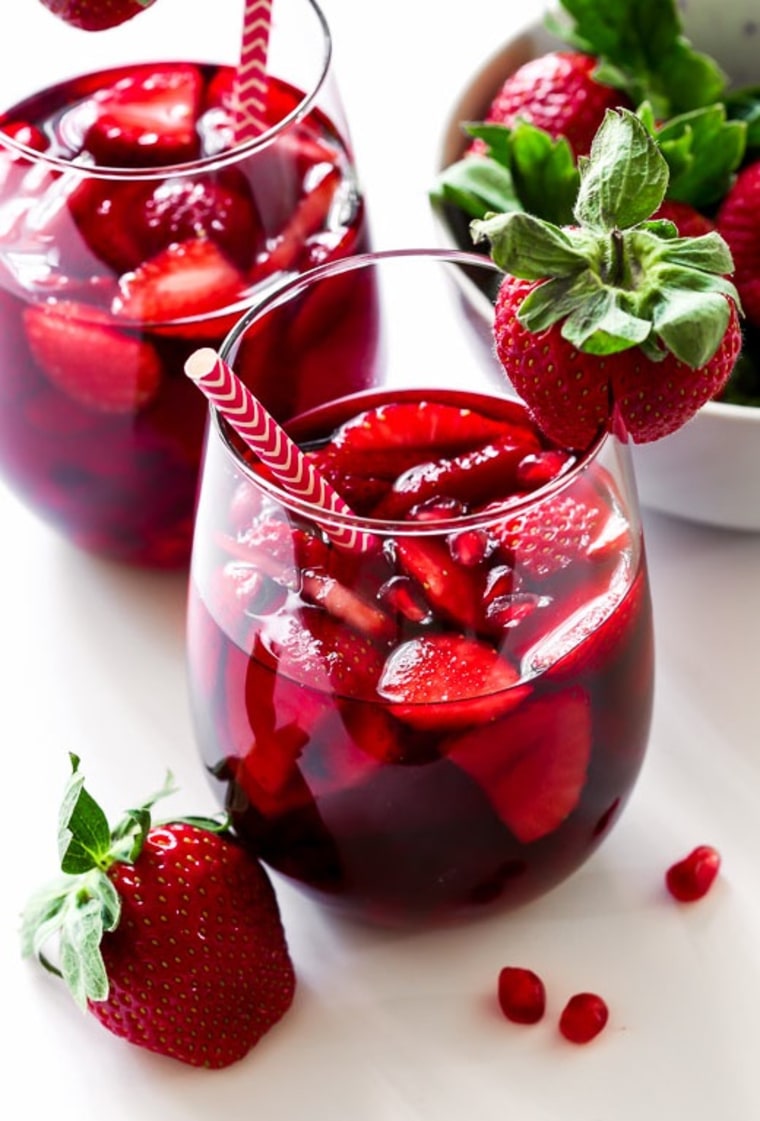 11. Strawberry Pomegranate Sangria: Instead of sugar, Sally's Baking Addiction uses strawberries to add natural sweetness to this refreshing drink that combines the fruit with red wine, pomegranate juice, club soda and fresh pomegranate arils.