What does it take to live a long, healthy life? Some people swear by eating eggs, while others love oatmeal. And many more say physical activity is key.
But for Theresa Rowley of Grand Rapids, Michigan, who turned 104 on Jan. 1, it may be all about guzzling a popular fizzy drink. WZZM says Rowley credits her long life to drinking at least one can of Diet Coke every single day.
"I drink it because I like it," the centenarian told reporter Brent Ashcroft. "I'm going shopping Wednesday, and I need more Diet Coke. I have a bag full of empty Diet Coke cans that I need to return to buy more Diet Coke."
Rowley was born in Illinois in 1914, 68 years before Diet Coke debuted, meaning she hasn't been enjoying it her whole life — but it has been a daily mainstay over the last few decades.
Like millions of Americans, Rowley may enjoy the taste and energy Diet Coke provides, but many nutritionists have warned against consuming diet sodas in excess. Studies have linked the drink with an increased risk of stroke and dementia, and others have suggested it doesn't even help us lose weight. Even flight attendants prefer we don't drink it while we're in the air!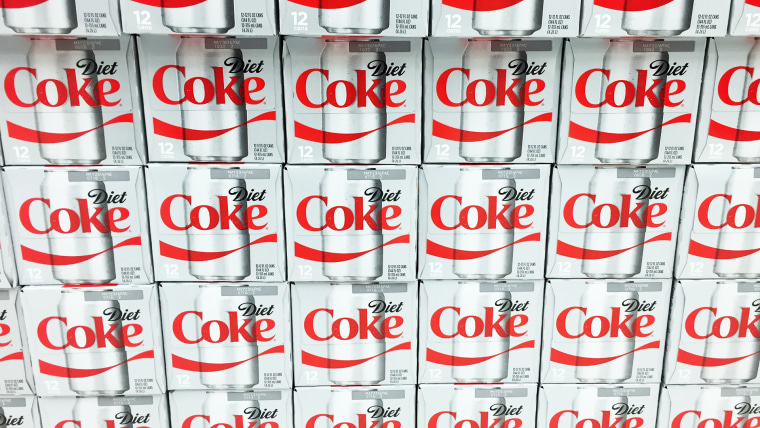 "Don't get me started on this! Another headline that acts like a magnet when the story below is a weak attraction!" Bonnie Taub-Dix, RDN, creator of BetterThanDieting.com and author of "Read It Before You Eat It - Taking You From Label to Table," told TODAY Food.
Despite its naysayers, Diet Coke is not without famous fans: President Trump reportedly drinks 12 cans each day.
"Before you run out and stock up on Diet Cokes — here's something to think about: One of something every day, especially when it's something that has zero calories, is most likely not going to influence your longevity one way or another," said Taub-Dix. "Diet Coke has no value, except for providing some hydration ... but otherwise adds nothing to your state of health."
The nutritionist added that "Perhaps the caffeine gave her [Rowley] a little boost but that wouldn't necessarily add years to her life."
Chances are, there are other factors involved. "What I'd like to know is what was her HDL level? HDL, the number that represents good cholesterol in the body, has been shown to be a marker for longevity," said Taub-Dix. "In past studies, people with HDLs over 100 mg/dL, in spite of diets and lifestyle habits that were far from great, were shown to live to be centenarians."
What Rowley eats, and how much, likely also plays a big factor in her overall wellbeing. Genetics may also play a role: Rowley says her father lived to 102. And, of course, lifestyle choices do matter.
"What about exercise — did she walk everywhere instead of driving?" said Taub-Dix. "If you want to live more than 100 years — it'll take more than a Diet Coke a day!"