When you're short on time, a store-bought rotisserie chicken is a cook's best friend: Just shred or cube the meat and transform it into an endless variety of inventive dishes. Here are 10 fantastic ways to use rotisserie chicken, including an easy pot pie, a bold Southwestern chili and an Asian-inspired noodle salad.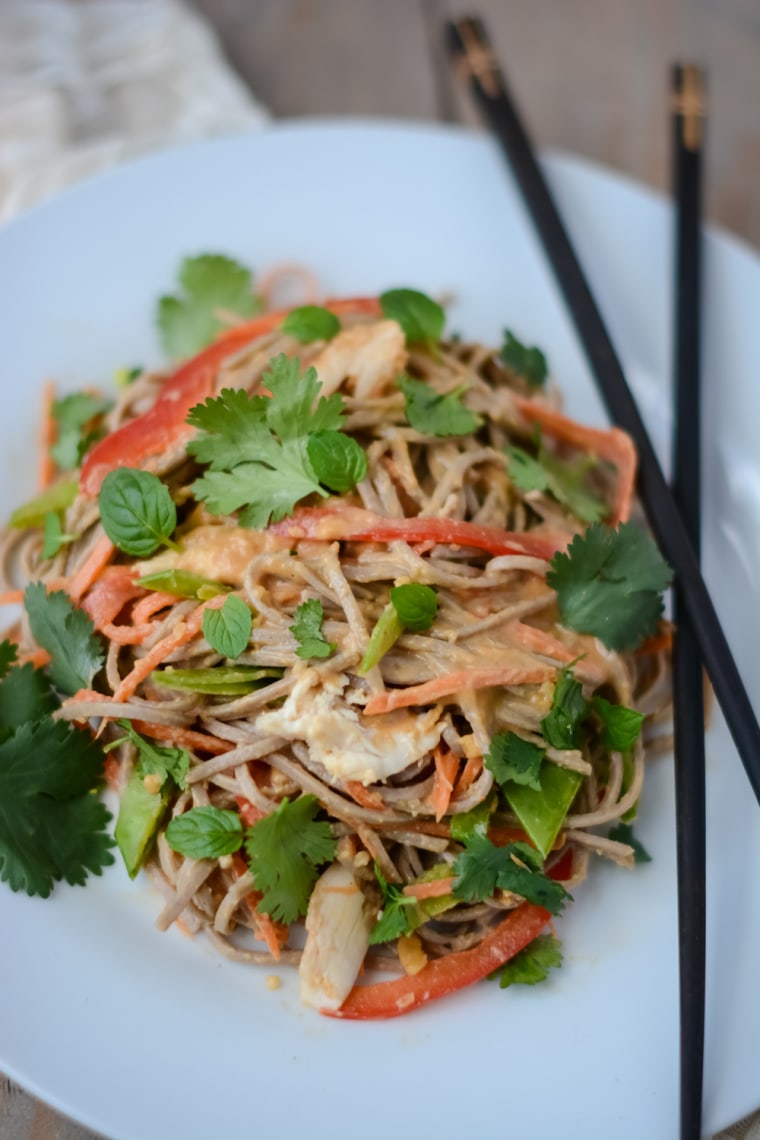 This veggie-filled dish from Scaling Back Blog is a snap to throw together. It's nearly no-cook, too — just boil the noodles, then toss with the peanut sauce (whipped up in your blender), vegetables, herbs and chicken.
RELATED: Dinner, solved! 30 days of easy dinner recipes for the whole family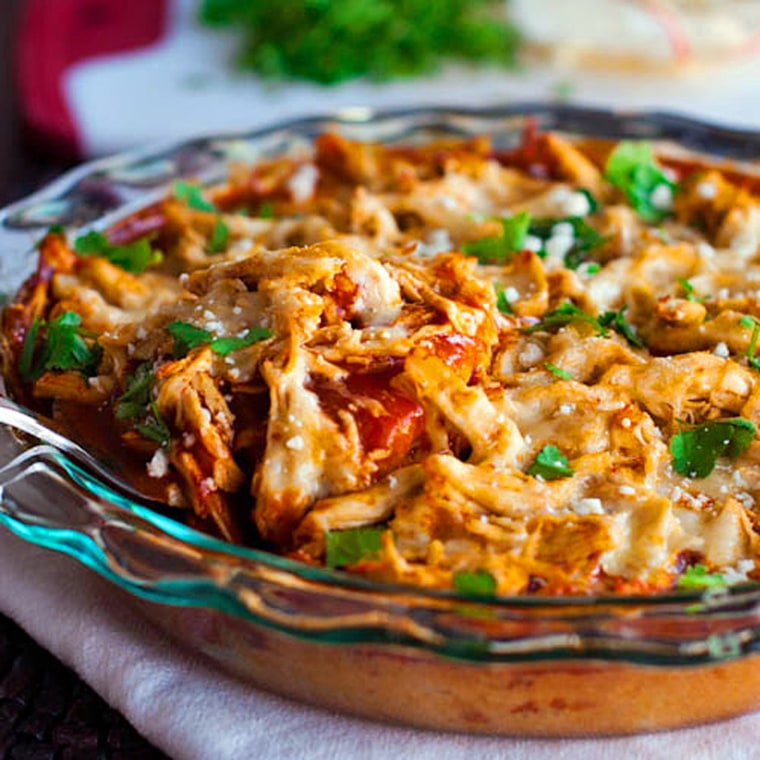 Whether it's savory or sweet, who can resist a pie straight from the oven? Pinch of Yum starts by baking the green chile-cornbread base in a pie plate, then tops it with enchilada sauce, shredded cooked chicken and cheese and bakes it again until the cheese melts into gooey deliciousness.
RELATED: Use rotisserie chicken in this easy recipe for pasta with kale pesto from Giada De Laurentiis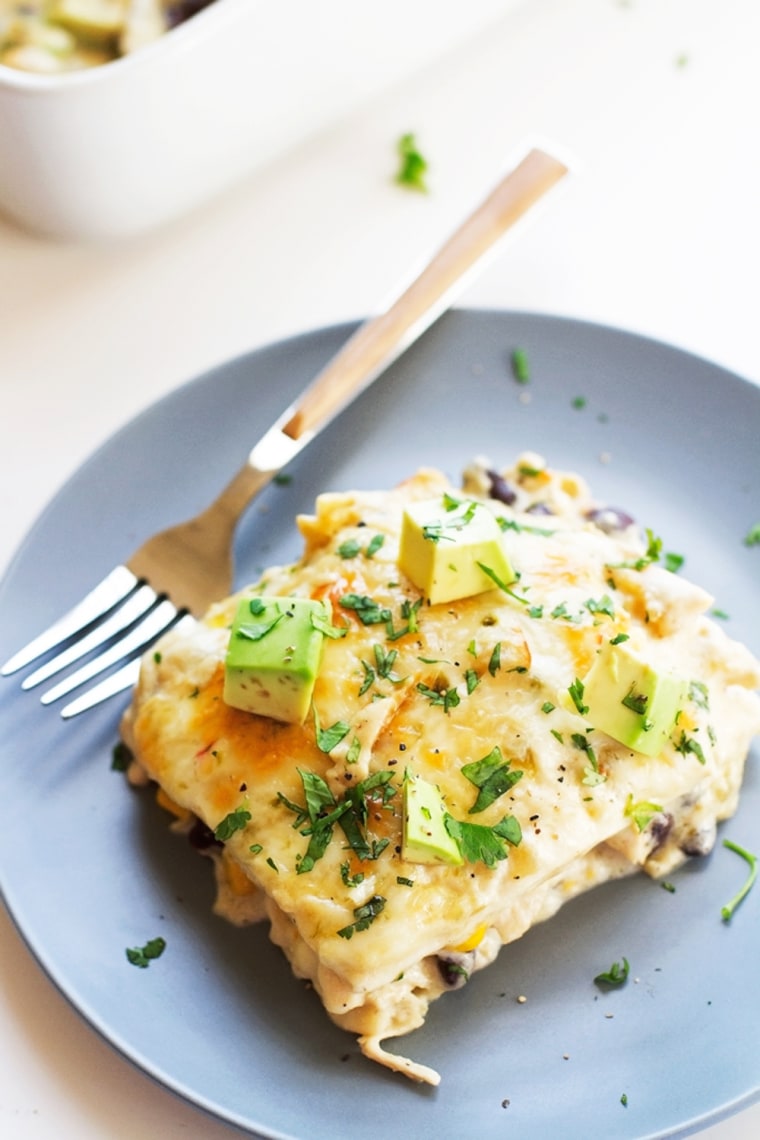 Instead of individually filling and rolling each tortilla to make traditional enchiladas, Little Spice Jar uses a smart shortcut: She cuts the tortillas into strips and creates layers of ingredients in a casserole dish, lasagna-style. Bake it in the oven until it's browned and bubbling, and you're ready for dinner.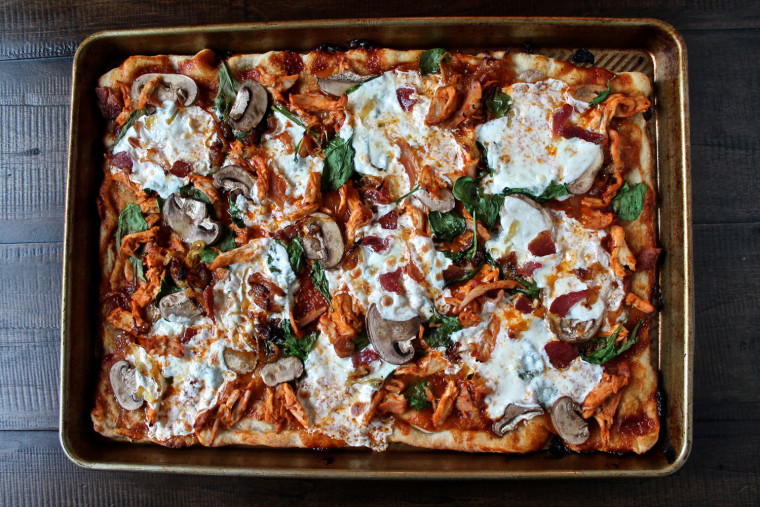 To balance the spicy richness of the sauce, The Kittchen loads up this pizza with fresh mozzarella, sweet caramelized onions, sliced mushrooms, spinach and chicken, of course. Use kitchen shears to cut up the pizza to make serving easy.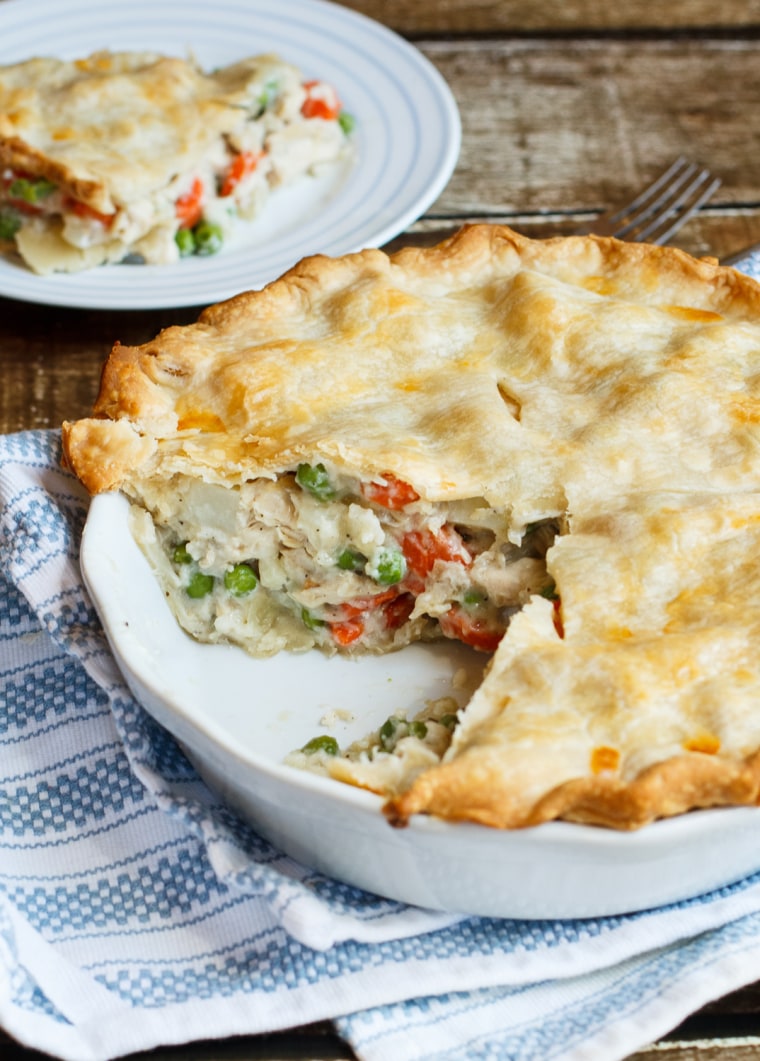 Homemade chicken pot pie sounds time-consuming, but Spicy Southern Kitchen speeds things up with refrigerated pie crusts and rotisserie chicken. The end result is the same — flaky pastry, creamy sauce and tender meat and vegetables.
RELATED: 5 amazing sandwiches you can make with supermarket deli counter finds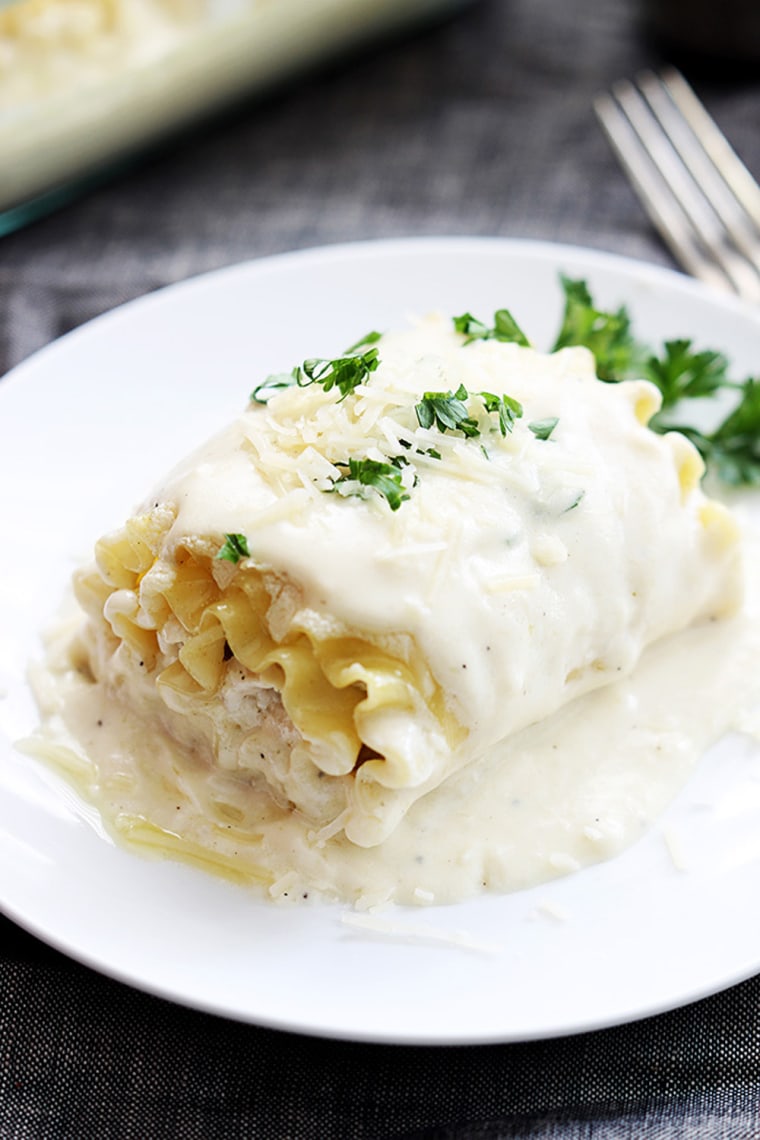 Filled with chicken, cream cheese, mozzarella, Parmesan and seasonings, each of these rollups is like an individually portioned white lasagna. Le Creme De La Crumb skips the traditional red sauce and opts for alfredo sauce instead.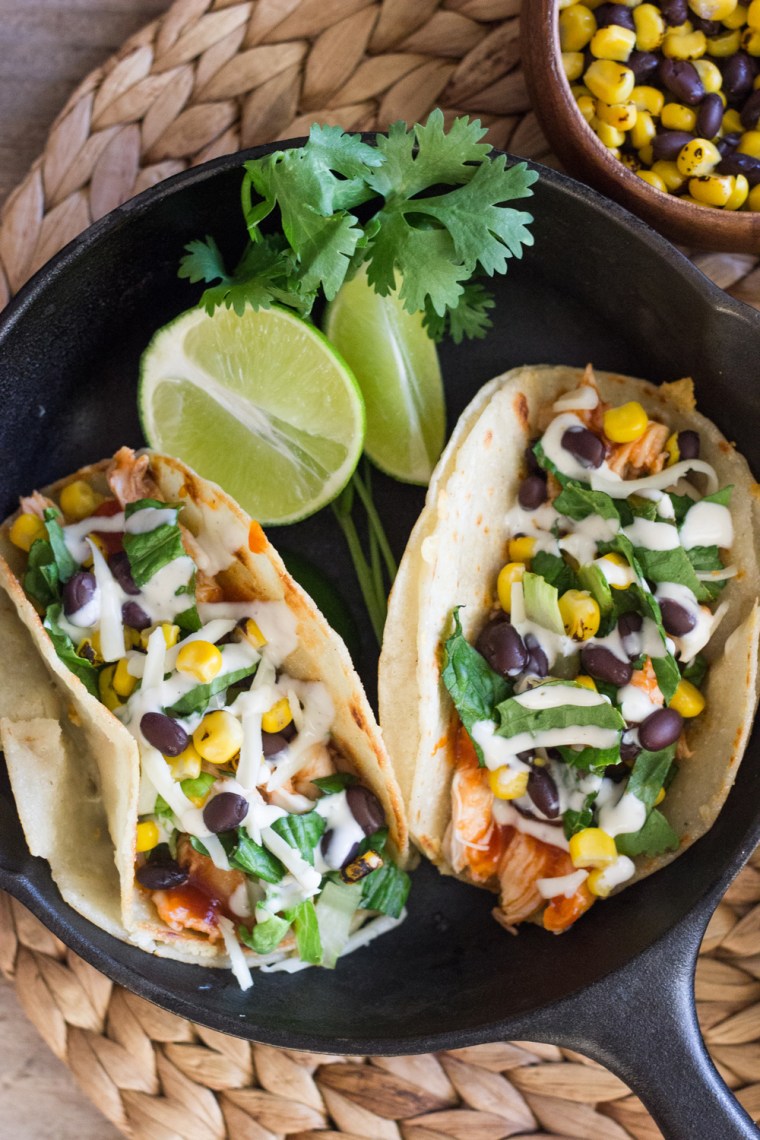 Do your corn tortillas often rip or fall apart once they're filled with ingredients? Lovely Little Kitchen has a great trick to keep them intact: She stacks two tortillas with a little cheese in between and fries briefly in a skillet to crisp them up a bit, like a quesadilla. Then she stuffs them with shredded rotisserie chicken, barbecue sauce, black beans, corn and other ingredients.
RELATED: Use rotisserie chicken in this Southwestern egg rolls recipe inspired by a Chili's fave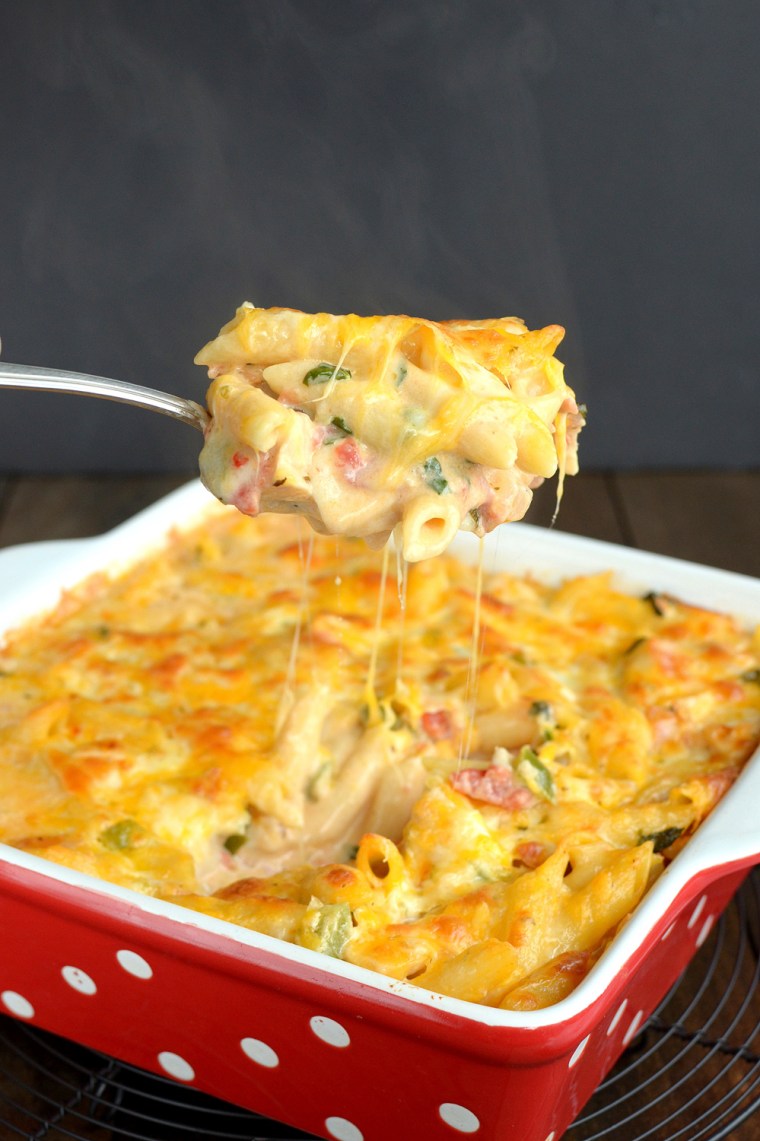 Melted pepper jack cheese, ranch dressing and evaporated milk create a rich, slightly spicy sauce for the pasta and chicken in this recipe. You can make this dish entirely on the stovetop for the fastest results, but Inside Bru Crew Life recommends baking and then broiling in the oven to create a browned, slightly crispy top.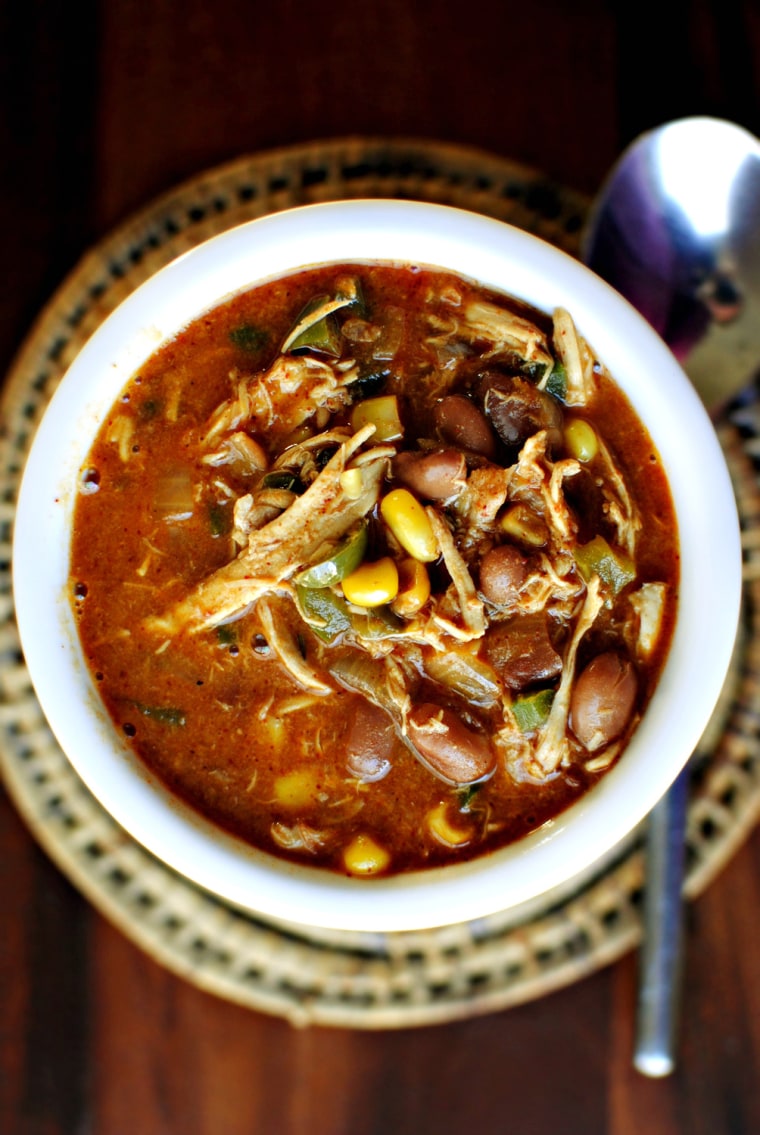 This slow-simmered chili from Simply Scratch is bursting with flavor, thanks to ancho chili powder, cumin, jalapenos, corn and pinto beans. Serve garnished with a big dollop of sour cream and crushed tortilla chips.
RELATED: Turn a rotisserie chicken into crunchy Chinese chicken salad with sesame dressing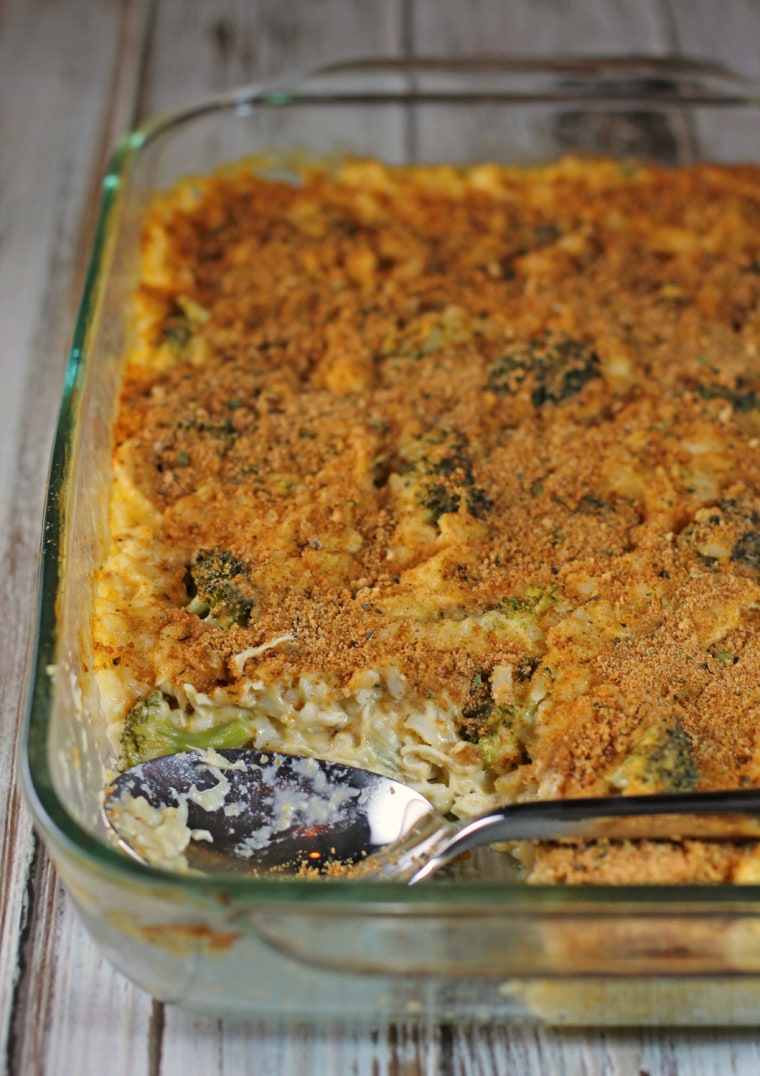 Craving comfort food but trying to eat right? This decadent casserole looks like it's loaded with calories, but Emily Bites lightens things up with skim milk and reduced fat cheddar cheese. Brown rice, fresh broccoli and lean chicken make this dish an even healthier option.
Maggie Shi is a writer and editor who lives in New York City. She has written for RealSimple.com, iVillage, FoodNetwork.com and Epicurious. Find her on Twitter and Instagram @maggshi.
This article was originally published on September 8, 2015.