/ Source: TODAY Contributor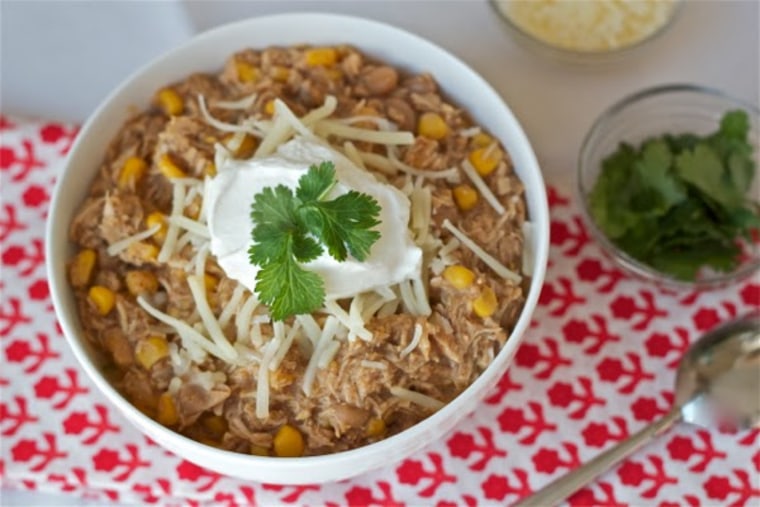 There's nothing like walking through the door on a freezing night and catching a whiff of a fragrant chili—piping-hot and ready to be ladled into a big bowl. So what better way to greet guests at a winter dinner party? These 10 chili variations are the season's most perfect slow-cooker meals.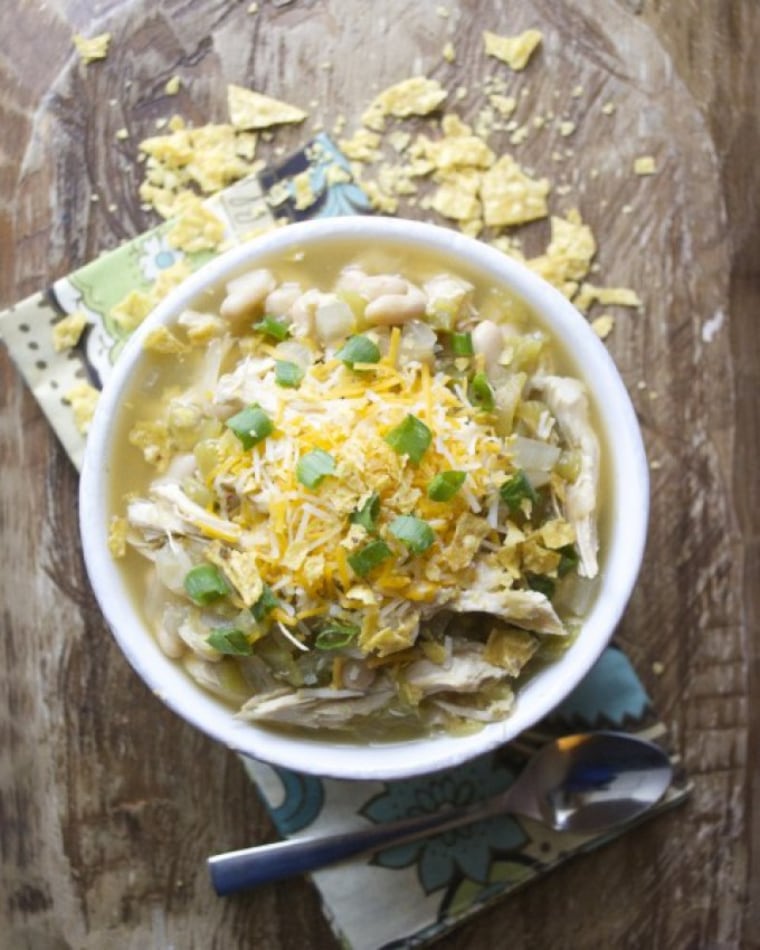 Slow-Cooker White Bean Chicken Chili Verde
This hearty bowl gets a kick of spice from chopped jalapenos and salsa verde. Finish it off with your favorite taco bar fixins or a side of cornbread.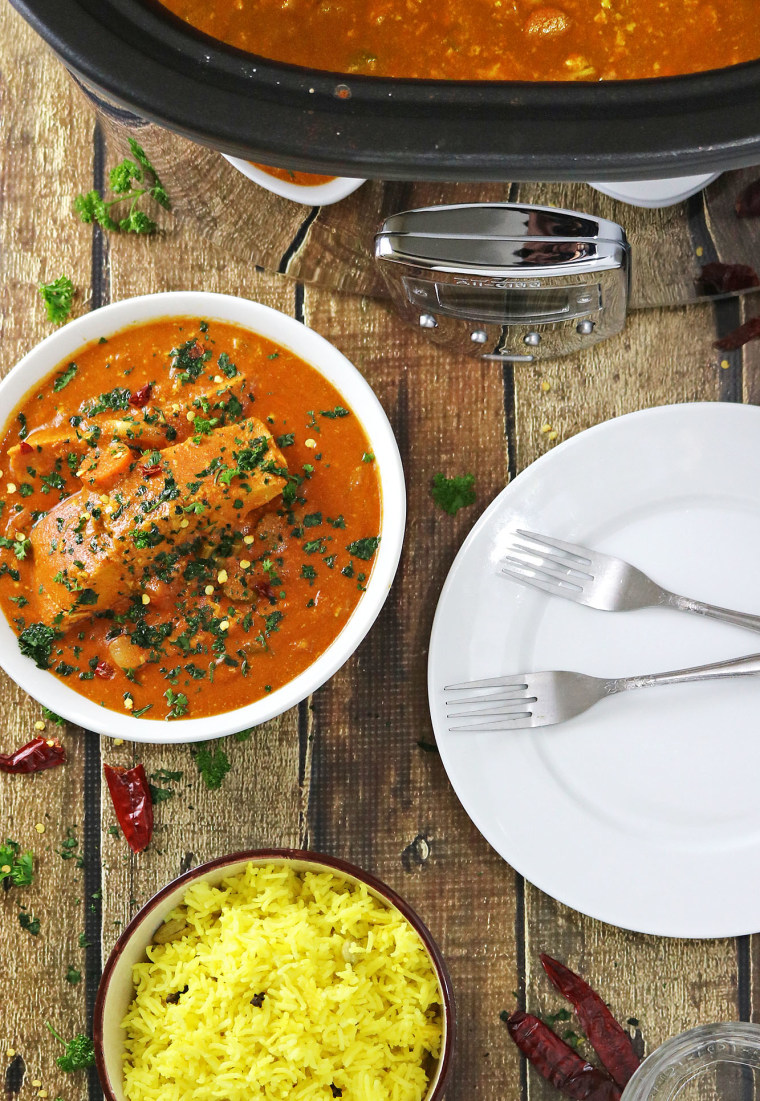 Coconut milk and spices like cumin, coriander and smoked paprika boost the fragrant flavors of this creamy, luscious fish curry.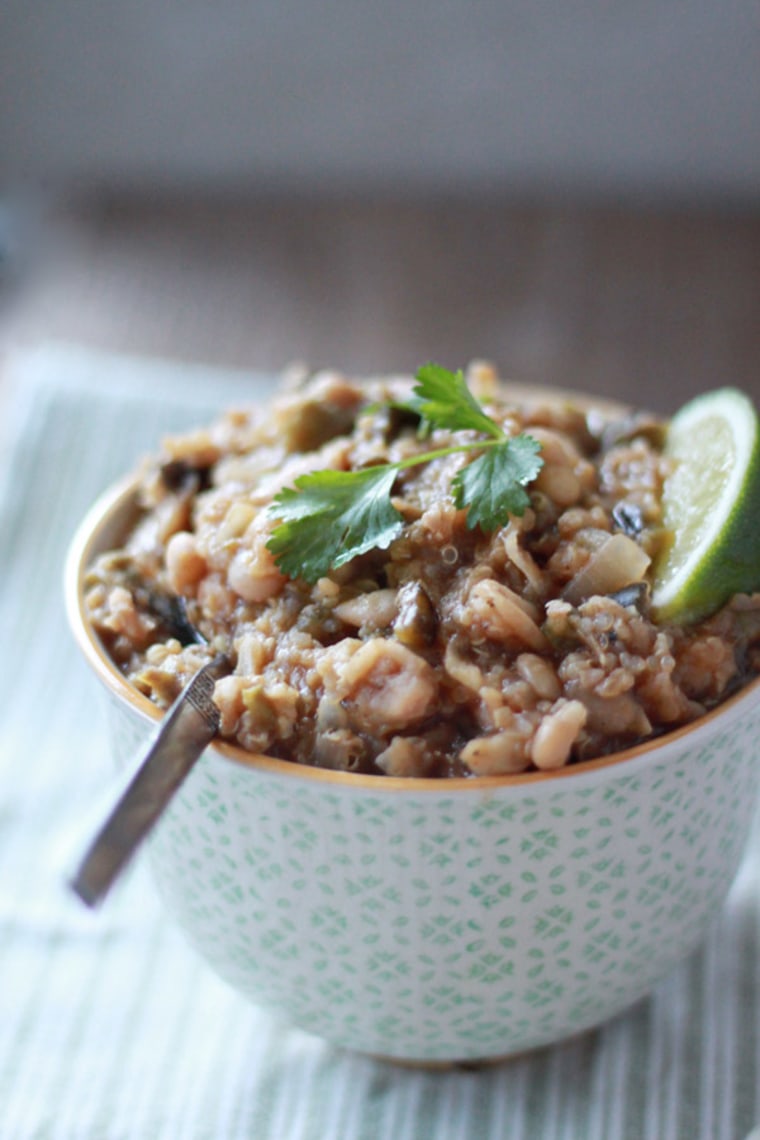 Slow-Cooker Quinoa White Chili with Roasted Poblanos
Jammed with vegetables, quinoa and earthy beans, this good-for-you chili is the ultimate comfort food.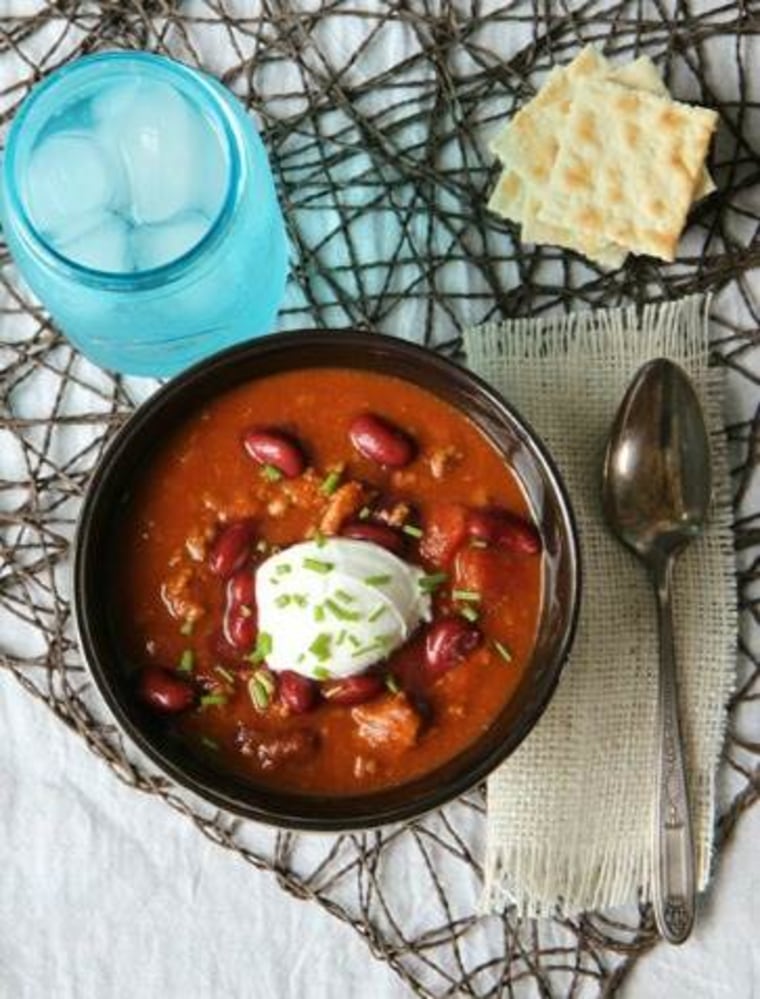 As Amy of Mom Advice explains: "When you lean in to smell the chili in your slow cooker, it will smell like pumpkin pie, but you will see chili in there and get super confused." Pumpkin pie and chili? Sounds like a winning combination to us.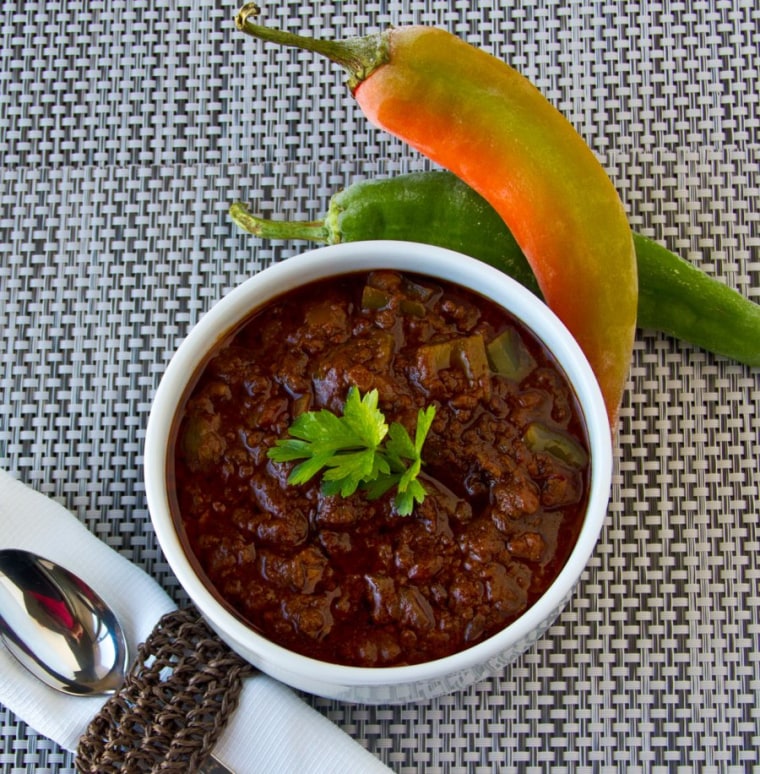 So many crazy things happening in this chili! Bacon + ground beef + cacao powder + smoked paprika are just a few of the flavor contenders.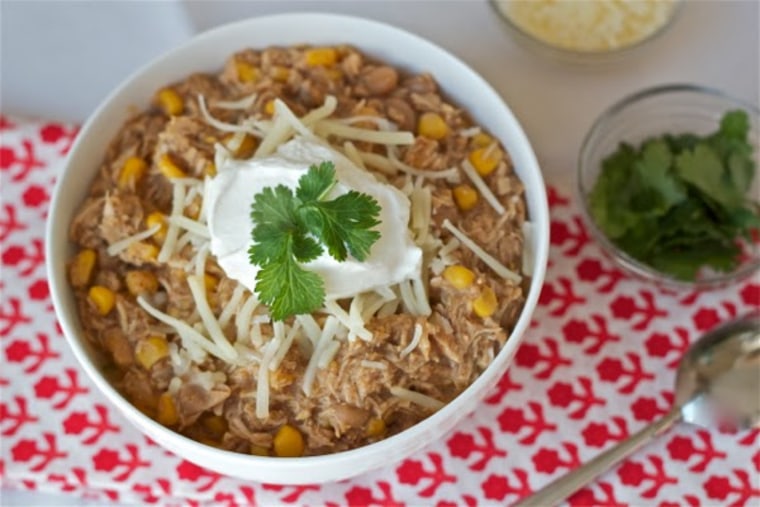 Slow-Cooker White Bean Chili with Chicken and Corn
This one doesn't look like chili at first glance, but just take a bite: White beans, tender chicken, corn, cayenne, green chilis and chili powder come together in a smart, easy chili recipe your friends will be shaking you down for afterwards.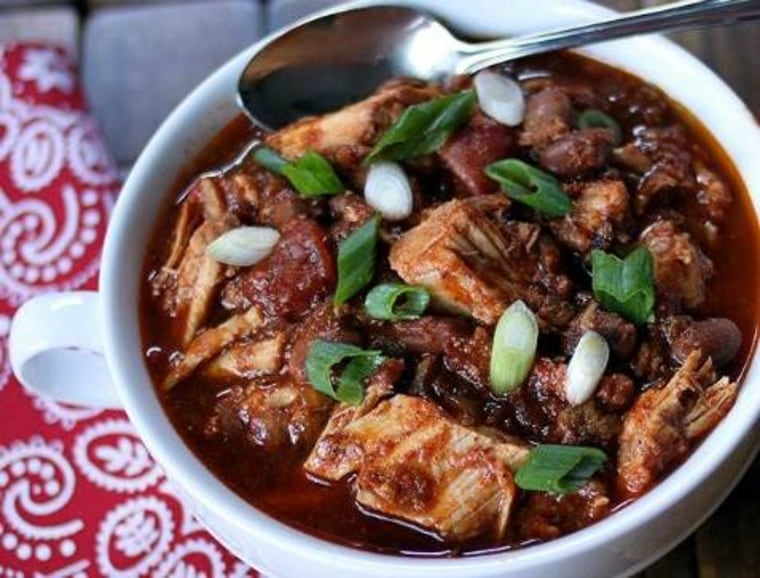 This protein-packed chili would be perfect by itself or as a topping on the best baked potato ever.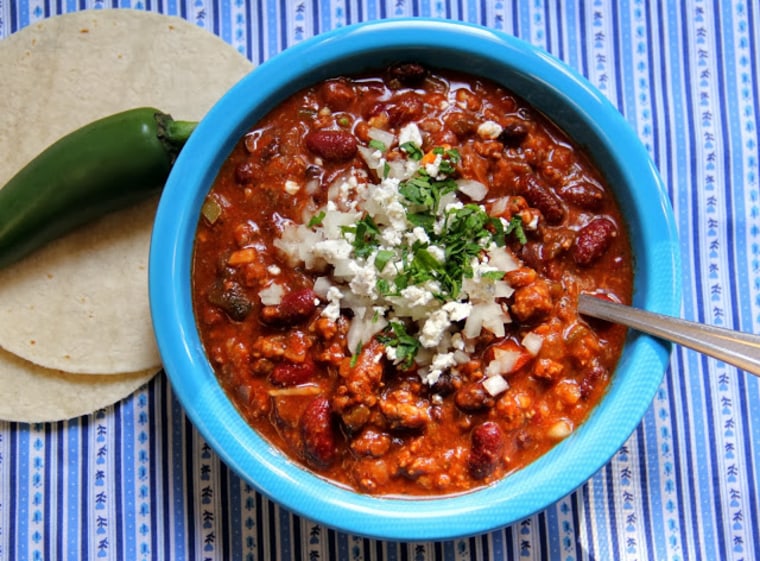 Slow-Cooker Roasted Poblano Pepper Chili
Here's a chili that's definitely not for the spicy-food-phobic: It packs a fierce combination of poblano chilies, jalapeños, chili powder, ground chipotle, and cayenne pepper.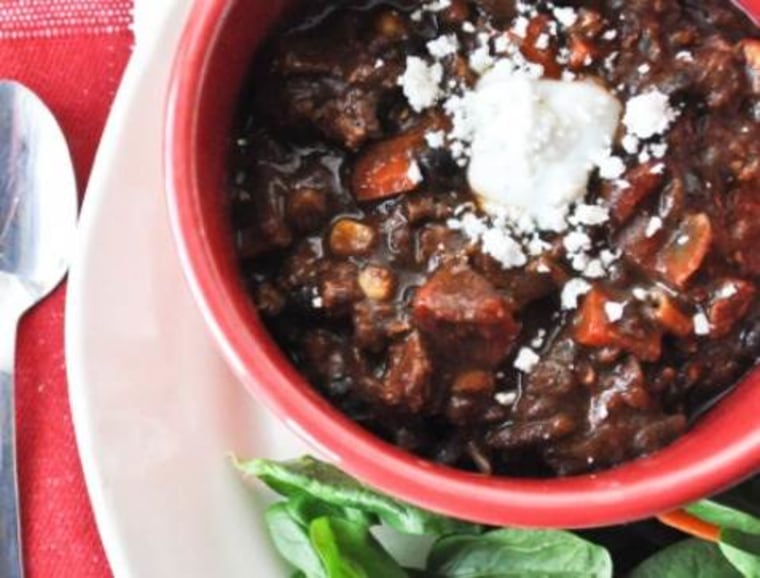 The prep time for this chili is extra-quick: Just chop an onion and a couple of carrots, cook the turkey for a few minutes, then throw everything in the slow cooker.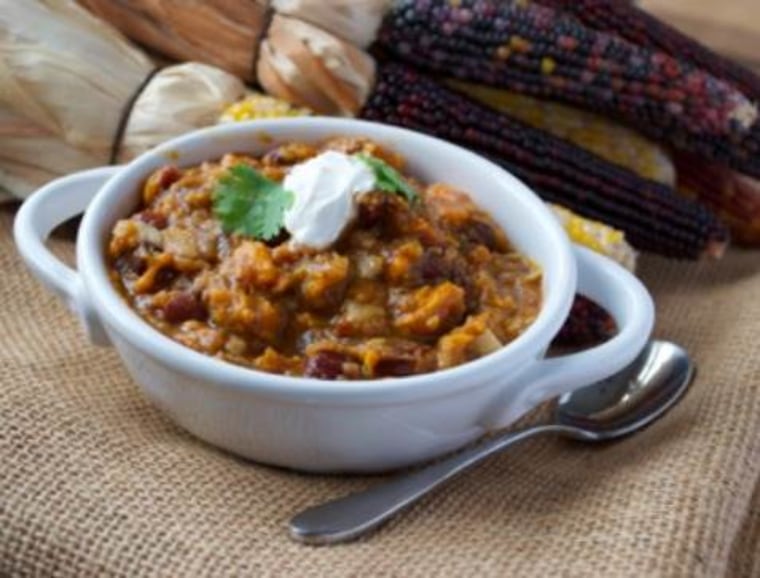 Slow-Cooker Bean and Sweet Potato Chili
Sweet potatoes give fabulous texture and flavor to this bean-centric chili. If you're vegan and/or gluten-free, this is an excellent option for you.