You might already know about Olympic gold medalist Chloe Kim's love of pizza as training fuel and her habit of nervous-eating churros, but did you know that she's also an avid baker?
The 17-year-old told TODAY Food that she recently learned how to make lemon bars — a new personal favorite, alongside pinwheel cookies.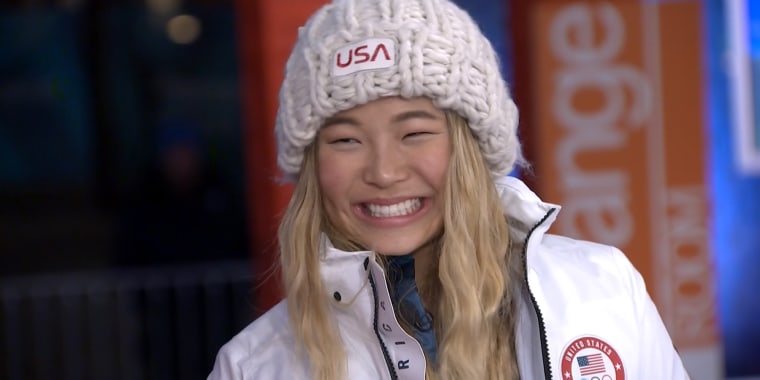 As for the churro obsession, she indulged her now-famous love for the sweet treat with a churro ice cream sandwich following her win in the women's Olympic snowboarding half-pipe competition. The special sandwich was a surprise from chef David Chang, who is taking a break from running his Momofuku food empire to be a special correspondent for NBC during the Olympic games. "It [the churro dessert] was really bomb," she told TODAY Food.
But why churros?
"I was just kind of craving churros because it's been at least a year since I've had one," she said of her choice to buy two before the big competition.
Girl, we feel you.
"There was this place we'd always walk by to go get food, like a churro stand, and I was like, 'Aww man I need to bring my wallet.' It was like that for four days and then I finally brought my wallet."
Kim has an eclectic palate, for sure — the foodie loves everything from Chipotle to the Pink Flamingo smoothie (with pitaya, strawberry, pineapple, agave nectar and coconut water) at the Colorado juice bar Nekter. As for her favorite restaurant? Sugarfish, a popular sushi spot based in Los Angeles. That, my friends, is just how she rolls...
While Kim seems to be able to eat just about anything before she competes, there's one food she truly loves that she says will never be on her pre-competition menu: calamari. Otherwise, it seems there's nothing too adventurous for Kim — in sports or in food.