Zach Galifianakis' character, Alan, is always doing the unexpected in the "Hangover" movies -- and the actor is apparently the same way in real life.
Galifianakis has helped an 87-year-old Los Angeles woman climb out of homelessness, finding her an apartment and paying her rent, and he has escorted her to premieres of his films, the New York Daily News reports.
The actor met Elizabeth "Mimi" Haist in 1994 when he visited the Fox Laundry laundromat in Santa Monica, Calif., where she volunteered, subsisting on tips from customers, the Daily News reports.
Just two years ago, he learned Haist was homeless and had been staying with various friends. Galifianakis arranged a small apartment for her, paying her rent, and introduced her to actress Renee Zellweger, who furnished the apartment, according to the newspaper.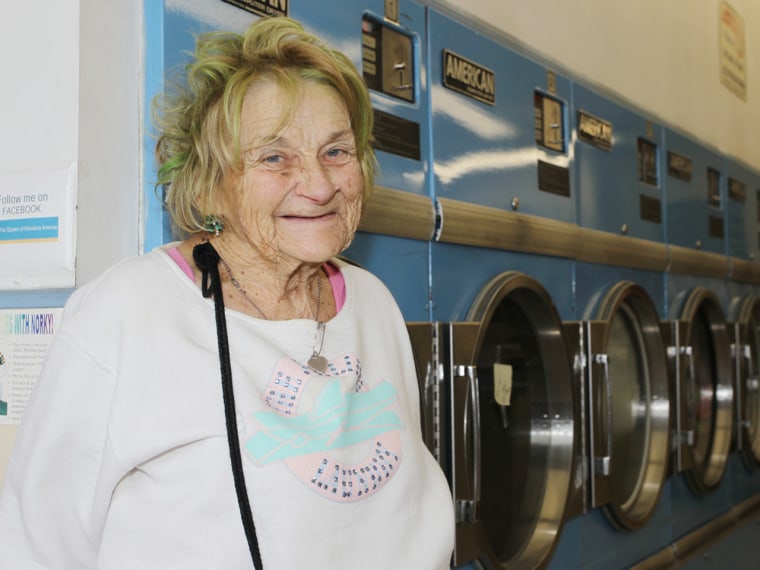 In a 2010 interview conducted in the laundromat, Haist told Richard Stearns from Partners Trust Real Estate Brokerage that she had "no family left."
Before Monday night's Los Angeles premiere of the actor's new movie, "The Hangover Part III," the Daily News reported that Galifianakis would be escorting Haist to the event. "I'm looking forward to it," Haist told the Daily News. "I like the excitement of it."
Although Galifianakis was very visible at the event on Monday, there was no confirmation that Haist went as his guest. The premiere itself was overshadowed by the shocking news out of Oklahoma, where a devastating tornado hit Monday.
"Just like with any disasters, you feel silly doing a red carpet thing,"Galifianakis told USA Today.

The actor noted that celebrity hoopla always seemed strange to him, but especially in the storm's wake. "All of this is very bizarre to me and silly," he told USA Today. "The worship of celebrity culture is bad for our culture, to be honest. ... But as far as Oklahoma, obviously, you just hope and pray that things will turn up."
Rock Center: Zach Galifianakis talks to Brian Williams about 'Hangover' films
The actor delighted fans by signing autographs and at one point, climbing into the trunk of a car as if he was going to ride home there before jumping out to ride in the car's back seat.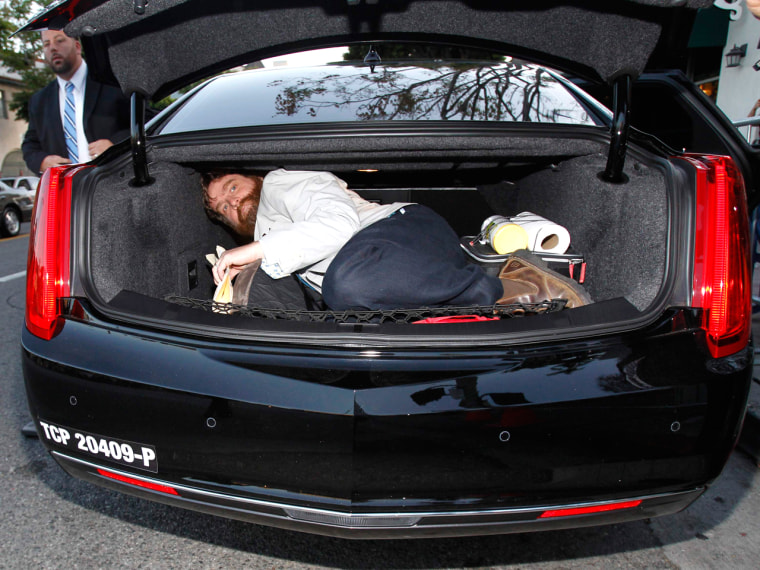 Galifianakis' character plays a major role in the final film of the "Hangover" trilogy, which opens May 23.

"If you talk to people who love these movies, they'll often say they wish they had a friend like Alan, and that's largely attributable to Zach," director Todd Phillips told the Philippine Star. "He has such sweetness behind his eyes, that he can say and do most anything and you'll think, 'Oh, he didn't mean it like that.' So he gets away with all sorts of things."