Zach Galifianakis is ridding himself of more than a hangover as his popular film series comes to an end. The actor/comedian shaved off most of his trademark bushy beard.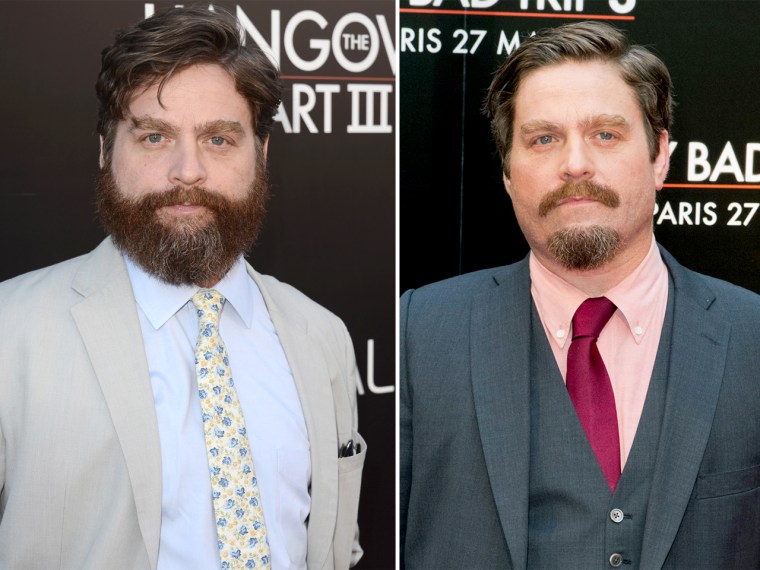 Galifianakis, who returns as Alan in "The Hangover Part III," showed up at the Paris premiere of the film on Monday sporting a mustache and tuft of hair on his chin.
In a three-piece gray suit paired with a pink shirt and red tie, and with his hair showing the effects of a combing, Galifianakis looked downright suave on the red carpet. He was joined by castmates Bradley Cooper, Ed Helms, Justin Bartha, Ken Jeong and Heather Graham.
This isn't the first time Galifianakis has altered his appearance in drastic fashion. During an appearance on "Saturday Night Live" in 2010, the actor shaved down to a mustache after hosting the entire show with a beard. He performed in one skit and then had a fake beard applied for the show's signoff.
In 2011, again on "SNL," he shaved his hair into a Mohawk and then told the audience, "unfortunately we did not get to the Mr. T sketch."
"The Hangover Part III" opened in theaters over the holiday weekend and pulled in $51 million at the box office.