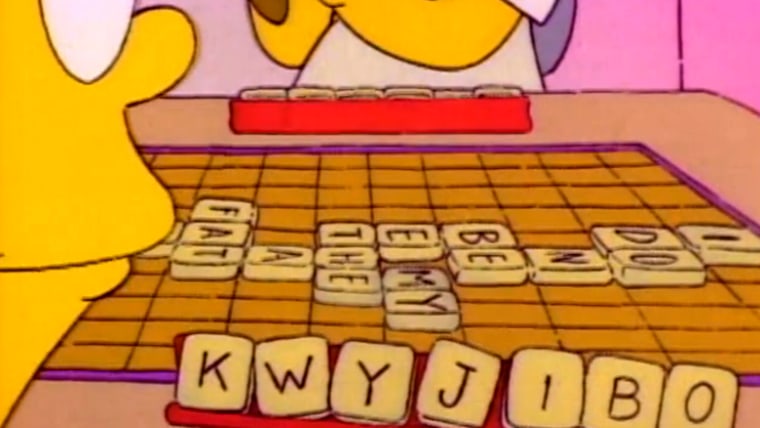 Scrabble players, don't p-r-o-c-r-a-s-t-i-n-a-t-e: Hasbro has announced that fans of the word building game will be able choose a new word to enter "The Official Scrabble Players Dictionary," which is being updated for the first time in nine years.
The company announced the competition Tuesday, explaining that fans can nominate their favorite words via the Hasbro Game Night Facebook Page, and suggestions would be accepted until March 28. The release also indicated that "thousands of new words" would also be added to the dictionary.
"Our language changes faster than ever today," said Peter Sokolowski, editor at large at Merriam-Webster, in the press release. "It's great to include a word in the new edition that dedicated Scrabble players are eager to use on the board."
Early favorites appear to include one from the TODAY roster of anchors; Hasbro overheard Natalie Morales suggesting "digin" and tweeted about it.
But on Facebook, "kwyjibo" has a strong following, based on an early "Simpsons" sketch.

Still, longer words are not where the heart and soul of true Scrabble players lie: They know the devil is in the details, and want lots more short words to fill in gaps, particularly if they contain higher-scoring letters (think CV, OK and zen).
Hasbro will announce the winning word on April 10. And if it turns out to be either "digin" or "kwyjibo," expect lots of c-e-l-e-b-r-a-t-i-o-n-s. And the first chance to beat your master Scrabble champion mother-in-law in nearly a decade.