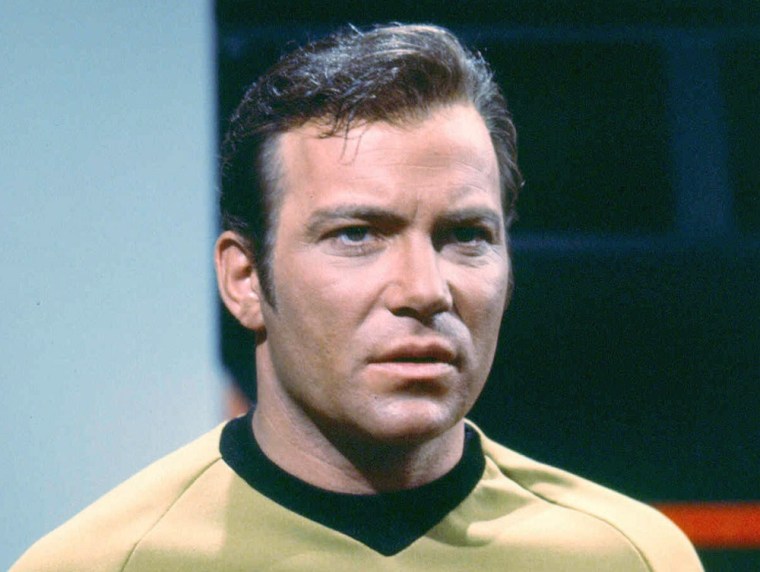 William Shatner's portrayal of Captain Kirk on the original "Star Trek" series has been called many things, but "beautiful" may be a new one.
The actor appeared on "The Colbert Report" Wednesday night to discuss his new one-man Broadway show, "Shatner's World: We Just Live In It."  
"I don't want to talk about the ('Star Trek') episodes … all the different people you worked with on the show … I just have to say, man to man, how god---- beautiful you were," Colbert told the star. "Did you know you were beautiful?"
"I did," Shatner replied, adding, "Why do you use the past tense?"
The appearance, dubbed by Colbert as a "a clash of icons," was a brief to promote Shatner's first time returning to Broadway since 1962 in an autobiographical show about his life and career. After running through Shatner's resume, Colbert questioned Shatner about what audiences could learn from his latest stage performance.
Shatner responded, "They'll learn about love, life, music, horses…my career…Interview shows I do that work and some that don't."
Known almost as much for his persona as his expansive body of work, Shatner, 80, had an early career on stage, appearing in such Broadway shows as, "A Shot in the Dark," and "The World of Suzie Wong." The Canadian actor and musician went on to originate the role as Captain James T. Kirk on the TV series "Star Trek" in 1966, and later starred in seven films in the franchise. He's also known for his more recent roles on television shows, "Boston Legal" and the "The Practice."
"Shatner's World: We Just Live In It" finishes its Broadway run on March 4, and will begin a national tour in Los Angeles March 10.
Was Shatner 'beautiful' as Captain Kirk? What was Kirk's best moment? Tell us on Facebook.
Related content: