The "Tiger Lady" executive played by Diane Keaton in 1987's "Baby Boom" never stood a chance when she inherited adorable 1-year-old Elizabeth, played by Kristina and Michelle Kennedy. On Tuesday, the now-grown twins, along with parents Jim and Diane, stopped by TODAY to talk about how they inadvertently "gamed" the audition process, and what it was like to meet Keaton years later.
The Kennedys revealed that they brought their babies to the open audition and were seen first, thanks to baby Kristina. The little girl was playing with a ball that rolled into the room where the producers and directors were, and "they said, 'Show them in,'" recalled dad Jim. "And they were the first to be auditioned."  
With the adorable girls cast for the five-month film shoot, the next step was apparently giving the crew a lesson in Baby 101. "In the beginning, (the film crew) thought that they could just have a baby happy on demand, and they found out really quickly that they had to work around (the babies') schedule and they were very, very good about that," said mom Diane.
Sign up for top Entertainment news direct to your inbox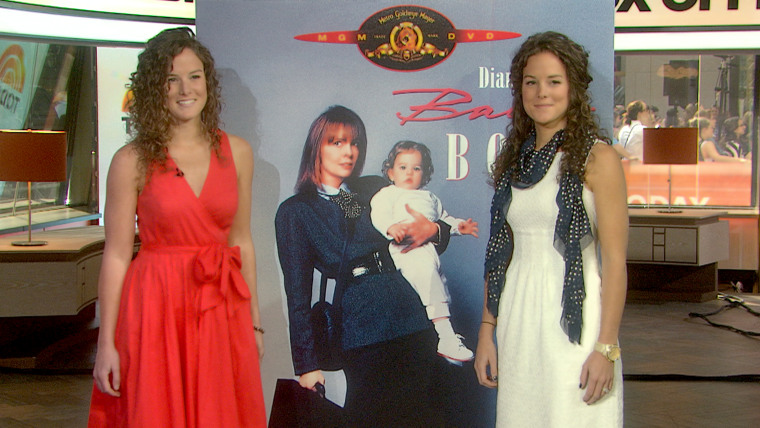 Many years after the movie's release, the twins — now teachers — reunited with Keaton. When Kristina and Michelle were in college, they decided to surprise the actress at a book signing in Southampton, New York.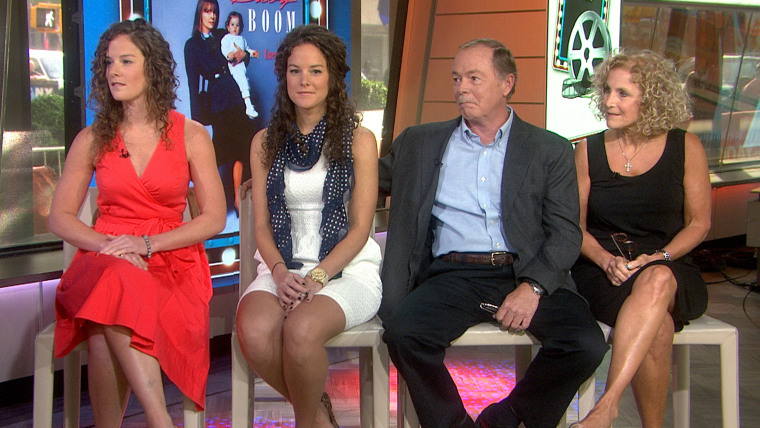 "We had a picture of us with her, and we put it down in front of her to sign it, and she goes, 'You know, it's funny, we were just thinking about these girls the other day,'" recalled Michelle. "So then she looks to sign it, and she looks at us and she looks at the picture and she was like, 'No!' And we were just smiling, and she kind of put it together. And so when she realized she got up and gave us a big hug and it was exciting."
Be sure to check out what it was like for another set of twins to star in "Three Men and a Baby," and tune into TODAY Wednesday to find out what happened to the tykes from "Raising Arizona"!