The 5-year-old son of R&B singer Usher was hospitalized after a pool accident at the singer's residence on Monday. The boy, Usher Raymond V, was swimming in the pool when he became stuck in a drain, an Atlanta police report states.
An adult supervisor, Rena Oden, 41, and a housekeeper, Maria Diego, 51, tried to pull the boy out but were unsuccessful, so Oden ran inside the house for help, the report states. Two audio-visual sub-contractors who were inside the home working on sound equipment ran to the pool to assist, according to the report.
Eugene Stachurski, 35, and Benjamin Crews, 31, succeeded in freeing the boy from the drain and Stachurski administered CPR. Stachurski was able to revive the boy, according to the police report.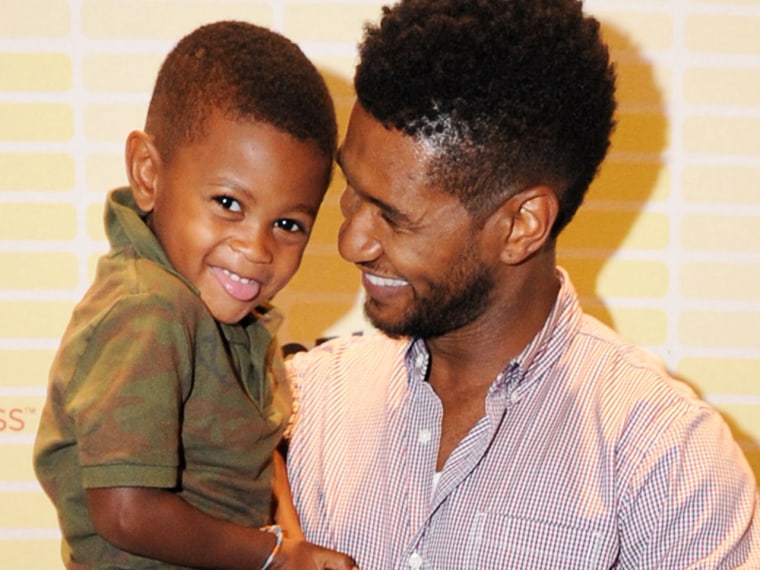 When the boy was transported to Children's Healthcare of Atlanta at Scottish Rite, he was "conscious, alert and breathing," according to the report. He was being held overnight for observation, the report states. A hospital spokesperson told NBC News on Tuesday afternoon that she could not disclose information about the boy's condition or say if he was still hospitalized.
Usher Raymond V is the Grammy winner's eldest son with his ex-wife Tameka Foster. They also have a four-year-old boy, Naviyd Ely. Last year, Foster's 11-year-old son, Kile Glover, died after being struck by a jet ski while on an inner tube on a lake north of Atlanta.