Every Robin Williams appearance on TODAY over the decades was a memorable one, full of the frenetic and hilarious energy that was his calling card. But as the TODAY family mourns his death along with the rest of the world, we also remember a friend and the comedic genius he shared both on set and behind the scenes.
He loved to run around the TODAY plaza, high-fiving the crowd, long after the cameras had turned off.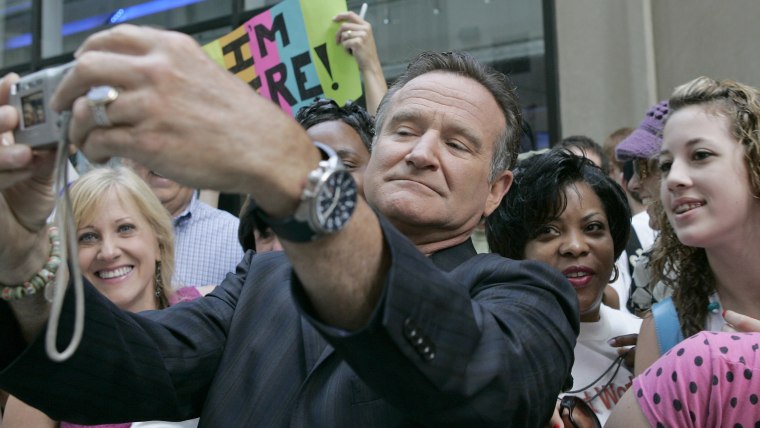 On set, he always introduced himself to people backstage, asking them about themselves — before cracking them up to the point of tears.
From Mork to Mrs. Doubtfire, Robin Williams seized the day
Williams lit up the TODAY studio with every visit, each appearance considered a gift that the TODAY family couldn't wait to open. His humor ran from wild to wicked. Here's a look at some of his memorable appearances on TODAY.
With Matt Lauer: "You love me? I love you! I love you big time!"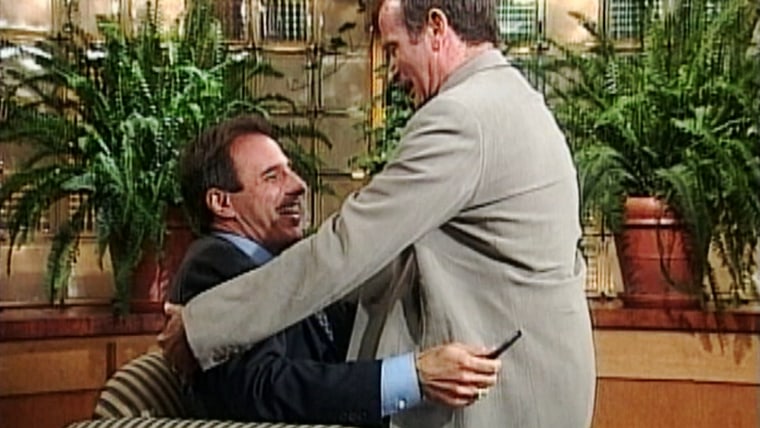 With former anchor Katie Couric: "A gynecologist who's a magician? Wouldn't that be a little frightening?" Pause. "Oh look, a dove!"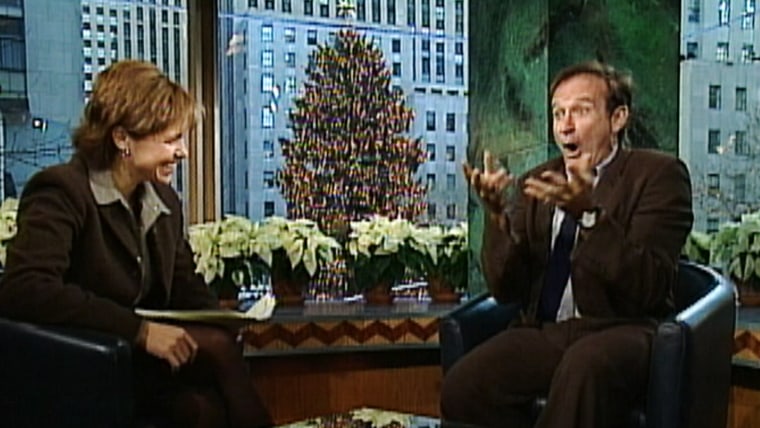 Joking about Couric's charitable cause, colon-cancer screening:
"We'll be back with a live colon cam! Katie?" Williams said, turning back to Couric.
"That would really hurt, Robin!" she replied.
"We're doing the IMAX shot," he explained.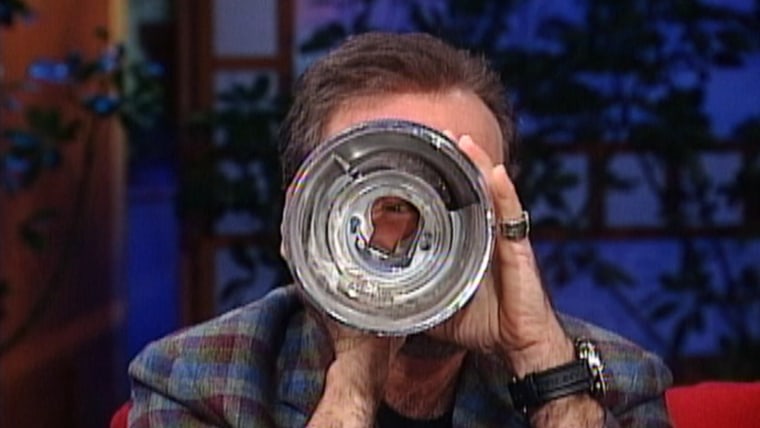 Poking fun at the iconic Willard Scott and his birthday celebrations: "Right now here's Willard. 'Ms. Simmons is 114. ... Oops, we're a little late with the call."
Robin Williams leaves touching look at his life and legacy on Instagram
Explaining to Al Roker why he can make fun of his own hairiness: "I have to. I mean, I have actually gone to the zoo and had monkeys come up in a cage and go, 'What am I doing in here? ... I'm in here and you're walking around?"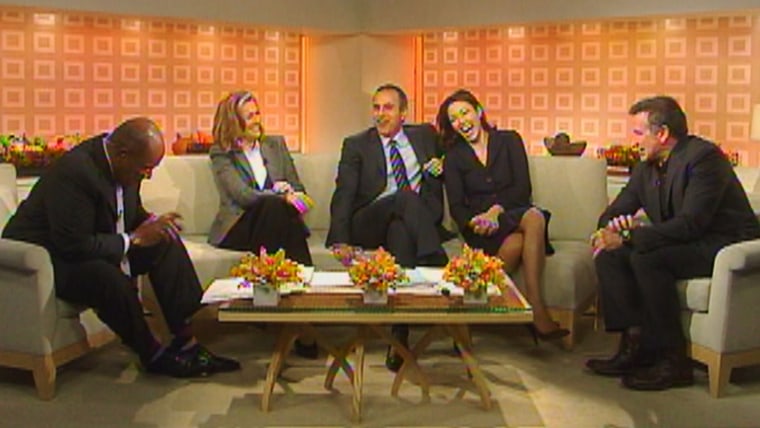 "He was such a gift and so extraordinary," said Natalie Morales, who later described learning about the death as "a gut punch."
Kathie Lee Gifford described the pure pleasure Williams brought to the TODAY crew every time he stepped foot in the studio.
"He was so gracious to everybody," she said. "There was this profound sense of sadness when he'd leave, because he was so joyful." 

WATCH: Kathie Lee says Williams was 'universally beloved'
The TODAY family mourns a future without Williams as a guest, but mostly, we will miss a good friend.
"Na-nu Na-nu" and "O Captain, my Captain": Robin Williams will best be remembered by the characters he played and lines he delivered.
Follow TODAY.com writer Eun Kyung Kim on Google+ or on Twitter.