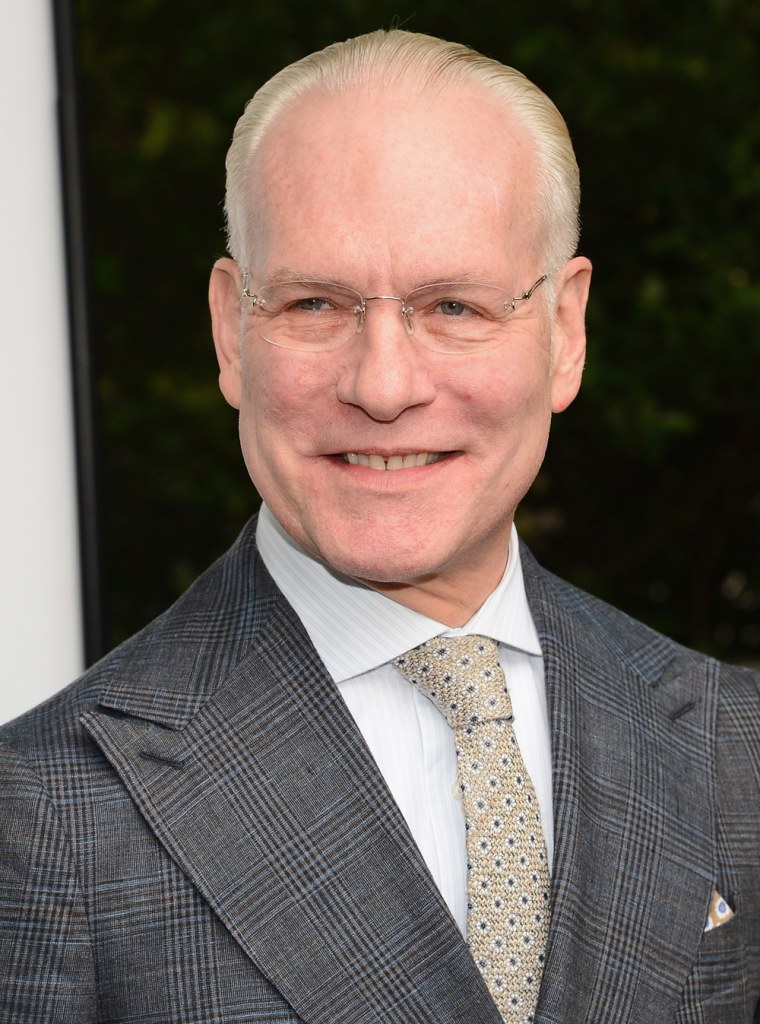 "Project Runway" mentor Tim Gunn has never been shy about sharing his thoughts on the necessity of designing for the mass market, telling designers to "make it work" when assigned someone other than a female runway model. After all, most shoppers aren't a size 2 (or smaller) and 6 feet tall. 
Sure, the long-running reality design competition has at least one episode per season where the contestants have to design for women (and sometimes, men) who aren't shaped like supermodels, but Gunn would like to see the show go even farther.
"I would like to do a season of 'Project Runway' where every model is larger than a size 12," Gunn told The Hollywood Reporter during a reality TV round table. The average dress size of a woman in the United States is a 14.
Sign up for top Entertainment news direct to your inbox
In season 10, after contestant Ven Budhu loudly complained about his plus-size model to the point of leaving her in tears, Gunn pointed out on Twitter that a truly good designer can make any size look good.
Gunn has even spoken out about the fashion industry neglecting non-modelesque women. 
"When I'm working in the real world with real women and we're shopping, we find that fashion seems to end when you get any larger than a size 12," he told The Huffington Post last year. 
He also pointed out to HuffPo that he's told designers that there are two neglected markets: "The women who are larger than the 12, and then there are women who are petite. And most designers that I talk to have absolutely no interest in addressing either of those populations, which I find repugnant."