Taylor Swift managed to pick up six awards before the Billboard Music Awards even started on Sunday night, so it's no surprise that she came away from the MGM Grand as the show's biggest winner. The pop/country superstar not only took home the most trophies -- eight -- but also the night's biggest honors: Top Artist and Billboard 200 Album of the Year for her mega-hit "Red."
In addition to Swift's winning spree, the night was full of crazy moments -- from Justin Bieber getting booed to Lil Wayne getting a lap dance from fellow performer Nicki Minaj, here's a look at some of biggest surprises and sour notes of one of the music industry's biggest nights.
Taylor Swift wins big, Madonna and Prince are honored, and more stars rock Las Vegas.
Best performances
Swift kicked off her much-anticipated performance of her hit single "22" backstage in her dressing room. Dressed in a unicorn T-shirt that made her look more like 9 than 22, Taylor danced her way into a meeting room, whizzed around backstage on an office chair and entered the arena from a side door on a bike.

Pitbull who, like Bieber performed twice during the show, teamed up with a slim and sexy Christina Aguilera to perform their hit single "Feel This Moment." The pair got the crowd going more than any previous performer (Sorry Beliebers!) When surprise guest Morten Harket of A-ha emerged to sing the signature high-note snippet of 1980s band's hit "Take on Me," the entire crowd seemed to be singing along.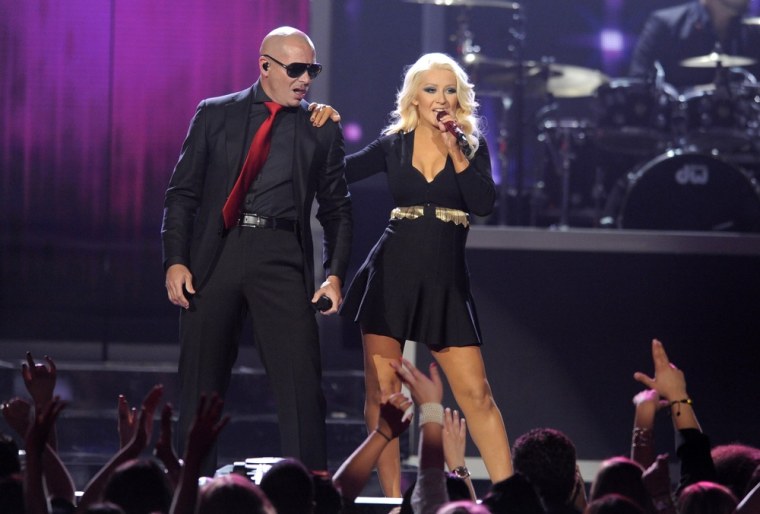 Worst performances
Selena Gomez's robotic Bollywood-inspired dance moves during her performance of "Come & Get It" were more strange than sexy, and the long slices of white material hanging all over the stage made it look like Selena and her pals had gone toilet-papering before the performance.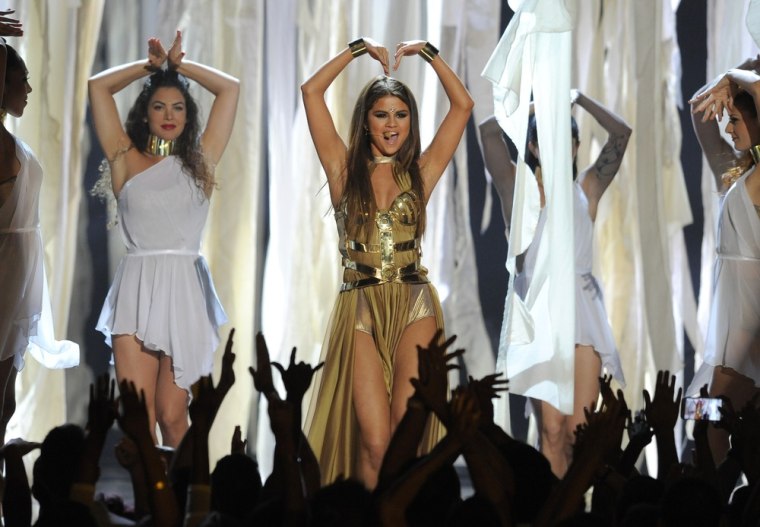 Chris Brown also earned a spot on the Worst Performance list for his rendition of "Fine China." While the special effects and dance moves were top-notch, Brown's screeching high notes and all-over-the-place vocals made this performance hard to watch. In the words of "American Idol" judge Randy Jackson, "It was a little pitchy, dawg!"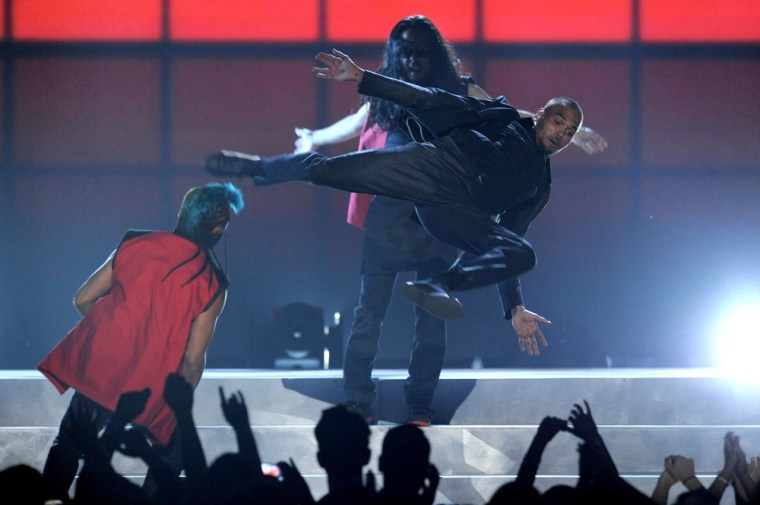 Most notable acceptance speeches
Swift's acceptance speech for the Top Artist award was arguably the best acceptance speech of the night The serial celebrity dater received deafening cheers from the audience when she told her fans that they are the "longest and best relationship" she's ever had.

Bieber wasn't so lucky when he accepted the Milestone Award. During his speech, he congratulated himself for doing "a pretty good job" for someone who is 19, and made sure to let everyone know that he is a not a gimmick. "I'm an artist and I should be taken seriously and all this other bull should not be spoken of," Bieber said, which earned him a chorus of boos from the audience.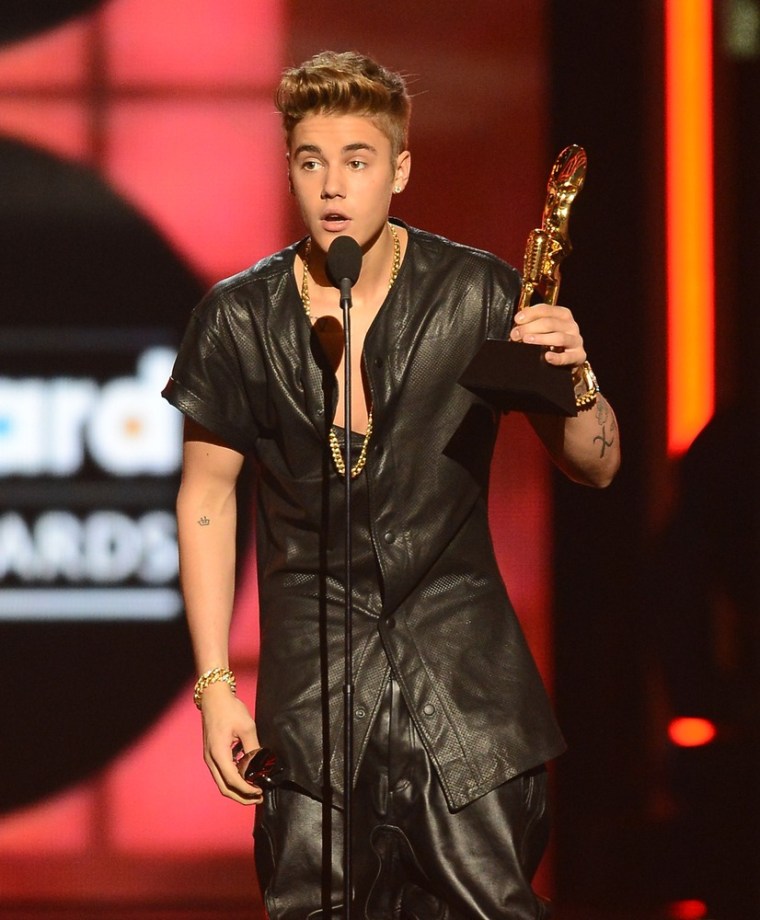 Most jaw-dropping moment
While Miguel's failed stage dive resulted in one of the evening's most shocking moments, Minaj dropped plenty of jaws when she gave fellow performer Lil' Wayne a lap dance live on stage. Minaj's stripper-esque booty-popping certainly provided viewers with a good show, although the network's censors may not have been too happy with the sexy performance.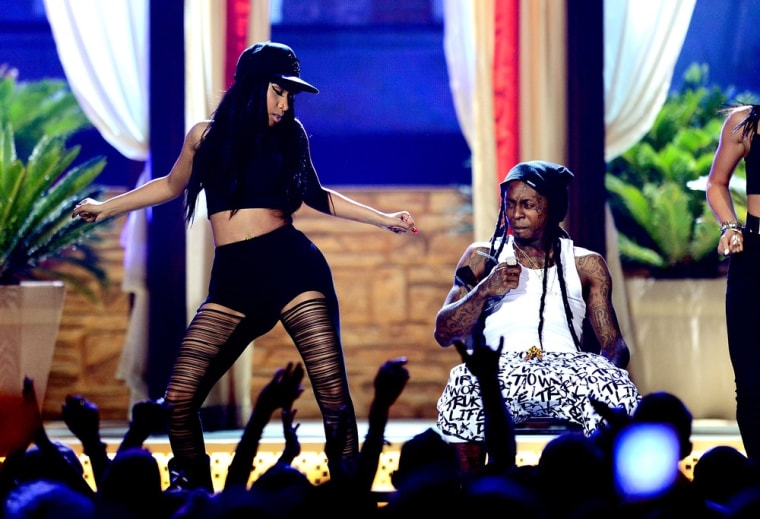 Most awkward presenter
Kid Rock, who busted out his best hunting vest and coffee mug to present the Top Rap Song award, got a lot of nervous chuckles from the crowd when he decided to call out the performers who decided not to sing live, which was, unfortunately, nearly all of them.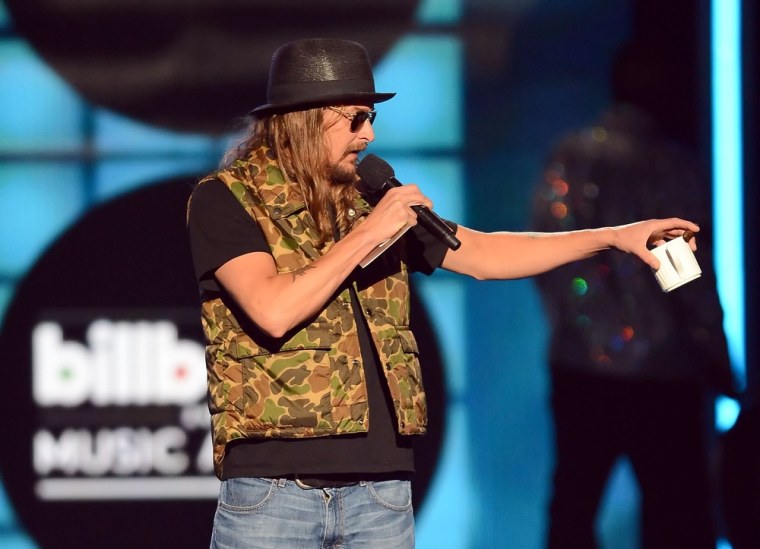 "Let's give it up for people lip-syncing onto pre-recorded music!" Rock proclaimed. He then proceeded to choke on his own hair and mispronounce winner Macklemore's name, making us wonder what was actually in that coffee cup!
Biggest diva
A pants-less Madonna, dressed in fur, fishnets and self-described pretentious sunglasses, arrived in full diva-mode to accept her award for Top Touring Artist. (She also took home the Top Dance Artist and Top Dance Album awards.) Using presenter will.i.am as a coat rack to hold her accessories, Madonna thanked her fans for supporting her for three decades, not-so-subtly reminding us that she's owned the Billboard charts for more years than most of the other nominees have been alive.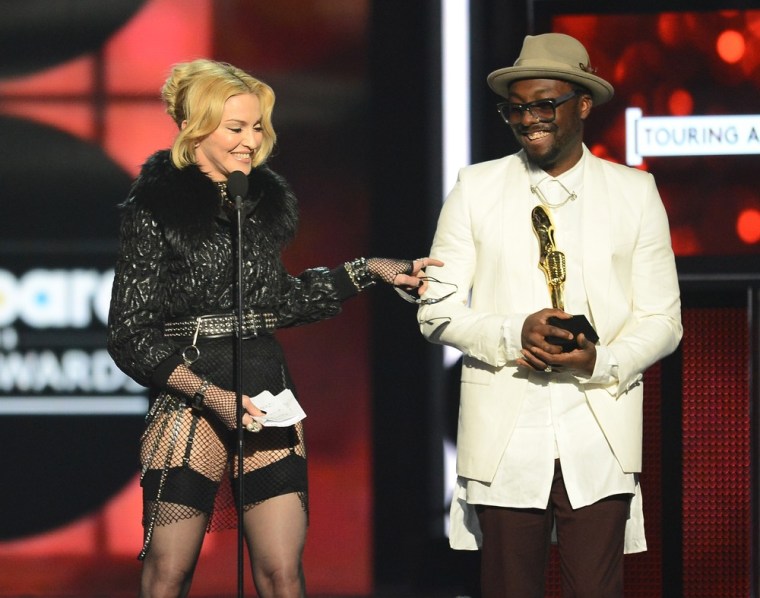 What was your favorite moment from the Billboard Music Awards? Tell us in the comments below.