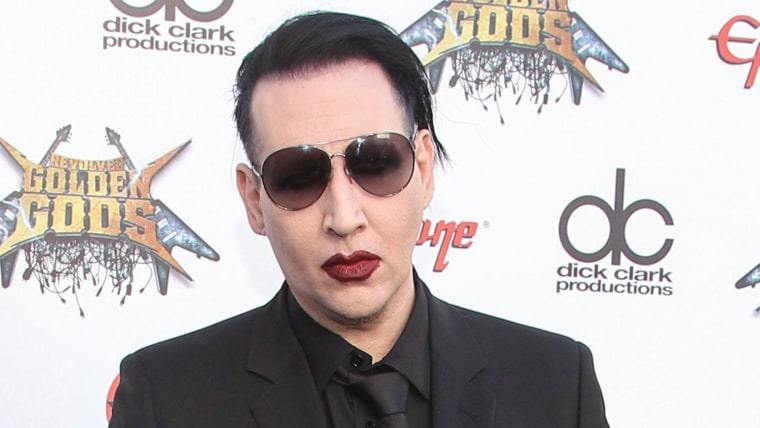 "Sons of Anarchy" is about to get a little more dangerous. FX announced on Thursday that shock rocker Marilyn Manson will be joining the show to play white supremacist Ron Tully. 
"'Sons' has been such a big part of my life, as well as my father's," Manson said in a statement. "So I was determined to make him proud by being involved in what will probably be remembered as the most amazing piece of television cinema. After all, the very heart of 'SOA' is about that relationship. So, now all I need is a motorcycle."
According to FX, Jax (Charlie Hunnam) will be using Ron Tully, a "prison shot-caller," to expand his power base. Whether that'll be in jail or the streets with SAMCRO remains to be seen, as season six ended with Jax agreeing to a deal that would put him behind bars and exonerate wife Tara.
Mason's previous TV acting experience includes an appearance on "Eastbound & Down" as a roller rink server, and he voiced The Shadow on "Once Upon a Time." The rocker has also appeared in several films, including "Lost Highway," "Jawbreaker" and "Party Monster." The part of Tully will be a recurring role.
Hunnam's "Pacific Rim" co-star Clifton Collins Jr. recently shared a photo of the "Sons" leading man hanging out with co-stars Danny Trejo and Emilio Rivera, and Manson.
The final season of "Sons of Anarchy" kicks off on FX this fall.