The terrible but beloved TV movie about a freak hurricane that hits Los Angeles and floods the city with shark-infested seawater is coming to TODAY's neck of the woods — and Matt Lauer and Al Roker make a cameo!
They shot their scenes for SyFy's "Sharknado 2," which takes place in New York City, Tuesday in Studio 1A, and shared a sneak peek on Wednesday. Check out some behind-the-scene pics with the director of the film.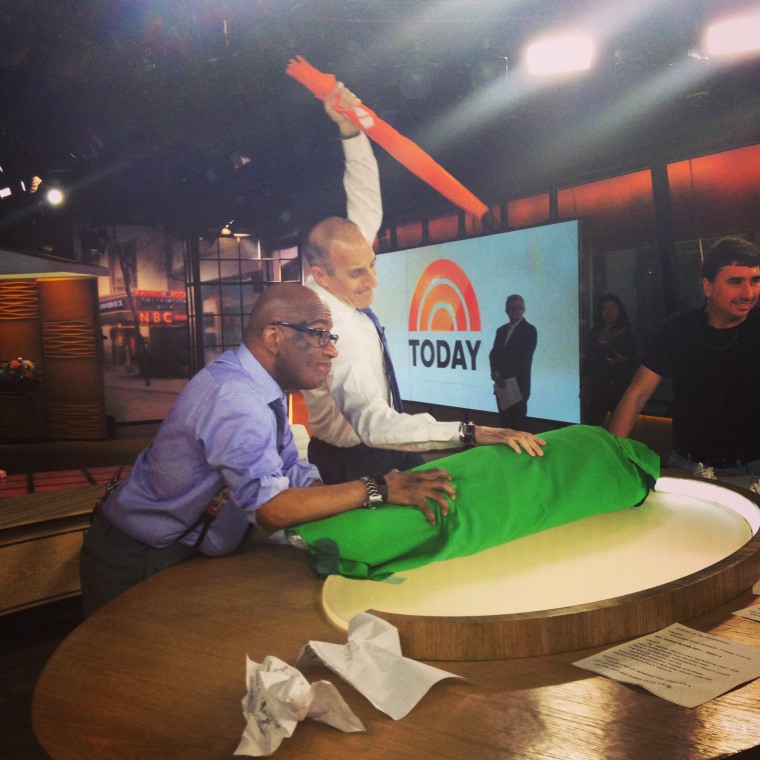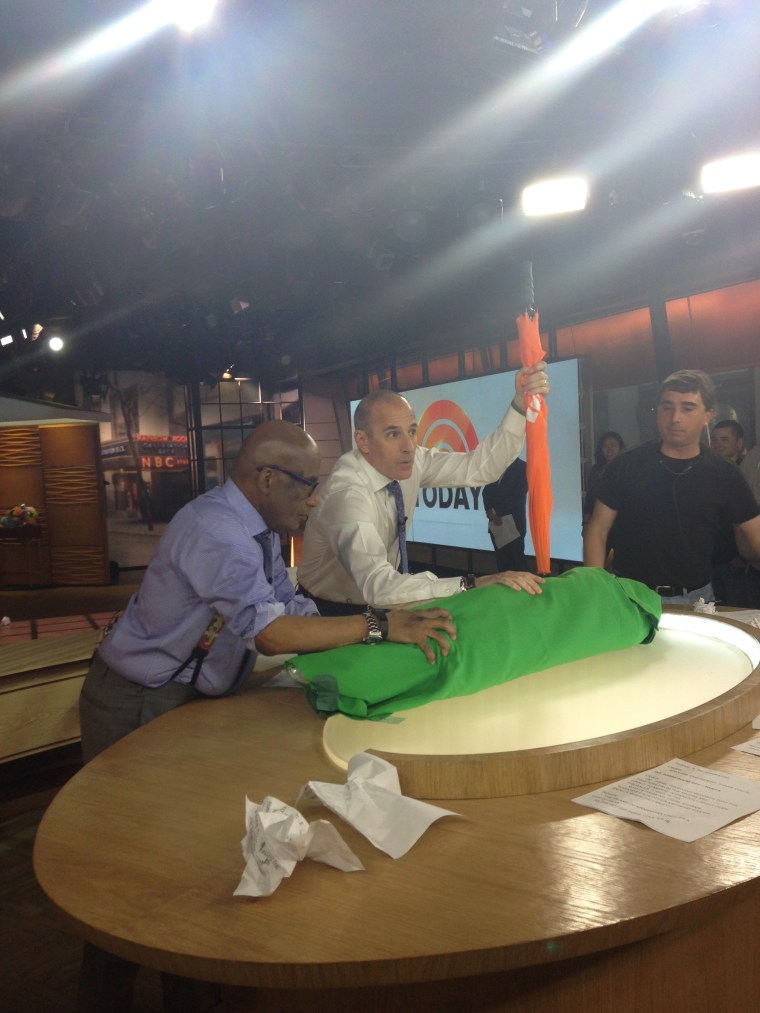 Though they could barely get through their lines without giggling, their compelling, intense performance made clear how they landed the gig alongside Tara Reid and Ian Ziering. Emmy voters: Get ready to be blown away.

"That was the pivotal scene in the entire movie that we've just given away," said Matt. Sorry for the spoiler, TODAY viewers (but we know you secretly love it).