Gather the grandchildren around your feet and spin them elaborate tales of what it was like in the long-ago past, otherwise known as the decade of the 2000s. Or, y'know, just let them tell you, since the 2000s ended only four years ago.
Nevertheless, VH1 is stirring up nostalgia for the era with Tuesday night's premiere of "I Love the 2000s." Because the fads and happenings highlighted in the show feel like only yesterday, we ventured back in time a bit further to pinpoint their pop-culture forebears. 
Sign up to have top entertainment news sent directly to your inbox.
Shake Weight
This oscillating dumbbell is one of the decade's weirder inevitable thrift-shop finds. Let's just say that when you shake it, your hand imitates a movement that inspires endless dirty jokes. "Who came up with this, dude in prison?" cracks a VH1 comic in a preview for the show.
Retro relatives: The Thighmaster, hawked by "Three's Company" alum Suzanne Somers, was another piece of exercise equipment that made us giggle.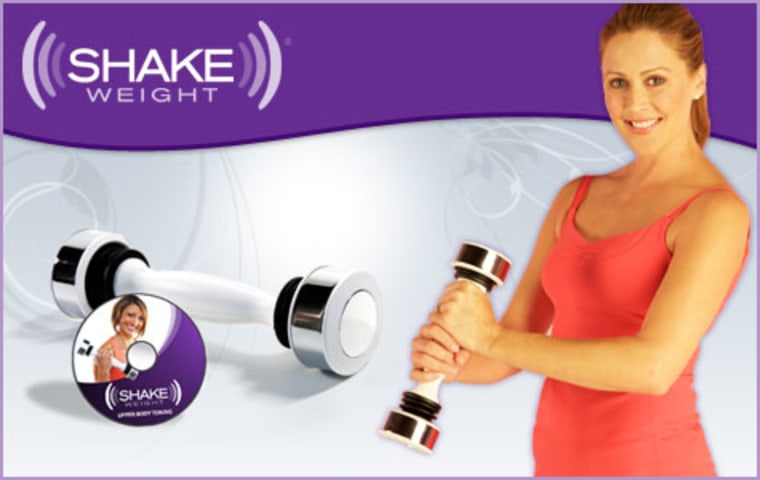 Sex tapes
What 1939 was for great movies ("Wizard of Oz" "Gone With the Wind"), poor pitiful 2003 was for sex tapes, with both Kim Kardashian's and Paris Hilton's, uh, cinematic efforts released into the wild. Though the tapes supposedly were leaked without the stars' knowledge, both videos served as springboards to reality-show fame.
Retro relative: Once upon a time, quaint Playboy was the only way to see a boldface name in the buff.
Get to know Kim, Khloe, Kourtney and the rest of the famous reality-show family.
Texting
Texting existed in the 1990s, but it was in the 2000s that cell phones became widespread enough to really give us thumb cramps. Now we have a generation raised to use phones for every imaginable purpose —except actually speaking.
Retro relatives: In the 1990s, we chatted in a less-mobile fashion via AOL Instant Messenger and early online chatrooms. A/S/L?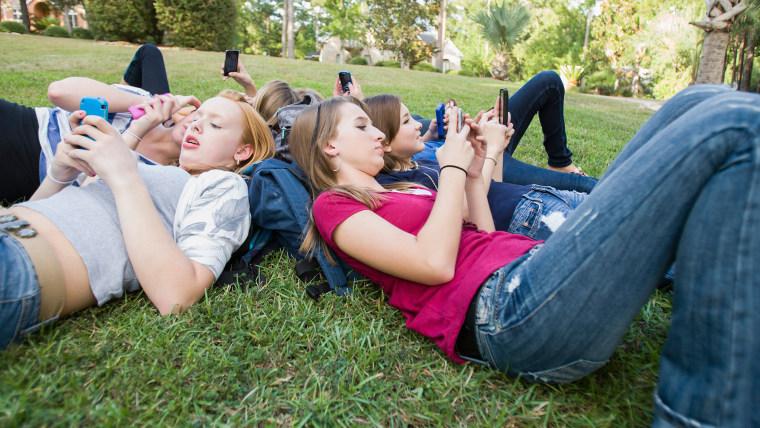 'The Wire'
David Simon's critically acclaimed HBO crime series ran from 2002 to 2008, and many reviewers still contend it's the best TV drama of all time. Hear that, "Breaking Bad"? You come at the king, you best not miss.
Retro relative: Police hit "Hill Street Blues" set off our show-addict sirens in the 1980s.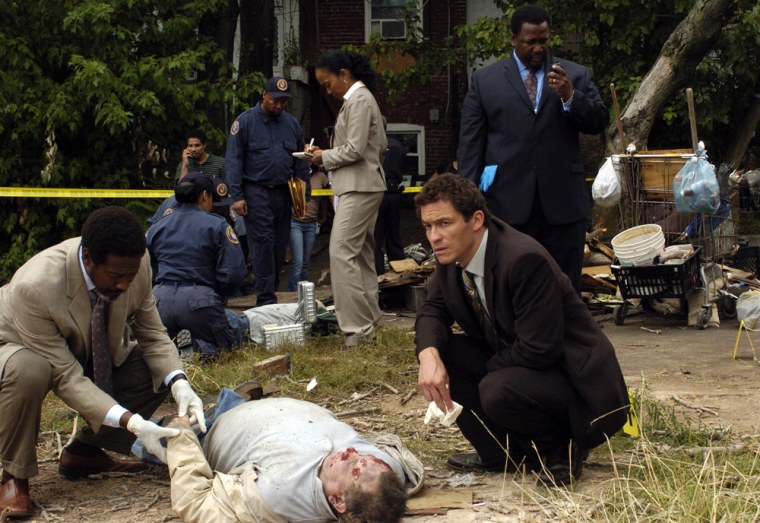 Can you hear me now?
Every decade has its commercial catchphrases. Verizon Wireless connected in 2002 with its series of ads asking, "Can you hear me now?" Show us a cell-phone user who can't speak to the truth of that slogan and we'll show you a cell-phone user who's never made a call.
Retro relatives: Clara Peller's "Where's the beef?" in the 1980s; Alka-Seltzer's "That's-a spicy meatball" in the 1960s and '70s.

Harry Potter movies
J.K. Rowling's novels about the kid wizard began in the 1990s, but six of the eight films came out in the 2000s. So thank you, 2000s, for Daniel Radcliffe, Emma Watson, and the cool way Quidditch looks on film. (We'll overlook creepy Dobby the House-Elf, who should've stayed in print.)
Retro relative: The ongoing James Bond franchise is another hit that successfully made the leap from books to movies.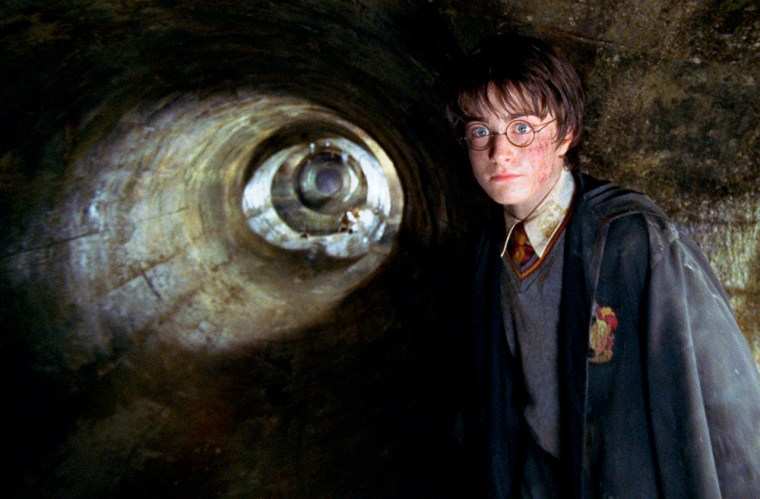 'Jersey Shore'
On "Jersey Shore," the catchphrases were as addictive as the fashions were horrifying. The self-described guidos and guidettes, with their tanorexia, Ron-Ron Juice, and GTL (gym, tan, laundry) were the bee's knees of a very brief and greasy time in our lives.
Retro relative: "The Real World" ignited our fascination with regular people living their lives on camera, way back in 1992.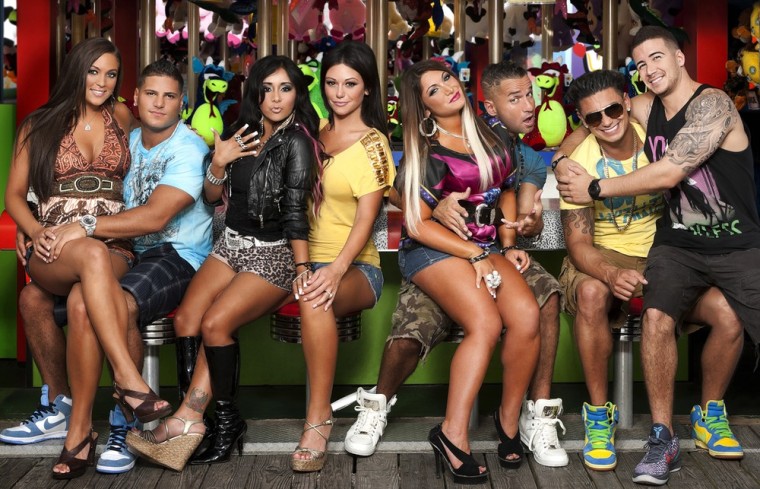 'The Osbournes'
Bat-biting rocker Ozzy Osbourne took audiences into the personal side of his life with "The Osbournes," which ran from 2002 to 2005 and filmed the lives of Ozzy, wife Sharon, and kids Jack and Kelly. Despite the mansion and big money, they struck many viewers as surprisingly relatable: The siblings squabbled, the dogs pooped all over the house, and Ozzy threw a ham into the neighbors' yard. (OK, maybe we couldn't relate to that as much.) This crazy train was fun while it lasted.
Retro relatives: Tough one. Let's just say Ozzy and Sharon are no Ozzie and Harriet.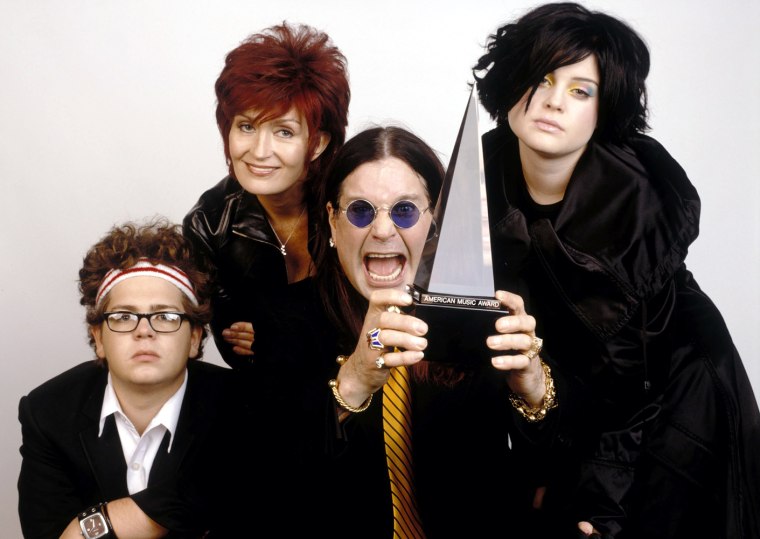 "I Love the 2000s" premieres Tuesday at 9 pm on VH1.
Gael Fashingbauer Cooper is the co-author of "Whatever Happened to Pudding Pops?" and "The Totally Sweet '90s." Follow her on Google+.