Actor Russell Johnson, who played The Professor on the hit 1960s sitcom "Gilligan's Island," died Thursday at age 89 of natural causes, his agent confirmed to TODAY.
"He just died peacefully in his sleep," Michael Eisenstadt, his longtime agent, said. Johnson died at his home on Bainbridge Island, Wash.
"He was a great guy, a gentleman," Eisenstadt said. "He was always appreciative of the work I've done for him. He was a great family man."
Co-star Dawn Wells, who played Mary Ann on the show, posted about the loss on social media. She even included a sly mention of "and the rest," which is how she and Johnson were mentioned in the show's theme song during its first season. "The Professor and Mary Ann" were added by name the next year.
Eisenstadt called Johnson a "versatile actor" who was really proud of his work on " Gilligan's Island" as well as "Law and Order," a 1953 film in which he starred with Ronald Reagan. Johnson was also fond of the many episodes of "Twilight Zone" that he was in, and he also loved his 1953 B-movie, "It Came From Outer Space."

He was also a World War II bombardier who earned a Purple Heart when his plane was shot down over the Philippines in March 1945. He later befriended fellow war veteran Audie Murphy, and appeared in three films with him.
Eisenstadt said he spoke to Johnson just before the holidays to arrange an autograph signing.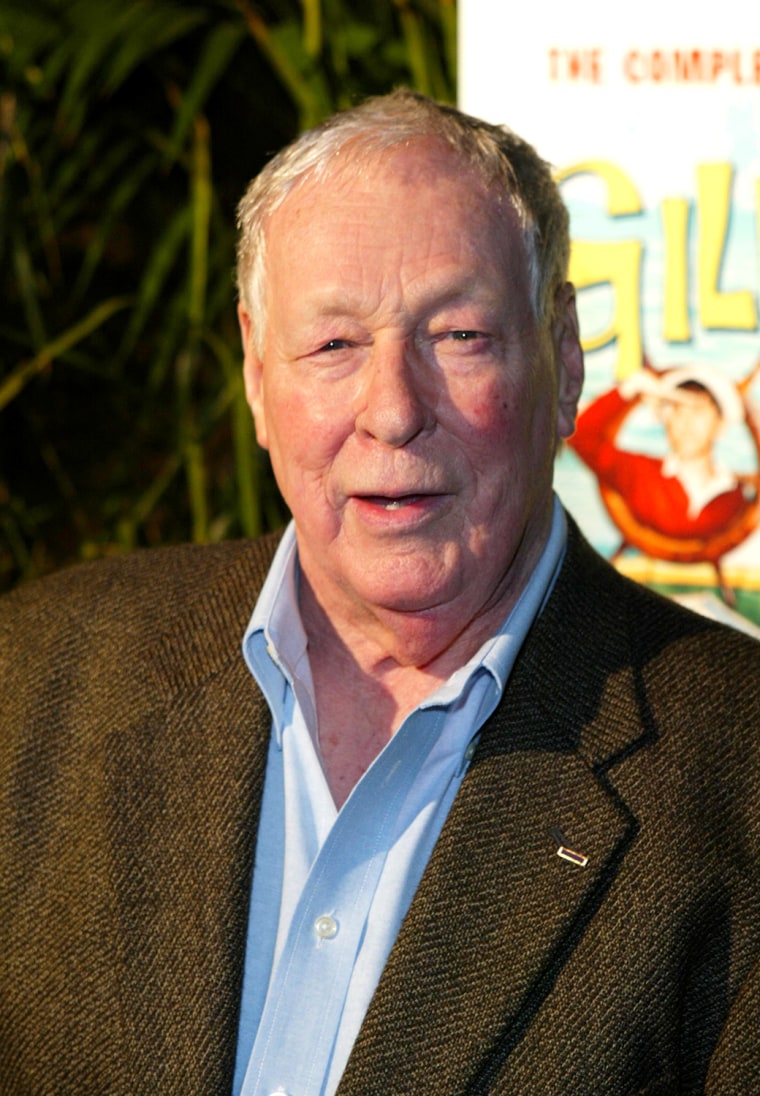 Johnson played an integral part of the "Gilligan's Island" cast for all three seasons of the show, which ran from 1964 to 1967 and ever after in reruns.
Johnson made gentle fun of his beloved "Gilligan" role in later years, telling a crowd at MIT and later at a "Mystery Science Theater 3000" convention that The Professor "can make a radio out of a coconut, and not fix a hole in a boat."
Johnson's handsome and rarely agitated "Gilligan" character's name was supposed to be Roy Hinkley, but few fans knew him as anything but The Professor. Still, he made appearances on a variety of other popular shows, including "Dallas," "Outer Limits," "The Twilight Zone" (once as a professor) and the western "Black Saddle." He once played off his most famous role on an episode of the 1980s sitcom "Newhart," where he says of an interrupted "Gilligan" episode, "I want to see how it ends!"
Maria Elena Fernandez contributed to this story.