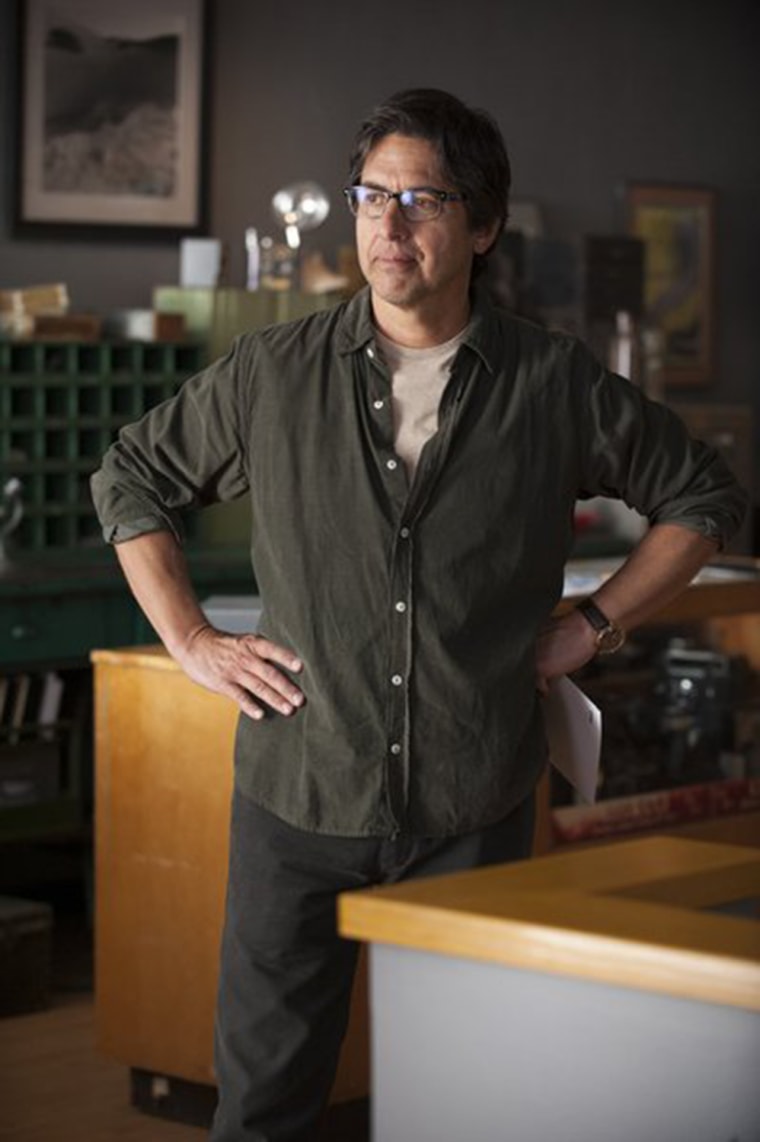 Ray Romano sensed there was something special about his grumpy "Parenthood" character Hank and the way he related to his ex girlfriend's teenage nephew Max (Max Burkholder). As Romano filmed Hank's goodbye scene with Lauren Graham last season it occurred to him to go off script and hand Sarah (Graham) an old camera to give to Max. Although Hank and Max had only had a couple of scenes together, the gesture was intended as a sweet note. Romano wanted to remind viewers that as flawed as Hank is, he has a good heart. 
But it did more than that. It opened the door for Hank's return in the fifth season and the crafting of a moving and rewarding friendship between two socially awkward pals who love photography. When the NBC family drama returns to the line-up Thursday, the similarities between a boy who has Asperger syndrome and his hard-to-read mentor are front and center in that classic "Parenthood" emotional way. (Yes, have some tissues handy).

"It's getting really interesting," Romano told TODAY during an interview. "I've enjoyed everything I've done on the show but I'm really liking the whole dynamic of the story now. Hank is becoming aware that some of the problems he's having could be him — as opposed to other people. And that's a great thing. A lot of people would be better off if they realized that about themselves and worked on themselves."
Since "Everybody Loves Raymond" went off the air in 2005, Romano, 56, has been looking for the TV role that would make viewers forget Ray Barone, the put-upon sitcom husband he played for nine years. Drawn to stories about families and relationships at a time the medium is dominated by crime procedurals and supernatural dwellers, it hasn't been easy. His TNT drama "Men of a Certain Age" was well-received by critics but "didn't have zombies," as he notes, so it only lasted two seasons. He admits he's still mourning that loss, but acknowledges that "Parenthood" has moved the needle on his acceptance as a dramatic actor. Critics who were skeptical about his casting on "Parenthood," especially because it involved a love triangle with Sarah and her beloved younger fiancé Mark (Jason Ritter), are now singing his praises. 
"I love what I did on 'Raymond' but I want to move on and play these kinds of roles now," he said. "When you're in the living room every week for nine years as one character, it's hard for some people to see you as someone else. I think my audience is broadening but it's baby steps each time I play a role that is not that guy. I need my 'Breaking Bad' like Bryan Cranston!"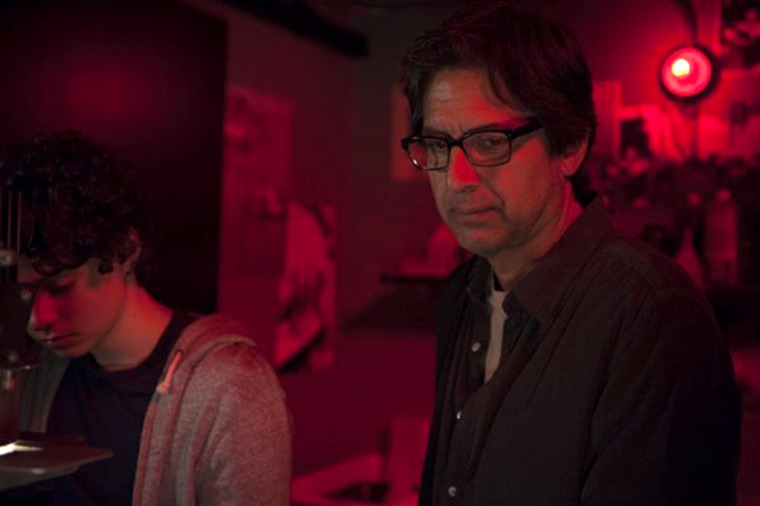 The role of Hank Rizzoli was created for Romano, after he reached out to creator Jason Katims to express how much he loved the show and half-joked that he was available to join it. Romano met Katims when he visited the set of his other drama "Friday Night Lights" to observe "FNL's" improvisational style and filming techniques because he was interested in employing them on "Men of a Certain Age." At first, the plan on "Parenthood" was for Sarah to work for Hank in his photography studio and for some sexual tension to develop, but the writers didn't know how far they'd take it until they saw Graham's chemistry with both Ritter and Romano. 

When he heard second-hand on set that he and Sarah would be sleeping together, Romano called Katims and said, 'First of all, you gotta give me a warning because I have to do push-ups for seven weeks in a row. And second of all, really?' Believe me, I was neurotic about it for a while."
Soon, fans were split into Team Mark and Team Hank and Romano says he wasn't prepared for the contempt directed at him. "First of all, I never learn my lesson to not go on the Internet," he said. "I go on there and reward myself with good comments but I also punish myself with the bad comments. So, believe me, I was aware. I was very worried about it."
Eventually, he realized that he couldn't please everyone and he changed his focus to how he feels about Hank. "Overall, I got the sense that we had introduced a pretty good character, a unique character, and it felt like they weren't just shoehorning me in," he said. "It felt like a good addition to the show. That's what I was more concerned with."
In the end, Sarah ended up with no one and her peculiar former boss-turned-lover is becoming the best thing that ever happened to her nephew. Hank returned to Berkeley this season after experimenting with a move to Minnesota to live closer to his daughter and ex wife. Hank's been teaching Max his trade secrets after school at his studio and connecting with him in a completely new way.
"I think Hank understands Max," Katims told TODAY. "I think he sees a little bit of himself as a young man in Max so he gets him. He actually likes Max and likes being around him. I'm not sure how many people admire Hank or how many people he has in his life who say, 'Hey, I want to be like you. I want to be a photographer like you.' So there's something about that for Hank that he feeds off of."
Burkholder, 16, calls Hank and Max "two kindred spirits that understand each other." 
"It's fun to watch Max branch out and do something that could be productive," Burkholder told TODAY. "But it's just really fun to shoot with Ray. He's hilarious on and off screen and he often adds a little something to a scene. You know how Hank calls Max "Mad Max?" That's all Ray."
Romano's favorite scene, so far, is one that wasn't in the original script of this season's "Election Day." Max had decided he wanted to make Hank's daughter Ruby (Courtney Grosbeck) his girlfriend even though she wasn't interested. The script called for Sarah to convince Ruby to go along with it since she lives in another state, but Romano called Katims and told him he thought it was a cop-out for the adults to placate Max. Katims agreed and re-wrote it, creating a tender and touching moment between two guys. 
"It's going to happen for you Max, trust me," Hank encouraged Max. "Guys like us…just take time. Don't need to rush it."
"It's not easy for Hank to have a talk like that," Romano said. "And when Max says 'Thanks' at the end, it's a nice moment also. It's why I love working with these guys. This show is very flexible and the work environment is great that way."
Romano says he doesn't know if a reconciliation is in the cards for Hank and Sarah or if he'd want there to be one if it meant diminishing the Hank and Max dynamic. What he does know is that filling Hank's shoes is the most comfortable he's ever felt as an actor. 
"I haven't had a ton of roles but I've had enough and this is the one that feels the most that I'm embodying this guy," he said. "As soon as I start the scene, I feel that I'm playing this guy Hank that we've invented."
"Parenthood" airs on NBC on Thursdays at 10 p.m.