Elvis Presley said we could do what we want, but lay off of his blue suede shoes. That won't be a problem at the first-ever Graceland-hosted auction of King memorabilia next month. The lyrical footwear is not on sale — but fans shouldn't despair. As Priscilla Presley showed on TODAY Tuesday, there's a treasure trove of once-owned items from the vast collection of Greg Page, creator of "The Wiggles." 
Here's a look at some of what'll be up for grabs starting Aug. 14:

1958 Military Leave Pass
While serving in the Army in Germany, Presley's grandmother and father joined him for a stay, and he needed a 24-hour pass to help them settle in.
Custom gold jewelry
From a 13K gold ring with a star sapphire made from a golden nugget (worn on stage) to an elaborate lion's head pendant (worn to meet President Nixon in 1971), Presley loved his baubles. "This is one of his prize pieces," said Presley about the pendant. "He gave away a lot of jewelry, too."
1969 handwritten set list
"People don't realize he took so much a part of his shows," said Presley, indicating that the song order was important to him, as was his backup band. "He was so involved with his music."
Martin guitar
A favorite guitar brand of The King's, Presley said in the 1950s, the legendary singer went from Martin to Gibson guitars, then returned to Martin late in his career. TODAY's Matt Lauer noted that the guitar on auction was given away by Elvis the year he died.
Elvis' 1953 "Love Me Tender" screenplay
For his first movie, Elvis got down to business and, said Presley, studied everyone's lines — not just his own. "So this is really endearing," she added.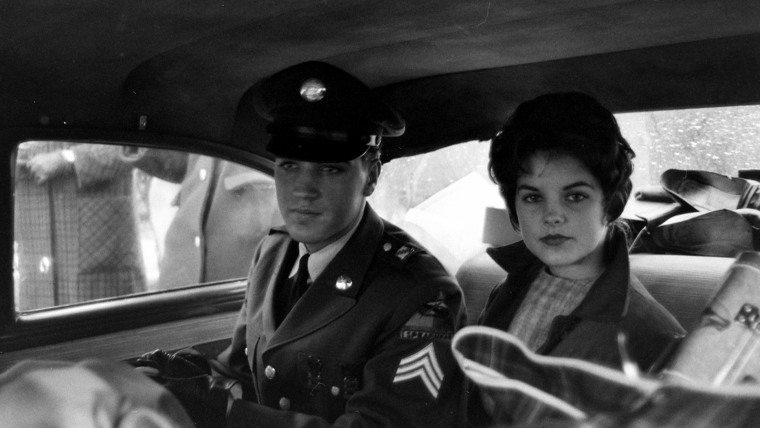 Key to Las Vegas from 1970
After his second performance in Sin City, Elvis was presented with a plaque and the symbolic key to the town. Presley explained that he was "very proud" of it.
In addition, Presley showed off a new virtual Graceland tour, accessible on an iPad. "For a historical private home, this is revolutionary technology," she said, showing how remote visitors can get 360-degree views of the estate, watch videos of Elvis in concert, and even see pictures of the family at Christmastime. 
"We have to stay on top of it, to make sure that people get the best out of what they come to see (at Graceland)," she said. "Which is Elvis Presley."
Follow Randee Dawn on Google+ and Twitter. 
Icon status has been achieved by a specific canon of women whose look has inspired, endured and infiltrated pop culture, designer collections and mass trends time and time again.