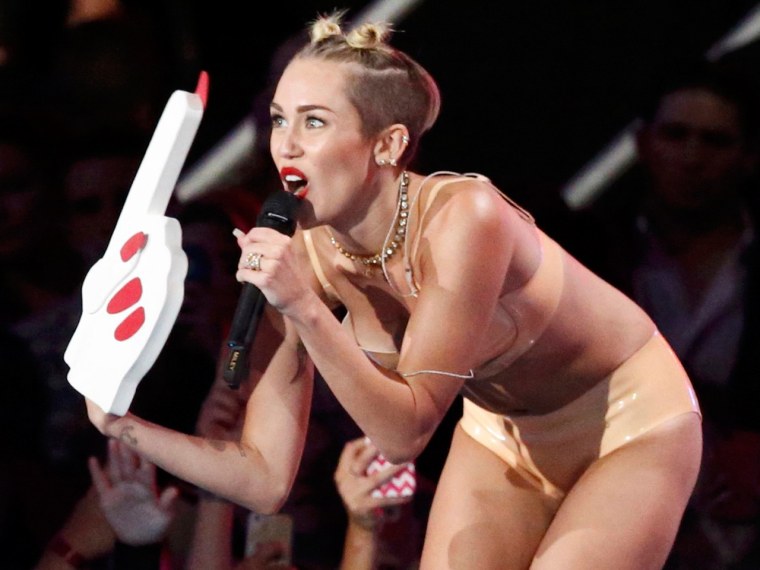 Royalty, rockers and reality stars mix among Barbara Walters' most fascinating people of 2013 — her final such list.
The list was announced Monday, but the 90-minute TV special, "Barbara Walters Presents: The 10 Most Fascinating People of the Year," won't air until Dec. 18 at 9:30 p.m. ET on ABC.
This is Walters' 21st "Most Fascinating" special, and will be her last, as the veteran host is retiring from TV journalism.

On this year's list: controversial singer Miley Cyrus, the cast of reality show "Duck Dynasty," engaged couple Kim Kardashian and Kanye West, "Hunger Games" star Jennifer Lawrence, swimmer Diana Nyad, Pope Francis, England's Prince George, "Good Morning America" anchor Robin Roberts and NSA whistleblower Edward Snowden.
On the Dec. 18 program, Walters will reveal which of the 10 she has named her top pick. If you're placing odds, you might stick with one of the non-entertainers on the list. Past choices have included Gen. David Petraeus, President Barack Obama, first lady Michelle Obama, former Apple CEO Steve Jobs, and political consultant Karl Rove. Walters' first No. 1 choice, back in 1993, was then-first lady Hillary Rodham Clinton.