Prince is famous for his less-than-polite material: 1984's "Erotic City" makes use of a certain four-letter word four times alone, and his 1992 "Love Symbol Album" was slapped with a parental advisory label. But in recent years, his tunes have gotten tamer. Now The Purple One is sharing why he stopped working blue.
In a cover story for the latest issue of Essence magazine, the 55-year-old musician explains that he quit cursing as a show of respect to others.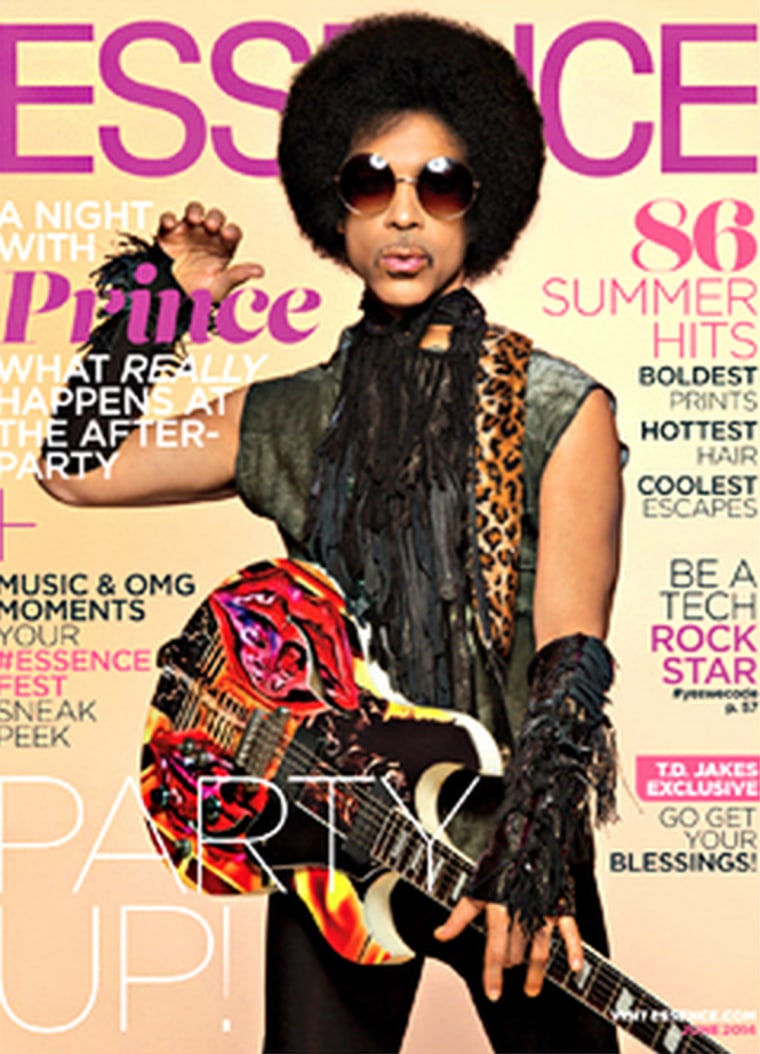 "Did you ever hear Muhammad Ali curse?" he mused. "Would you curse in front of your kids? To your mother?" He cites several current female musical artists, including Janelle Monae, then continues, "They're all my sisters. We shouldn't curse at them. We need to treat all of them, and all people, like royalty."
The comments come on the heels of Prince's new agreement with his former record label Warner Bros. — noteworthy because Prince has enjoyed a long run as an independent artist. Rolling Stone reports that Warner Bros. is planning a 30th anniversary reissue of "Purple Rain," complete with previously unreleased material. No word on whether bleep-able lyrics will be scrubbed.
Despite the new deal, Prince is holding on to some strong feelings about record company executives. In the Essence interview, he groused, "Every time I talk to the heads of large companies, they're always at the beach. Middle of the afternoon. ... 'Oh, I'm at the beach with my kids.' So we're working to send their kids to college. And to the beach. We're not supposed to accept that."
It's nice to see he hasn't gone totally soft.