What song did Pitbull and Jennifer Lopez sing at the World Cup opening ceremony in São Paulo, Brazil on Thursday? Does it matter? The social-media chatter after the performance was all about Pitbull's tight, high-waisted, cropped white pants.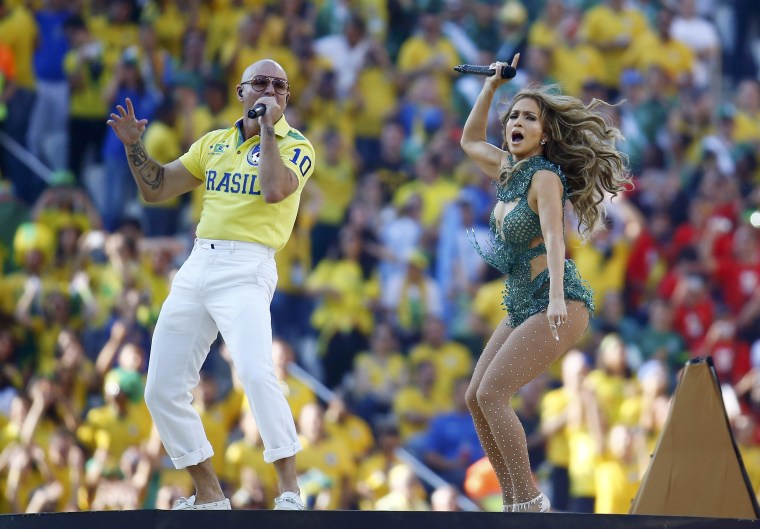 Pitbull, Lopez and Brazilian singer Claudia Leitte actually sang the World Cup anthem, "We Are One (Ole Ola)," and Lopez pulled out all the fashion stops herself in a sparkly green leotard with fringe on the back. But it was Pitbull, in a Brazil jersey, white loafers and those pants, who had fans buzzing.
http://secure.nbcnews.com/_tps/_accounts/msnbc/newsletters
Buzzfeed called them "diaper pants," and "mom capris," but they weren't alone in their fashion commentary.
But the pants had at least one fan.
Earlier reports claimed that Lopez would not be performing at the ceremony, but the singer blamed the leak of that incorrect news on "nervous" representatives.
Lopez, Pitbull and Leitte also performed the soccer anthem at last month's Billboard Music Awards.
Host nation Brazil won the opening game of the World Cup 3-1 over Croatia.
Follow Gael Fashingbauer Cooper on Google+.