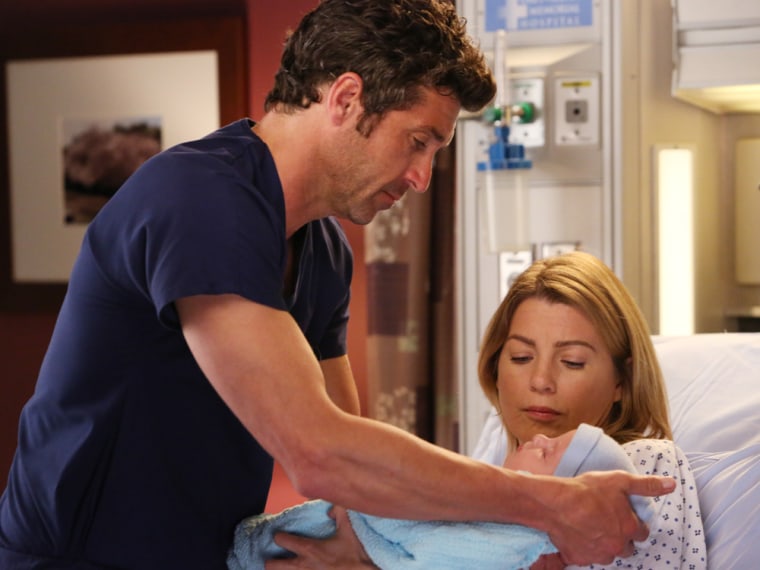 "Grey's Anatomy" fans may be bracing themselves for the exit of star Sandra Oh this season, but there are two departures they don't have to worry about for a while. Stars Patrick Dempsey and Ellen Pompeo will be back, ABC confirmed to TODAY.
Both actors have signed new two-year deals, according to TV Guide. The medical drama hasn't been officially renewed for season 11 yet, but the leads' new contracts bode well for the future of the show, which is currently in its 10th year.
Though Dempsey and Pompeo will be reprising their roles as Drs. Shepherd and Grey (now with two children!), there's been no word about fellow original stars Chandra Wilson (Bailey), Justin Chambers (Karev) and James Pickens Jr. (Webber), whose contracts expire at the end of the season.
Dempsey's return didn't sound too certain last year. In July, he told TODAY that "Grey's" was no longer his passion, which is now being a race-car driver. 
"Work on a TV show doesn't change," the actor said. "In a race, it changes constantly, ever lap, every corner, every moment of the day. And that's very exciting. It keeps me alive. And then I can go back to work and enjoy it."
There was less doubt of Pompeo's return, though. In October, the actress — who hasn't done other projects — told The New York Post that she's quite happy with her job.
"Actors always think the grass is greener somewhere else. I didn't want to do that," she told The Post. "I have an amazing life. I have a house five minutes from the studio ... a beautiful daughter whom I see every night, and it's all because I didn't leave 'Grey's Anatomy.'"
"Grey's Anatomy" returns from its winter hiatus on Thursday, Feb. 27 at 9 p.m. on ABC.