Fans and friends alike were shocked Saturday to hear of the death of "Fast & Furious" movie franchise star Paul Walker in a car crash in California. Walker was 40. His friend Roger Rodas was also killed.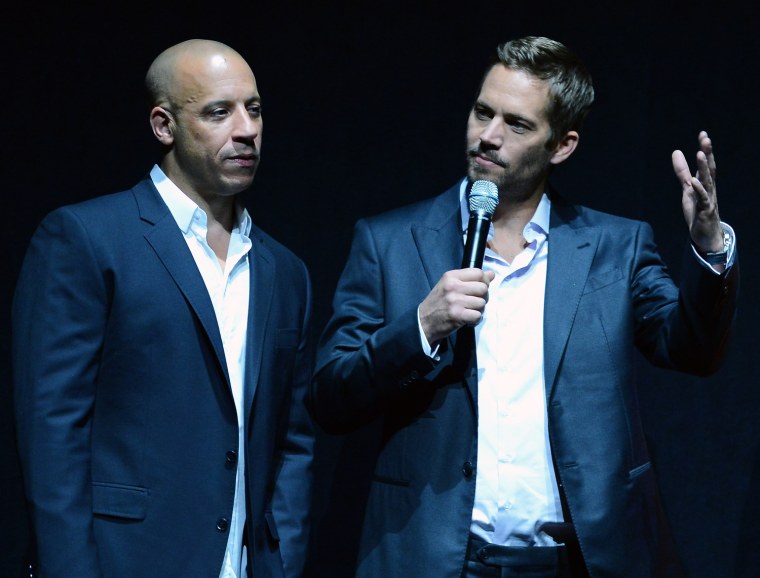 Walker's "Fast & Furious" co-star, Vin Diesel, shared a photo of the two on Instagram, writing, "Brother I will miss you very much. I am absolutely speechless. Heaven has gained a new Angel. Rest in Peace."
Rapper Ludacris, who starred in several "Fast & Furious" movies, posted a photo of the cast appearing to give thanks before a meal and posted his own thoughts. "Your humble spirit was felt from the start," he wrote. "Wherever you blessed your presence you always left a mark, we were like brothers & our birthdays are only 1 day apart, now You will forever hold a place in all of our hearts@paulwalker legacy will live on forever. R.I.P.
Other "Fast & Furious" co-stars weighed in as well.
Co-star Tyrese Gibson shared a photo of the two on Instagram and included his own heartfelt thoughts. "My heart is hurting so bad no one can make me believe this is real Father God I pray that you send clarity over this cause I just don't understand My heart hurts it's broken no one can convince me that this is real.... Prayer warriors please pray real hard for his only child, his daughter and family ...#HeartOfAnAngel13YrsFamilyForeverWeJustCelebreatedYour40thBirthday..... My God... My God... I can't believe I'm writing this.
Many others from the world of entertainment also shared memories and sorrow.