After days of rumors swirling about No Doubt frontlady Gwen Stefani potentially joining "The Voice," NBC made the news official on Tuesday: The talented singer-designer with amazing abs is going to be sitting in one of the big red chairs as a coach come season seven.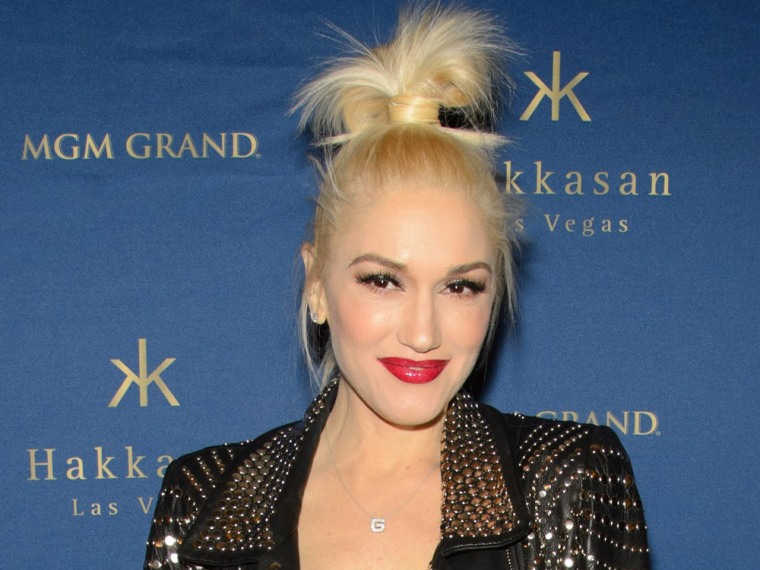 Stefani herself confirmed the news via Instagram, proclaiming, "It's true!" and posting a photo of her hand holding a microphone and forming a "V."
Stefani already has some cred on her resume for giving guidance to hopefuls on a singing competition. She previously performed guest mentoring duties on a few seasons of "American Idol," and judging by her 2007 appearance — when she coached contestant Sanjaya Malakar on how to properly sing one of her band's tunes — she won't be shy about pointing out mistakes or expressing doubt.

Original coach Christina Aguilera, who is currently taking a break from the show and is pregnant with her second child, let the news about Stefani slip on Twitter Monday night when she congratulated the musician and welcomed her to the show.
Even before the news was confirmed, the current cast gushed about Stefani and the prospect of her joining the competition.
"I think she'd be a great fit for this family," host Carson Daly told E! News.
And while coach Blake Shelton admits that he's never met her, he told reporters last week, "I look forward to beating anybody on this show, honestly."
Stefani won't be the only new face in the coaches' chairs next season. NBC announced last month that "Happy" singer Pharrell Williams will also be joining the competition. The performer is replacing original coach CeeLo Green, who announced in February that he would not be returning to the show.
Adam Levine and Blake Shelton will return as coaches, NBC said in a statement.
"The Voice" airs Mondays and Tuesdays at 8 p.m. Season seven premieres this fall.