The 18-member cast of "Survivor: San Juan del Sur — Blood vs. Water," revealed Wednesday by CBS, are all newcomers to the game — but that doesn't mean they're all rookies.
Retired Major League Baseball pitcher John Rocker — perhaps better known for his incendiary hate speech than his accomplishments on the mound — tops the roster of players competing against and alongside their loved ones. "The Amazing Race" twins Nadiya and Natalie Anderson, the voluble Sri Lankan sisters who twice competed on CBS' sister reality series, also stand out from the pack of relative unknowns, which includes three firefighters, a police officer and the usual eye candy.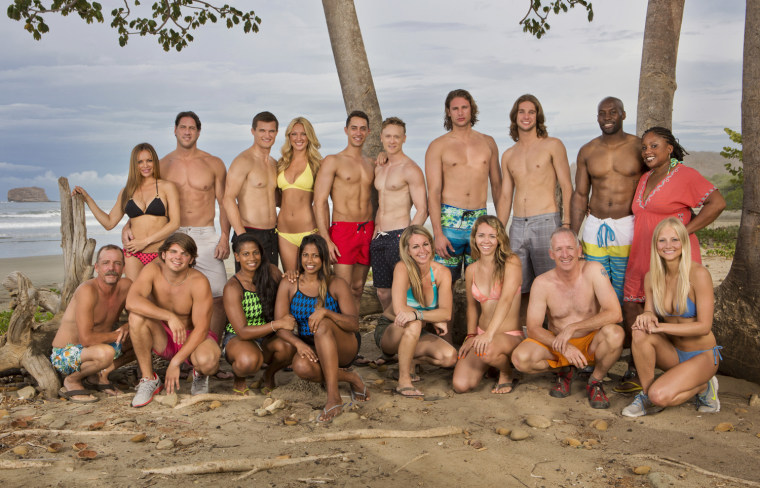 "We considered returning players again" for "Survivor's" second installment of "Blood vs. Water," Jeff Probst told TODAY.com on location, the day after the 29th season began shooting. "We had a few good ones, but we didn't have enough. ... The only reason we didn't jump at new people to begin with was there was some concern would we be able to introduce nine pairs of people right out of the gate. And one day into the show I can now see that's not going to be a problem at all."
Viewers might have a problem, however, with the casting of Rocker. In an infamous 1999 Sports Illustrated interview, the former Braves pitcher delivered a vitriolic rant against New York City that was simultaneously racist, homophobic and xenophobic. Deriding the "foreigners" who call the Big Apple home, Rocker told reporter Jeff Pearlman, "Imagine having to take the 7 Train to the ballpark looking like you're riding through Beirut next to some kid with purple hair, next to some queer with AIDS, right next to some dude who just got out of jail for the fourth time, right next to some 20-year-old mom with four kids. It's depressing."
Although Rocker later apologized for his comments (he also ridiculed Asian women and called his black teammate a "fat monkey"), he still advertises his "Speak English" campaign on his website. Still, on the eve of the "Survivor" opener in Nicaragua, he insisted to TODAY.com that he's been unfairly maligned in the press.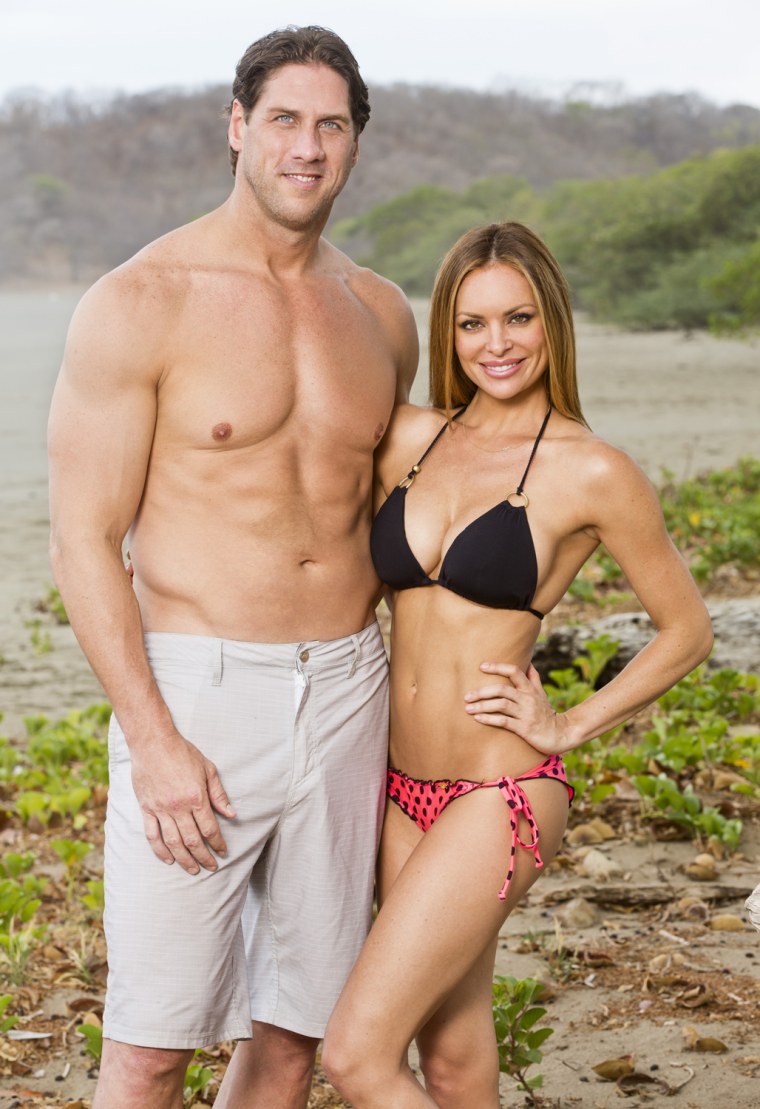 "Survivor" viewers, Rocker said, will see a "great guy ... that the media, with their obsessive rabid lust for the sensational and the drama and the generating ratings that sell magazines have just adamantly ignored."
Probst agrees.
"John Rocker is fascinating," the host said. "I love having John on the show. Separating everything you think about Rocker and his career and statements he's made, I like that a guy would come into this game, which is already challenging enough, and do it with the added baggage of being a professional athlete who's made a lot of money and been very famous and has made controversial statements. Those are big targets on his back, along with his 6 foot 5 frame, that you don't need in 'Survivor.'"
When TODAY.com questioned why "Survivor" recruited Rocker in the first place (he didn't originally apply for the show), Probst, who also serves as executive producer, argued that the competitors represent "a cross-section of America" — and it wouldn't be fair to "penalize" potential cast members for their personal viewpoints.
Love him or hate him, Probst said that he believes Rocker "is going to last a lot longer than people think."
"He's a big-time athlete, he's probably made money, and he's made statements that offend people," Probst said. "That's the guy I want to saddle myself all the way to the end. And then who knows, John may stand up at the final Tribal Council and surprise you with a speech that makes you want to give him the money. You never know."
Here is the full list of castaways competing with their loved ones for the million-dollar prize. "Survivor: San Juan del Sur — Blood vs. Water" premieres Wednesday, Sept. 24 at 8 p.m. with a special 90-minute episode.
John Rocker, 39, Atlanta, former pro baseball player
Julie McGee, 34, Atlanta, model and owner of True Glow Spray Tan
Relationship: living together

Natalie Anderson, 28, Edgewater, New Jeresey, physical therapy student
Nadiya Anderson, 28, West New York, New Jersey, non-profit project coordinator
Relationship: twin sisters

Josh Canfield, 32, New York City, singer, actor and writer
Reed Kelly, 31, New York City, Broadway performer, model and aerialist
Relationship: Christian "Broadway boyfriends"

Drew Christy, 25, Winter Park, Florida, traveling sales rep
Alec Christy, 22, college student
Relationship: brothers

Missy Payne, 46, Dallas, owner of competitive cheerleading gym
Baylor Wilson, 20, Dallas, student
Relationship: mother and daughter

Keith Nale, 53, Shreveport, Louisiana, fire captain
Wes Nale, 22, Shreveport, Louisiana, firefighter
Relationship: father and son

Jeremy Collins, 36, Foxboro, Massachusetts, firefighter
Val Collins, 35, Foxboro, Massachusetts, police officer
Relationship: married with kids

Jon Misch, 26, Waterford, Michigan, financial assistant
Jaclyn Schultz, 25, Las Vegas, media buyer
Relationship: college sweethearts

Dale Wentworth, 55, Ephrata, Washington, farmer
Kelley Wentworth, 28, Seattle, marketing manager
Relationship: father and daughter