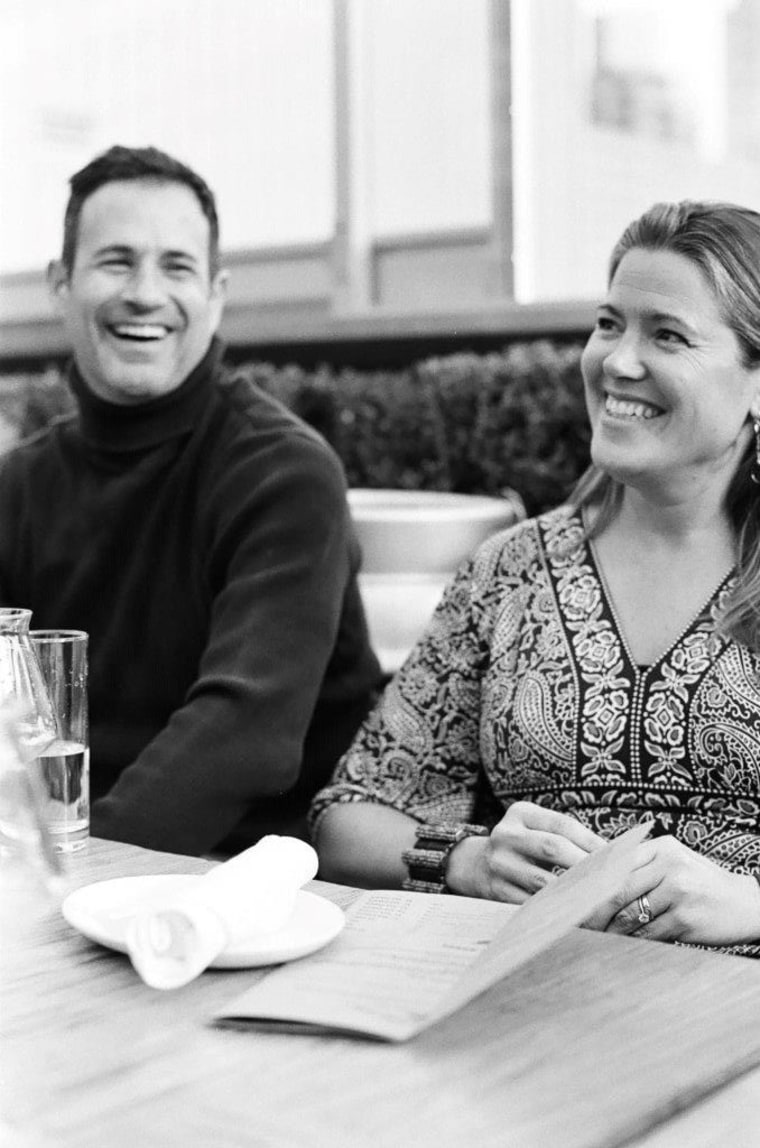 Things are looking up for Delaware's Dogfish Head. Not only were recently voted America's best craft brewery over at the Daily Meal, there are also murmurs that a sitcom is in the works based on the brewery's founders, Sam and Mariah Calagione.

The show would feature funnyman Ken Marino ("The State," "Party Down," and the Ben Stiller-produced web comedy "Burning Love") and his writer/actress wife Erica Oyama ("Burning Love," "Children's Hospital") as the husband-and-wife owners of a funky craft brewpub. Marino was Sam Calagione's college roommate at NYU, and remains one of the brewer's closest friends.
"It was actually my wife's idea – she does most of the thinking in our partnership." Marino quipped to TODAY.com. "We pitched it to Sony TV earlier this summer and they loved it."
Fox also loved the idea, enough to purchase the exclusive rights to the show, Calgione confirmed. A pilot is in the works, and if Fox likes what they see, the show could make it to the airwaves.
Fox did not respond to requests for comment on the project.
Inspiration for some of the plotlines will be taken from Sam Calagione's book "Brewing Up a Business," which documents the struggles and successes he and his wife Mariah had getting Dogfish Head off the ground.
"The characters will be loosely based on them," Marino told TODAY.com. "It's really using Sam's story as a jumping off point." The show is also expected to feature characters based on Calagione's two kids – his son Sammy who is 13, and his daughter Grier, who is 11.
Calagione thinks a family sitcom based in a brewpub offers a wealth of comedic opportunities.
"The world of craft beer is full of colorful characters who take their work seriously, but not themselves," said Calagione, who will serve as both a technical and story consultant for the show. "Add in the family aspect and patrons coming in and out of the brewpub, and there are lots of opportunities to create funny moments."
Calagione says the heart of the show will be the unique dynamic of living and working with the person you love, though the plots might revolve around dealings with other brewers, attending festivals or other aspects of the beer business.

Marino says his relationship with Oyama, who is his creative partner as well as his wife, gives the couple special insight on what that's like. "We work together and know how fun and not fun that can be (she hits me)," Marino joked. "We can put a lot of our own experiences into the show."
Marino is currently cloistered in North Carolina shooting scenes for an upcoming guest role on HBO's "Eastbound and Down," and he says writing for the pilot will begin after that. He adds that he's trying to be realistic about the show's chances for success.
"It would be amazing for our show to make it on air, but it's such a crapshoot," he said. "We're just going to try to make the best version of this possible and maybe bribe everyone with Sam's beer."
Conveniently, Calagione was out in Los Angeles earlier this week meeting with executive from Sony TV and Fox. Perhaps he'll prove to have the Midas Touch.
Jim Galligan is co-founder of the Beer and Whiskey Brothers blog, where he and his brother Don cover the ever-evolving world of craft beer and distilled spirits. Follow him on Twitter.