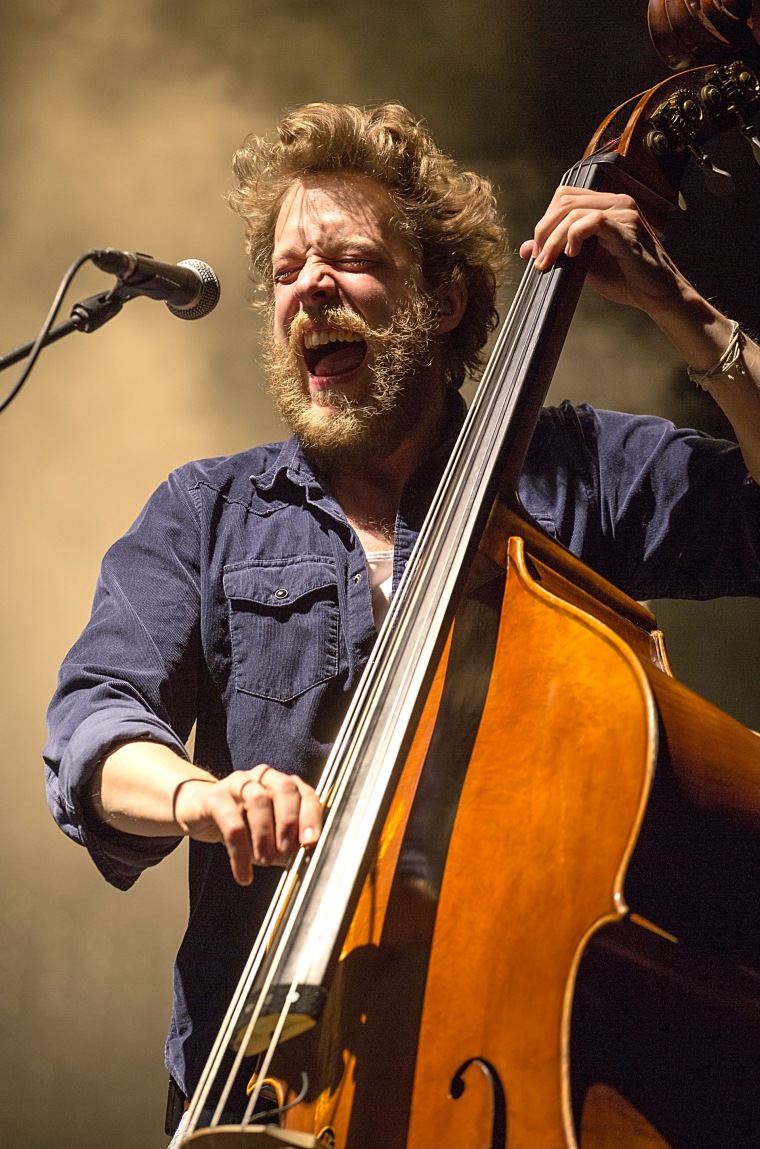 LONDON -- British folk-rockers Mumford & Sons have canceled three sell-out concerts in the United States this week after announcing on Tuesday that bassist Ted Dwane needed emergency surgery for a blood clot on the brain.
The band, which won album of the year for "Babel" at the Grammy awards in February and the British group award at the BRIT awards, said Dwane had felt unwell for a few days and was taken to hospital on Monday for emergency treatment.
"The scans revealed a blood clot on the surface of his brain that requires an operation," the band said in a statement on its website.
"Ted is receiving excellent care and we are being assured that he will recover quickly from surgery."
Dwane plays bass, drums, guitar and sings with the four-member band that formed in 2007.
The band said it was cancelling concerts in Dallas on Tuesday, Woodlands on Wednesday and New Orleans on Thursday, and would reschedule these dates when possible.
The band said it had no plans to cancel or postpone any other appearances on its current "Summer Stampede" tour of North America that started in Calgary on May 21. The next performance is scheduled for the Bonnaroo festival in Manchester, Tenn., on June 15.
Mumford & Sons is due to perform at the UK's biggest musical festival, Glastonbury, on June 30.