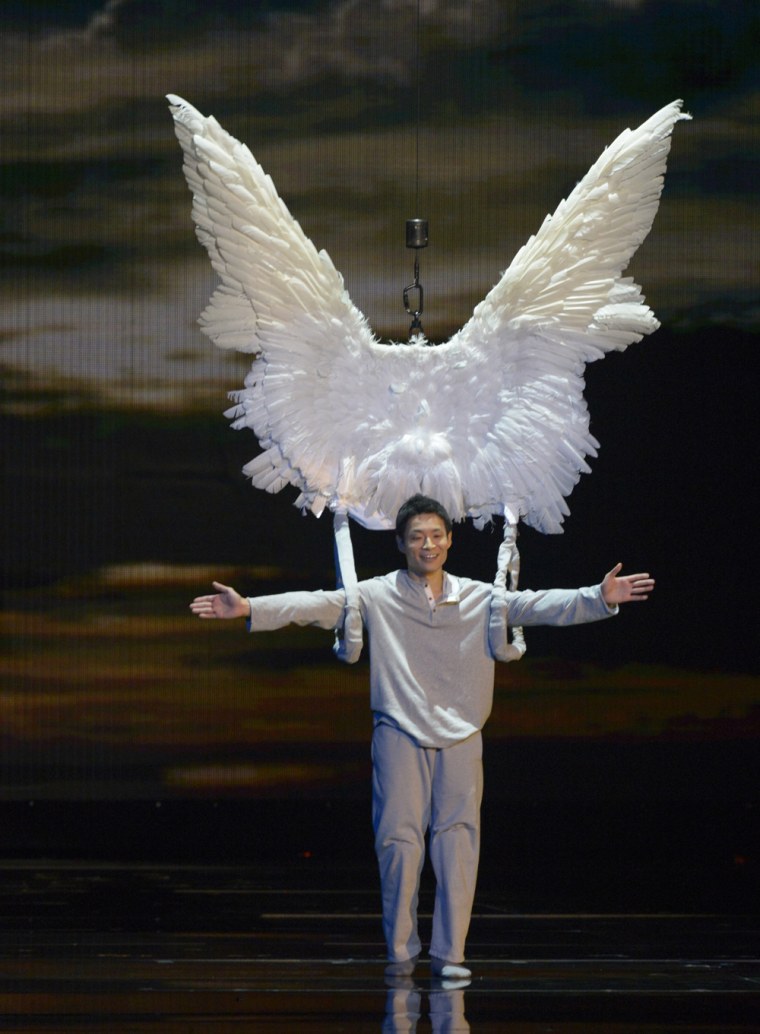 There's still a week to go before an act takes top honors on "America's Got Talent," but one of the performers from Tuesday night's finals can call himself a winner already.
Sure, it remains to be seen if Kenichi Ebina, the man now known for his unique fusion of hip-hop, mime, martial arts and jazz, will actually walk away with the million-dollar prize and a Vegas show, but he was dubbed "the most talented man there is" by judge Howie Mandel after his latest performance.
Instead of trying to outdo his past, over-the-top routines (which include dance duets with himself), Ebina scaled back for a simpler, yet more emotional, contemporary routine.
After acting out a sequence of suffering, death and afterlife with precision moves, Ebina slipped into angel wings and ascended from the stage. The audience then stood up clapping, while the judges were just floored.
"I don't know how you do it," Mel B said before summing it up in one word, "flawless."
Heidi Klum decided that death didn't even seem "all that bad" after seeing Ebina's portrayal.
Howard Stern joined in the raves, comparing the stripped down, "brilliant" performance to a rock musician going acoustic.
But it was Mandel that had the most to say about his clear favorite.
"If America has any care for me whatsoever, this is the man you should vote for," he insisted. "This is the most talented man there is. From last week's hysterically funny, to tonight's ethereal … you are true, pure talent."
See if Ebina's talent is enough to get him closer to the real win when "America's Got Talent" airs Wednesday night at 9 p.m. on NBC.