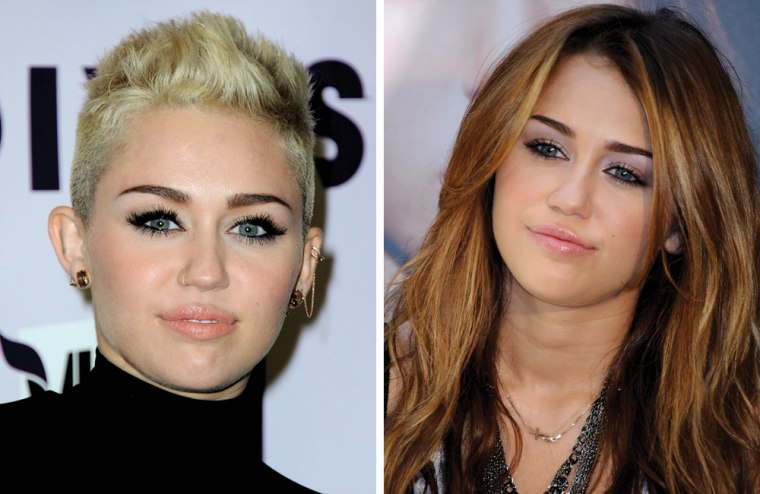 Before her new 'do, before her fascination with twerking and long before she started sporting a gold-plated grill, Miley Cyrus was best known for her kid-friendly, "Hannah Montana"-image.
What happened to the Disney pop princess? According to her, it's the same thing that happened to all of us at one point -- she just grew up.
"It's called puberty," the 20-year-old told pal Kelly Osbourne during an interview for E!'s "Fashion Police." "Everyone's done it from the beginning of time. I'm just doing it, so you're zooming in on it and you're fascinated by it."
But don't let your fascination with Cyrus's evolution fool you. She's just keeping it real.
"I think people really don't understand how I'm, like, a real human being," she said.
The new, grown-up Miley has left the kids' stuff behind. She is about being authentic to her true self now.
"Everything I'm doing with my videos, everything I do with my music, I just want it to be really honest," she explained. "I feel like I've been a character for so long, that now I just want all of my performances, all of my videos to be really real."
Hear what her new, real album sounds like when "BANGERZ" drops Oct. 8.