The TCL Chinese Theatre in Hollywood hosts hundreds of memorable handprints, footprints and celebrity signatures in concrete. So when Mel Brooks left his mark on Monday, he found a creative way to make sure he'd always stand out in that crowd.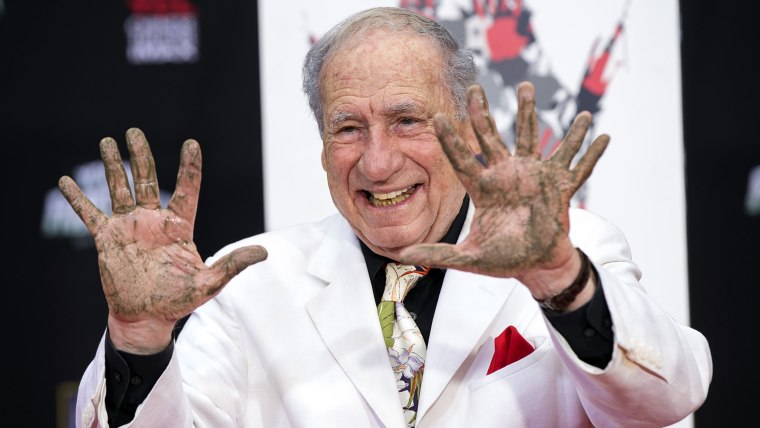 Rather than just leaving behind a standard 10-finger set of handprints, the writer-director-actor decided to crank it up to 11 — with the help of a prosthetic finger on his left hand.
Brooks didn't ditch the extra digit after the ceremony, which coincided with the 40th anniversary of his comedy classic "Young Frankenstein." Instead, he wore to it "Conan" for more extra-finger fun.
Watch the clips to see the funnyman's full pinky prank.
Follow Ree Hines on Google+.