Ever wanted to own Marilyn Monroe's X-rays? What about a "Star Trek" uniform and boots worn by the original James T. Kirk, William Shatner? Or Maria's wedding dress from 1965's "The Sound of Music"? Get your checkbooks ready: Those items and more are going up for auction in November, and on Tuesday Julien's Auctions executive director Martin Nolan walked TODAY's Matt Lauer through the array.
Maria's dress, Nolan said, had undergone some "post-production alterations" as it was used for other "different events and different weddings" by the studio, but it still should fetch $30,000 to $50,000. 
Those X-rays? They're proof that Monroe underwent plastic surgery in the 1950s. Lauer found them a bit "creepy," but Nolan countered, "It's part of history. ... People had a love affair with her."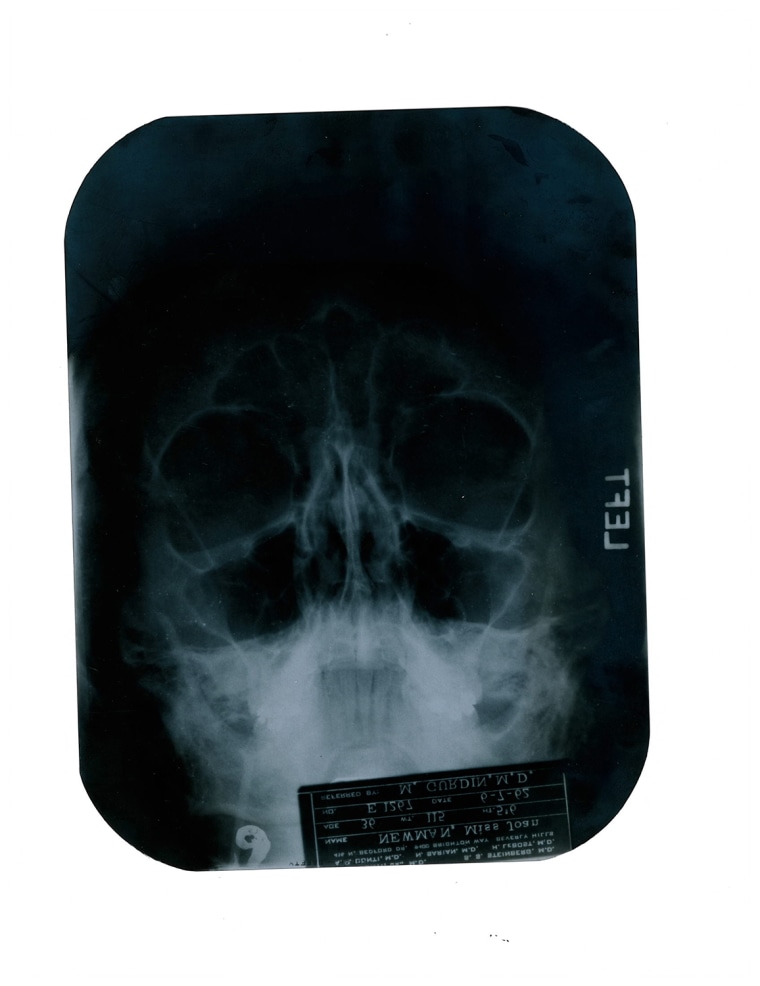 Kirk's boots and tunic could go for $30,000 to $50,000, Nolan continued; but he suggested that Clayton Moore's Lone Ranger mask (which Lauer tried on) might fetch as much as $60,000.
Also in the studio was a dress the late Princess Diana wore in the 1990s, then sold to raise money for charity, but Nolan did not speculate on its potential value. 
And finally, a track suit the late James Gandolfini wore on "The Sopranos" is also on the block, though its value is uncertain. Nolan pegged it as perhaps $2,000 to $4,000. "We don't know how collectible he has become," said Nolan, "since he passed away, typically the value soars."
The "Icons & Idols: Hollywood" live and online auction happens on Nov. 9 and 10. For more information, visit Julien's website.