As the best-selling female recording artist of all time, pop superstar Mariah Carey has crisscrossed the globe on multiple world tours. But in a revealing primetime special airing Saturday night on NBC, the "Dreamlover" singer isn't going far. In fact, she's staying right at home.
The special is set to take viewers inside the Bel-Air property Carey shares with husband Nick Cannon and twin tots Moroccan and Monroe. There, Carey will perform songs from her autobiographical album "Me. I Am Mariah ... the Elusive Chanteuse," and join Matt Lauer for a candid conversation about her childhood, her life as a mother, and what it's like to spend 24 years at the top of the music charts.
"Well, I feel like the pressure of that and the ... and the ups and downs," she confided to Lauer about the expectations of success she faces.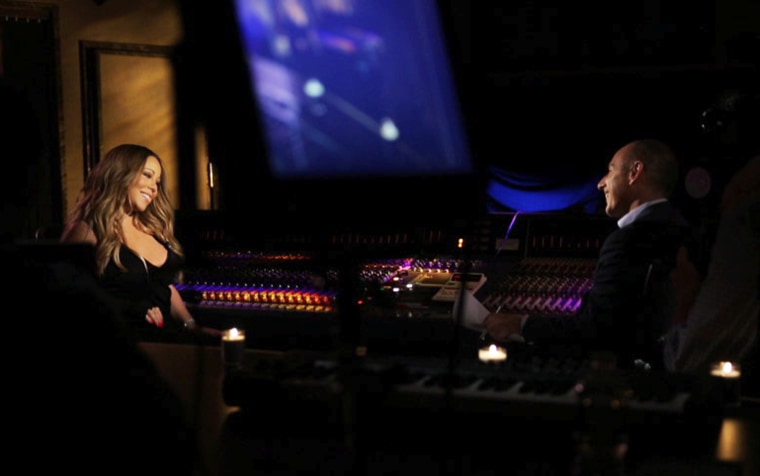 But even as Carey describes herself as a "vulnerable person," she says she's gained confidence through experience. "I feel much more empowered now than I did back in the day because I feel like I was always insecure as a child," she told Lauer.
Supportive friends and family surely helped. The show will give fans a peek at Carey's inner circle through snippets of home movies and performances from pals Fabolous and Wale.
"Mariah Carey: At Home In Concert With Matt Lauer" airs Saturday at 8 p.m. on NBC.