All eyes are on Justin Bieber, including one of his mother's after the 19-year-old star added another tattoo to his growing body of work. Seeing is beliebing:
In a new photo on Instagram, Bieber shows off the tattoo of mom Pattie Mallette's eye staring up from the bend of his arm. The singer gives a shout-out to New York City tattoo parlor Bang Bang NYC and writes, "Moms always watching" with an only-in-this-instance-appropriate wink emoticon added for good measure. (Mom's apparently not a stickler for Biebs' apostrophe usage, but no biggie.)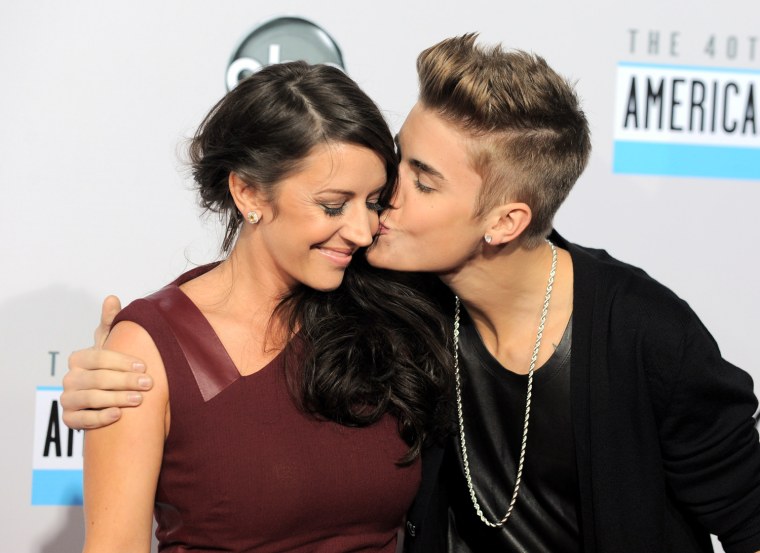 The new tat sits below the open mouth of a tiger on Bieber's bicep and above the word "Believe," which is written in a font generally reserved for grade school notebooks. Below that is a knight in front of a castle ... which may or may not be Joffrey from "Game of Thrones." Other tattoos appear on other parts of the singer's body, which is rapidly starting to resemble a doodle book.
Bieber has 9.8 million followers on Instagram and the new pic has already drawn more than 50,000 comments.
Perhaps if mom really is watching, we'll all see less of the Bieber antics that have put the singer's name in headlines of late.
But if you prefer a blink-and-you'll-miss-it approach to analyzing the singer's worldwide appeal, just wait until he bends his arm again.