Leonard Nimoy, best known for his portrayal of Spock on "Star Trek," is urging his fans to give up smoking after revealing that he had been diagnosed with chronic obstructive pulmonary disease.
Nimoy had initially alerted fans to his diagnosis on Jan. 29.
Though that initial announcement included a hope that fans would stop smoking, he began renewing that call on Thursday.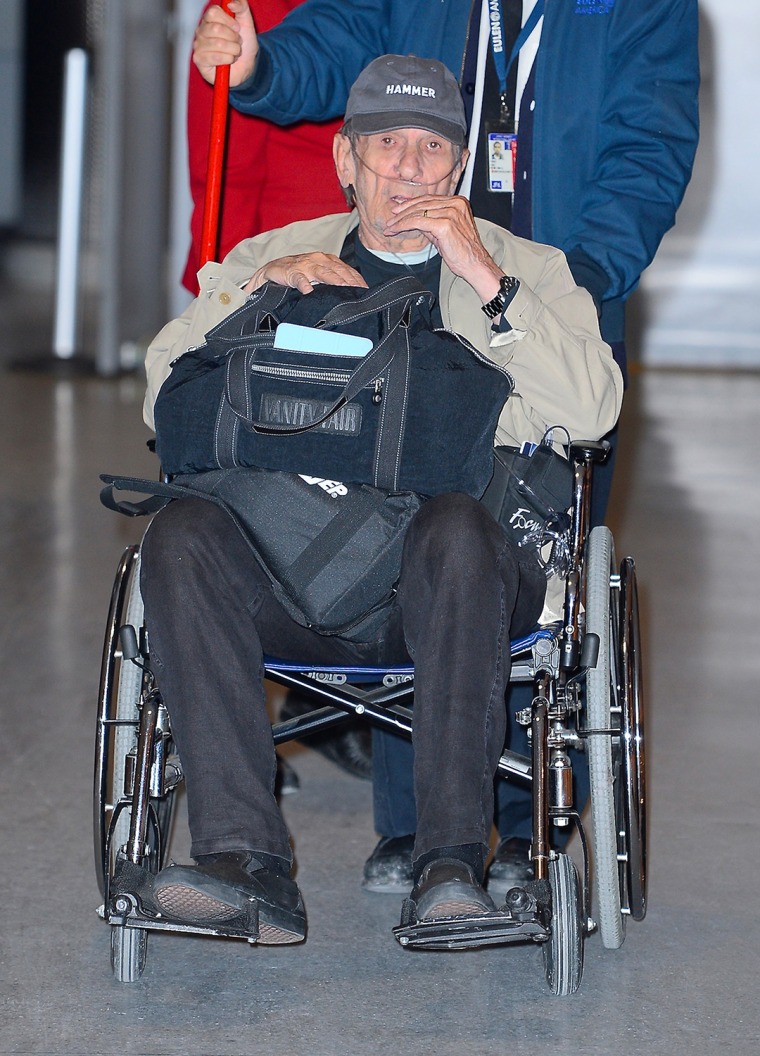 According to the National Institutes of Health, COPD is a slowly advancing problem that makes it hard to breathe. The leading cause is "long-term exposure to substances that irritate and damage the lungs," usually cigarette smoke.
In January, the actor was spotted at JFK airport in a wheelchair, and photographed with a breathing tube in his nose. 
He retired from attending sci-fi conventions in 2011, but still supports his old show via Twitter.
As for that "LLAP" he ends his tweets with? It's the old Vulcan saying from "Star Trek," which undoubtedly his fans are wishing him these days: "Live long and prosper."