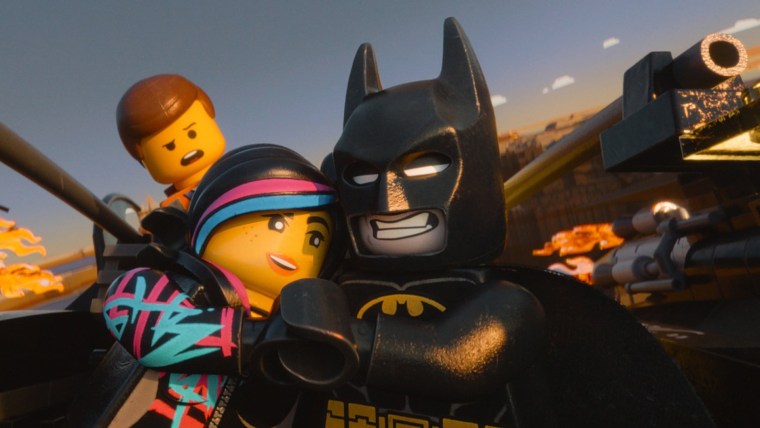 One of the world's most popular toys is now a huge box office hit in the United States. "The Lego Movie" earned $69.1 million on opening weekend to become the second biggest February opening ever, behind only 2004's "Passion of the Christ," which snagged $83.8 million its first week.
The animated action comedy about an ordinary minifigure who is recruited to stop an evil Lego tyrant features the voices of Will Ferrell, Chris Pratt, Will Arnett, Elizabeth Banks and many others. The family-friendly film is highly rated, with both critics and audiences giving it positive reviews, according to RottenTomatoes.com.
George Clooney's latest directorial effort, "Monuments Men," also did reasonably well in its first week, coming in at No. 2 with $22.7 million despite negative reviews from critics. The film, based on Robert M. Edsel's non-fiction book "The Monuments Men: Allied Heroes, Nazi Thieves and the Greatest Treasure Hunt in History," follows a World War II platoon assigned to save various pieces of art from Nazis before the works are destroyed. The film stars Clooney, Matt Damon, Bill Murray and Cate Blanchett.
The week's final new offering, "Vampire Academy," disappointed with just $4.1 million. The poorly received teen flick stars "Switched at Birth's" Zoey Deutch as a half human-vampire who is tasked with protecting peaceful, mortal vampires from the blood-thirsty immortal vamps.
Both "Ride Along" and "Frozen" continued to do well at the box office, with the Ice Cube and Kevin Hart comedy earning $9.4 million in its fourth week to finish in third. Disney's animated feature snagged an impressive $6.9 million in its 12th week despite competition for family audiences from "The Lego Movie." "Frozen" has banked an astonishing $368 million to date.
— With additional reporting by Kelly Harry.