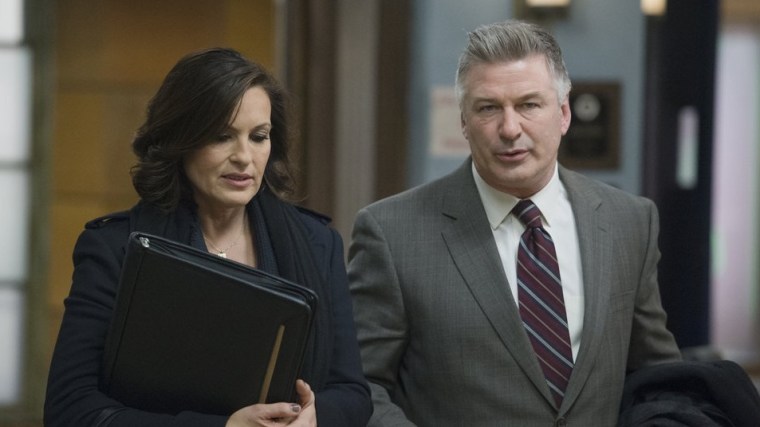 Alec Baldwin may have had his struggles with paparazzi, but he'll be playing a member of the press on Wednesday's episode of "Law & Order: Special Victims Unit."
The former "30 Rock" star plays a New York Ledger columnist who appears to have the inside track on a hate crime, but declares it all to be a hoax. Baldwin started filming the day he said goodbye to public life in a New York Magazine essay, but producer Peter Blauner, who wrote the episode's teleplay, told TODAY that the actor's public life never crossed with his work on the set.
"I certainly never talked to him about the article," said Blauner, a journalist-turned-novelist who once wrote for New York Magazine. "On that first day, he delivered a monologue you'll see in the show, and the key line is, 'I said my piece.' I can't speak for Alec, but he seemed to say that with no lack of conviction."
Blauner also said that Baldwin's character was written with the actor in mind since they were "aware" that he was open to appearing on the crime drama. 
"We were thinking that the character of the columnist had to be a larger than life ... to have big enough shoes to be worth Alec's while to fill," Blauner said. "We had to think about giving his use of language some muscularity. We had to think about giving him some history and stature knowing that we were writing a character that was larger than life for an actor who was larger than life."
With Wednesday's episode, Baldwin becomes a rare bird in the long-running franchise's history: He's the only person to have contributed to a script for the original "Law & Order" (1998's "Tabloid") that reflected some elements of his own life (in that case, his run-ins with the press), and later appear as a guest star.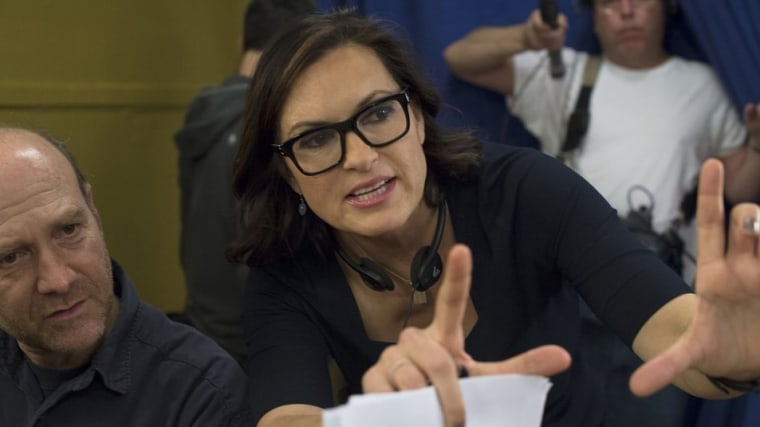 But Baldwin isn't the only unique thing about Wednesday's episode, titled "Criminal Stories" — Katie Couric will be appearing as herself, and it's the first time star Mariska Hargitay is stepping behind the camera as director.
"Everybody felt confident from the beginning that Mariska would know what she was doing as a director of actors," said Blauner. "What I don't think we necessarily expected was that she would be completely competent and completely prepared in every technical aspect of directing as well. Obviously, she's been very observant over these last 15 years."
While Hargitay will almost certainly direct again, will the show see Baldwin return? "I would hope so," said Blauner. "I would work with that guy again in a heartbeat. If the flesh is willing, the words will be, too."
"Law & Order: SVU" airs Wednesdays at 9 p.m. on NBC.