If the only filmed sex acts on your mind today are related to what might have been playing at the Tiki Theater in Santa Monica Wednesday night, Kim Kardashian's one-time love Ray J may change that -- with one tweet.
The singer re-tweeted a message from his home-video co-star on Wednesday and set the Internet abuzz with headlines saying he was mocking her.
"Keep your life in a positive perspective," Kardashian tweeted on Wednesday. "We are not defined by our pasts."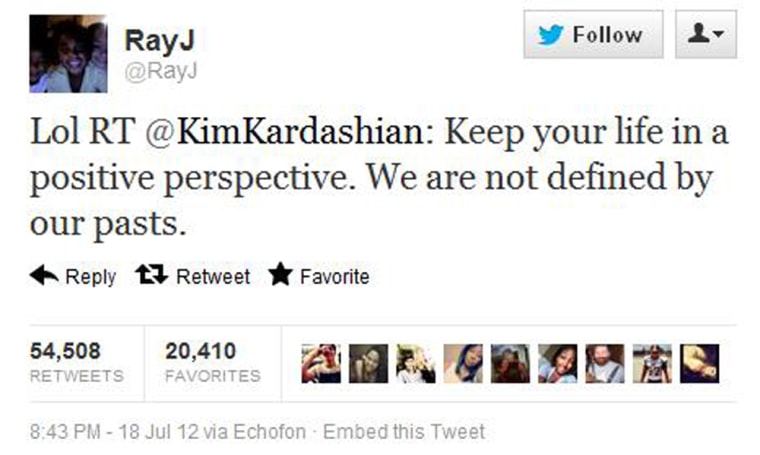 A couple of hours later, "Lol" was the only thing Ray J needed to put in front of that as he clearly sought to seize on the claim from the reality star, whose fame is so often traced to the leaking of their video.
More Entertainment news: